TRINITY
The Bonavista Peninsula is a place where music, theatre and art are sewn into the fabric of our being.  Here are just a few options for where to take in quality art or experience musical or theatrical performances on the Bonavista Peninsula.  Many businesses and not-for-profits announce artistic events throughout the summer season.  If you are interested in what is going on be sure to ask us when you register. 
RISING TIDE THEATRE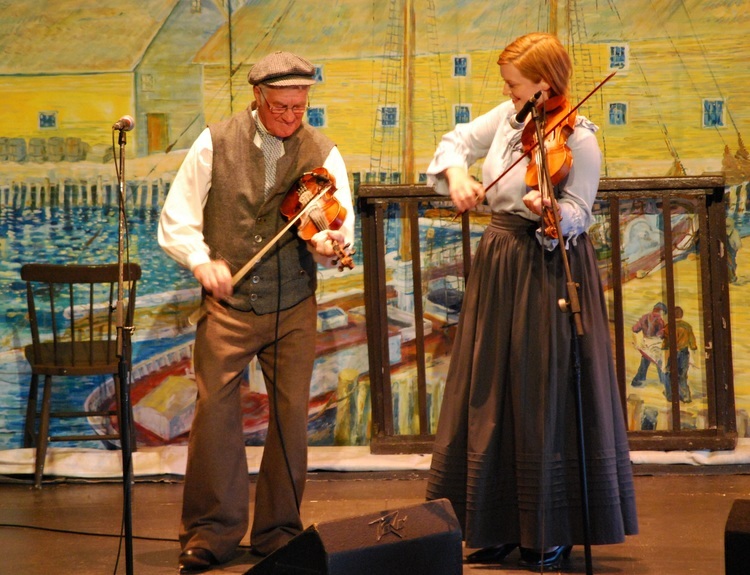 There is so much to be said about Rising Tide Theatre located in Trinity that we have created its own page under our Explore Trinity.  2018 marks the 40th year anniversary of the Theatre Company. Its director, Donna Butt, has received the order of Canada for her contribution to the arts in Canada.
Visit our Rising Tide Page to learn about 
RISING TIDE SEASONS IN THE BIGHT THEATRE FESTIVAL: EVERY NIGHT JUNE – LATE SEPT
RISING TIDE NEWFOUNDLAND TRINITY PAGEANT: WED & SAT JULY-LABOUR DAY
RISING TIDE DINNER THEATRE: WED & SAT JULY-LABOUR DAY
ST. PAUL'S SUMMER CONERT SERIES
Come experience the exceptional beauty and incredible acoustics of St. Paul's.
Admission: By donation, to be used for maintenance of the church
Upcoming Concert Dates: Wednesday July 7 – 7:00pm – The Scallywags (bluegrass, country / NFLD)
Wednesday July 31st – 7:00pm – Maureen and Friends: A Celebration of Newfoundland Music
Sunday August 4th – 7:30pm – The Ennis Sisters
TWINE LOFT ART EXHIBITS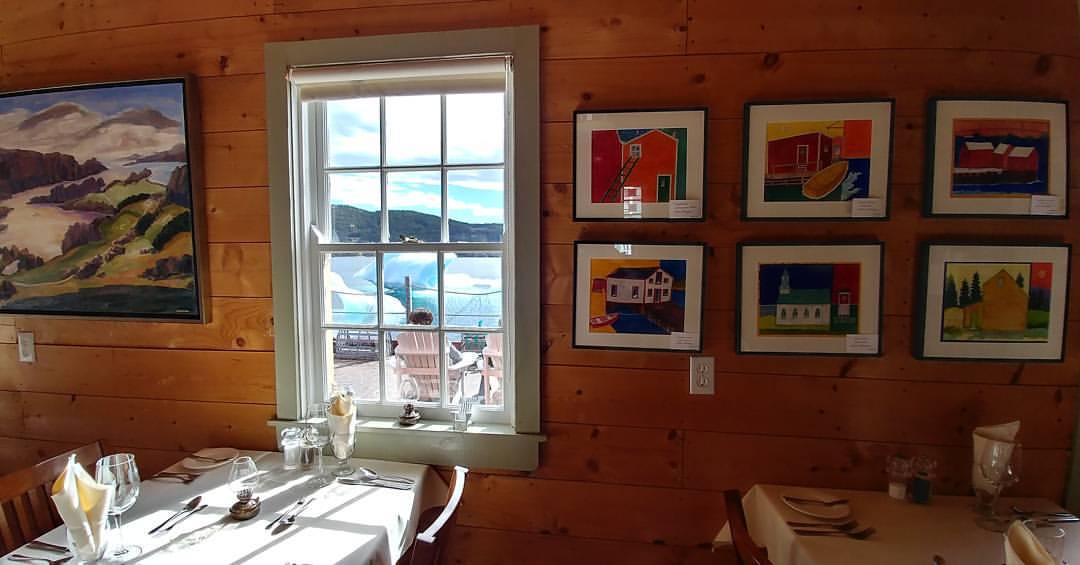 The Twine Loft uses its walls to exhibit original Newfoundland art and a majority of the pieces are for sale.  If you are not a guest of the inn or dining with us, you are welcome to come look at the art between 10am and 5:30pm when meal services are not taking place.
View our Art Exhibits page under our Restaurant section to learn more about featured artists.
PORT REXTON
10 Minutes from Trinity
TWO WHALES COFFEE SHOP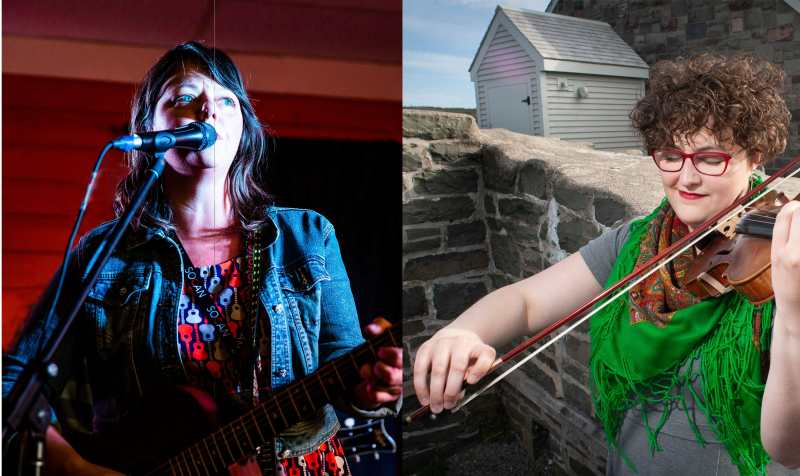 The Two Whales Coffee Shop doubles as a vegetarian restaurant and gallery space, featuring multiple exhibits, often of Newfoundland artists, throughout their operating season. They also host musical performances multiple times a month.  To find out which artists are being featured or concert schedules, visit their website.
FISHER'S LOFT CONFERENCE CENTRE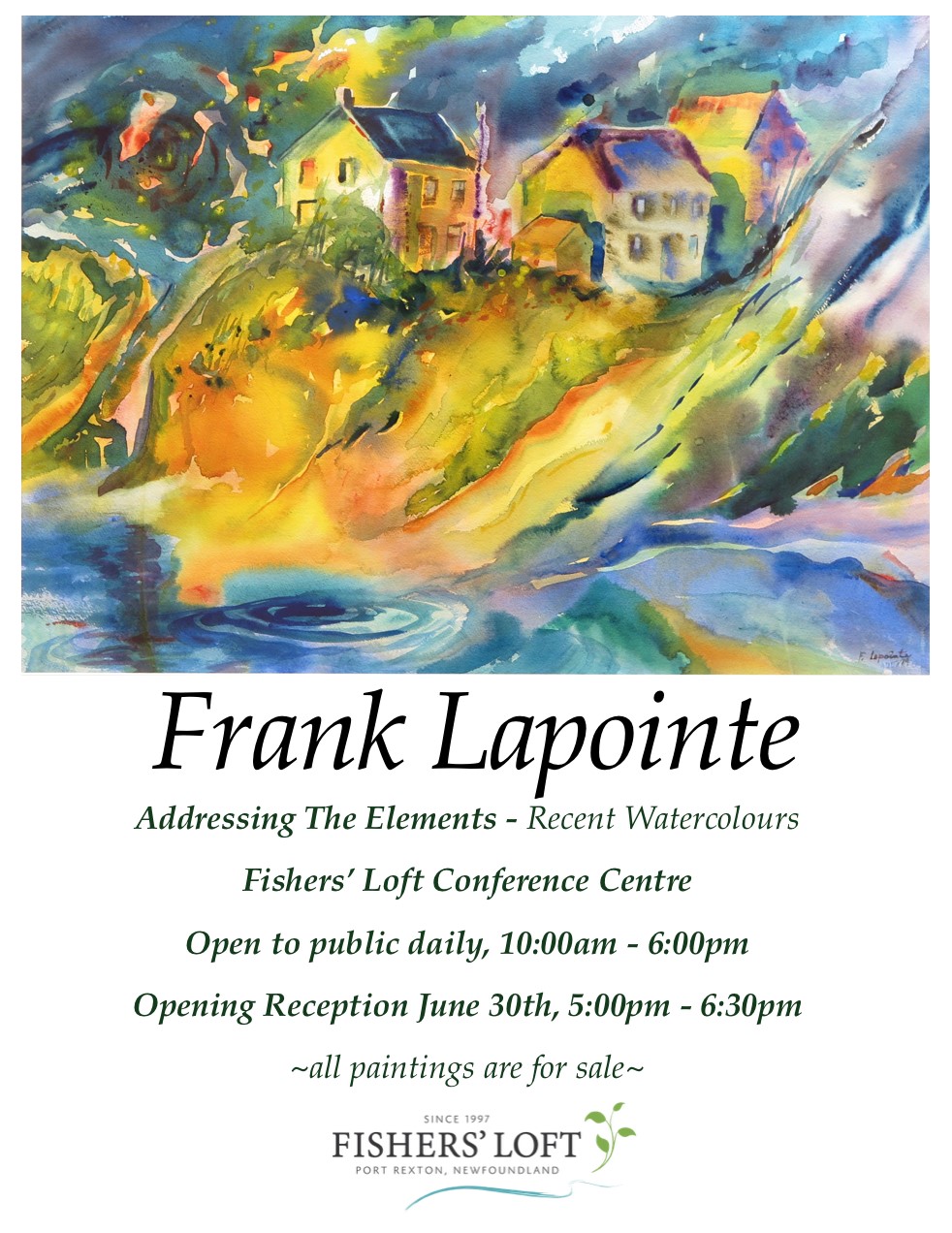 The Fisher's Loft Conference centre often hosts art exhibits in the main conference room. On occasional evenings throughout the summer authors host book readings.
ENGLISH HARBOUR
19 minutes from Trinity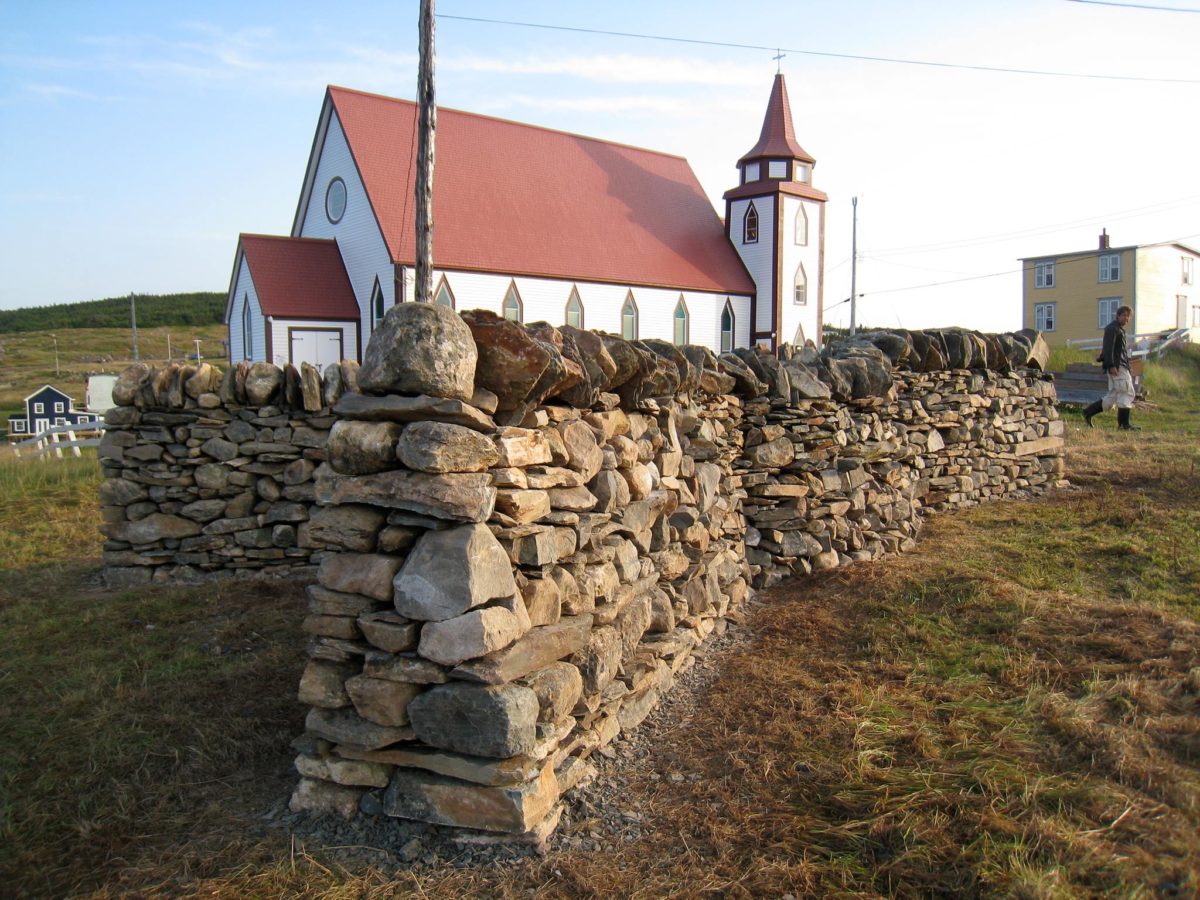 ENGLISH HARBOUR ARTS CENTRE
The English Harbour Arts Centre is a not-for-profit charitable organization dedicated to the promotion of artistic and cultural education and the preservation of historic and cultural spaces. They are committed to operating an economically self-sustaining institution for the arts that provides learning opportunities for people of all ages and levels of artistic experience. Their multidisciplinary program includes art holidays, workshops, residencies, community outreach, special projects and public events. The English Harbour Arts Centre hosts various performances by some of Newfoundland's most celebrated musicians including The Once, The Fortunate Ones, Matthew Byrne, The Ennis Sisters and many more.  
Additional Links
English Harbour Arts Centre Website
NEW BONAVENTURE
25 minutes from Trinity on Route 239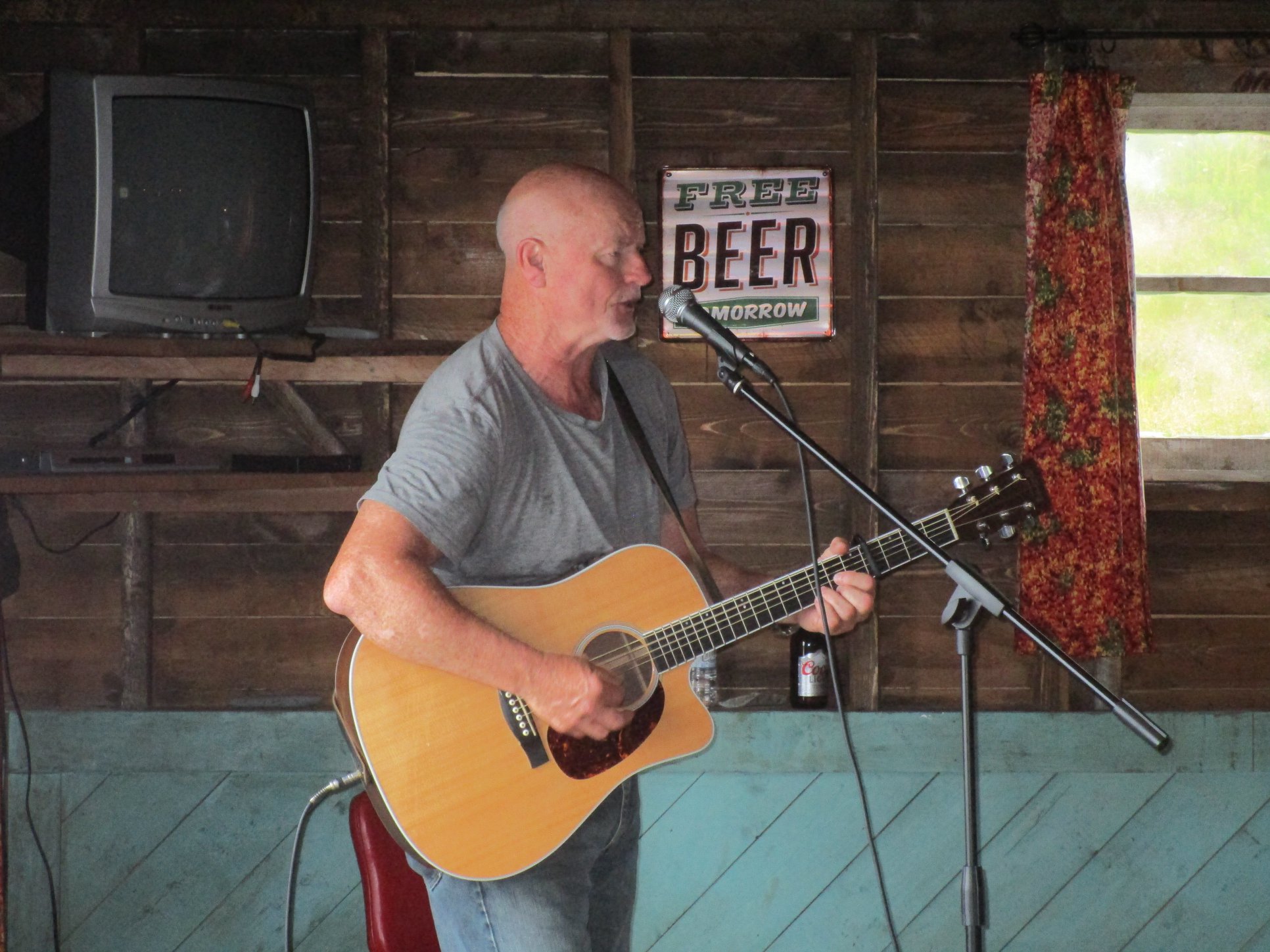 RANDOM PASSAGE SITE & JOE'S PLACE
Visit the Random Passage Summer Events page on their website to find out about live performances at the Random Passage Site and Joe's Place
PORT UNION
30 Minutes from Trinity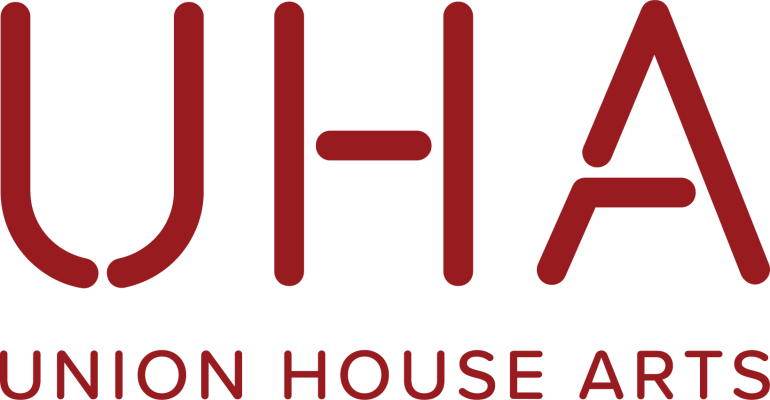 UNION HOUSE ARTS
Art Gallery, Workshops, Screening Room, Artist Residencies, Community Events
Union House Arts (UHA) is a new community artspace operated through the Sir William F. Coaker Heritage Foundation. UHA is committed to supporting work being produced by artists and craftspeople in Newfoundland and Labrador through place-specific dialogues and collaborative programming in Port Union.
Summer hours are 11-5 Thursday – Monday, until the Biennale starts August 17th. Then the schedule changes to 10am-5pm daily.
BONAVISTA
45 minutes from Trinity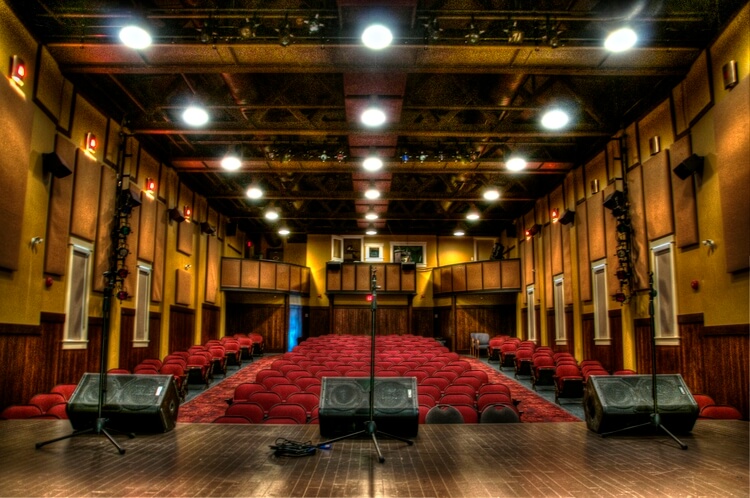 THE GARRICK THEATRE
The  Garrick  is  a  multi-use,  200-seat  theatre  and  meeting  space  in  the  Town  of Bonavista.  Owned and  operated  by  the  Bonavista  Historic  Townscape  Foundation, this  year-round  cultural  facility offers comfortable  theatre  seating,  state-of-the-art sound   and   lighting   equipment   including   full   digital cinema,   and   exceptional acoustics.  At The Garrick you can find the best in performing arts and film.
Additional Links
ROUTE 235 – DUNTARA
TWO ROOMS CONTEMPORARY ART PROJECTS
Two Rooms is a platform for temporary on-site installation projects, exhibitions & events, and an on-going museum of material culture in Duntara, on the Bonavista Peninsula of Newfoundland.
Two Rooms was also one of the principal founders of the Bonavista Biennale Arts Festival which had its debut in August of 2017.  The Bi-annual event has been announced to return in 2019.
EVERYWHERE – BONAVISTA BIENNALE – AUG 17 – SEPT 15, 2019
An exhibition of contemporary artwork by Indigenous, Canadian and International artists, situated in out port communities along the rugged Noth Atlantic coastline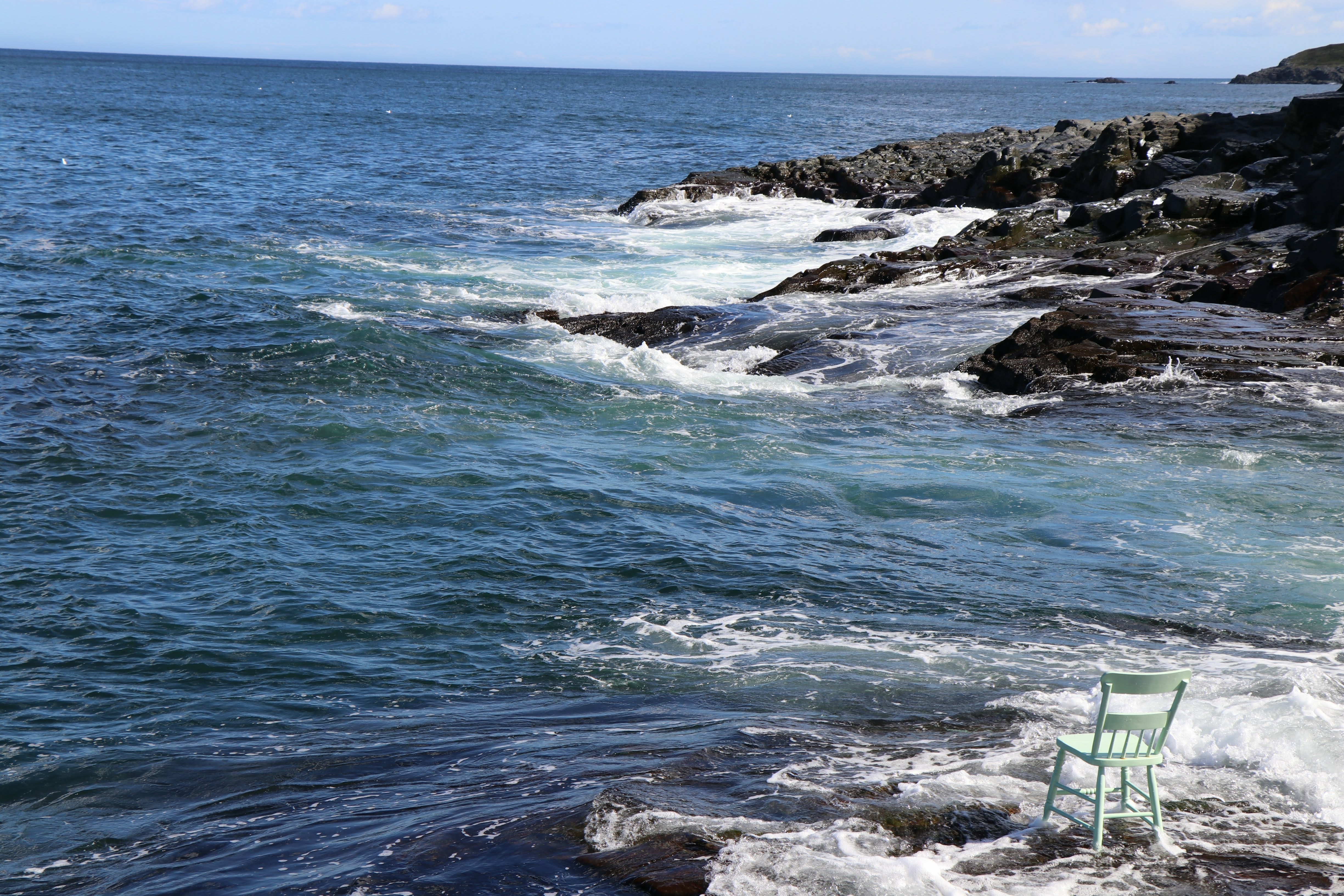 Opening Week
August 17   12:00 p.m.   Longshore, Duntara
Land Acknowledgement
Performance by Meagan Musseau.
Meet at the net-drying grounds
August 17-18   2:00–5:00 p.m.
Meet the artists at their sites.
August 18   12:00 p.m.
Curator's tour
Location and details TBA
August 18   7:30 p.m.   The Annex, Garrick Theatre, Bonavista
Intersections: Talks and panel discussion with David Liss (MOCA), Jordan Bennett, Camille Turner and East Coast Glow.
August 20   2:00–5:00 p.m.   Tickle Cove (route 235)
Between Land and Sea: Photography workshop with Sylvia Galbraith. Maximum 22 participants. Register here.
Meet at the Arch Hole parking lot in Tickle Cove.
Children 12 and under must be accompanied by an adult.
Bring a camera (phone will do if needed)
Wear proper hiking footwear, no sandals
Bring a hat and water bottle
Dress for open-country walking and cool weather
Rain date: August 21   2:00–5:00 p.m.
---
GeoART Symposium
Presented in partnership with Discovery Aspiring Geopark Inc.
August 22   1:00–5:00 p.m.   Union House Arts, Port Union
Boulder Kite Workshop: Join artists Meghan Price and Suzanne Nacha for an afternoon of kite making and flying. Maximum 20 participants. Register here.
If you can, please bring, scissors, ruler and pencil
Part of the workshop will be outdoors. Dress accordingly (hat and/or jacket if needed.)
Children 12 and under must be accompanied by an adult.
August 23   4:00–6:00 p.m.   Little Catalina
Fossil Hike with geo-enthusiast Don Johnson. Maximum 20 participants. Register here.
Meet at 3:45pm at the gas station in Little Catalina (take the Little Catalina exit from Route 230)
Children must be accompanied by an adult.
Entry to coastal area where fossils are present is by interpretive tour only.
Wear proper hiking footwear, no sandals.
Dress for open-country walking. It could be cool, windy, wet and/or foggy.
There are no washroom facilities. If needed, please use washroom at the the gas station before we leave.
August 23   7:00 p.m.   Union House Arts, Port Union
Artist talks and poetry reading with Jennifer Morgan, Meghan Price and Don McKay.
---
Labour Day Weekend
August 31   10:00 a.m.–1:00 p.m.   Recreation Centre, Main St., Elliston
Blood From a Stone: Natural dyes workshop with lichen expert Felicity Roberts. This workshop is for participants 12 years and older. Maximum 20 participants. Register here.
Please bring a small ball of wool and small glass jar. Materials can also be purchased at the workshop.
August 30 and 31, September 2
Museum of Newfound Curiosity: Food pop-up truck with chef Bob Blumer. Check this page and facebook.com/bonavistabiennale daily for times.
September 2   Time TBA   Port Union
Outdoor Kiln Firing with artists Michael Flaherty and Jason Holley.
(weather dependant)
Ongoing
August 21 and 30, September 8   2:00 p.m.   Fisher's Loft Conference Centre, Port Rexton
Koop, a film by Katherine Knight on artist Wanda Koop. Fisher's Loft Conference Centre, Port Rexton. Parking at Bishop White School on Rocky Hill Road.
Parking at Bishop White School on Rocky Hill Road.
_______________________________________
For more information on Artisan Craft visit our page
For directions to these locations visit