Wondering what you will see on a stroll through Trinity?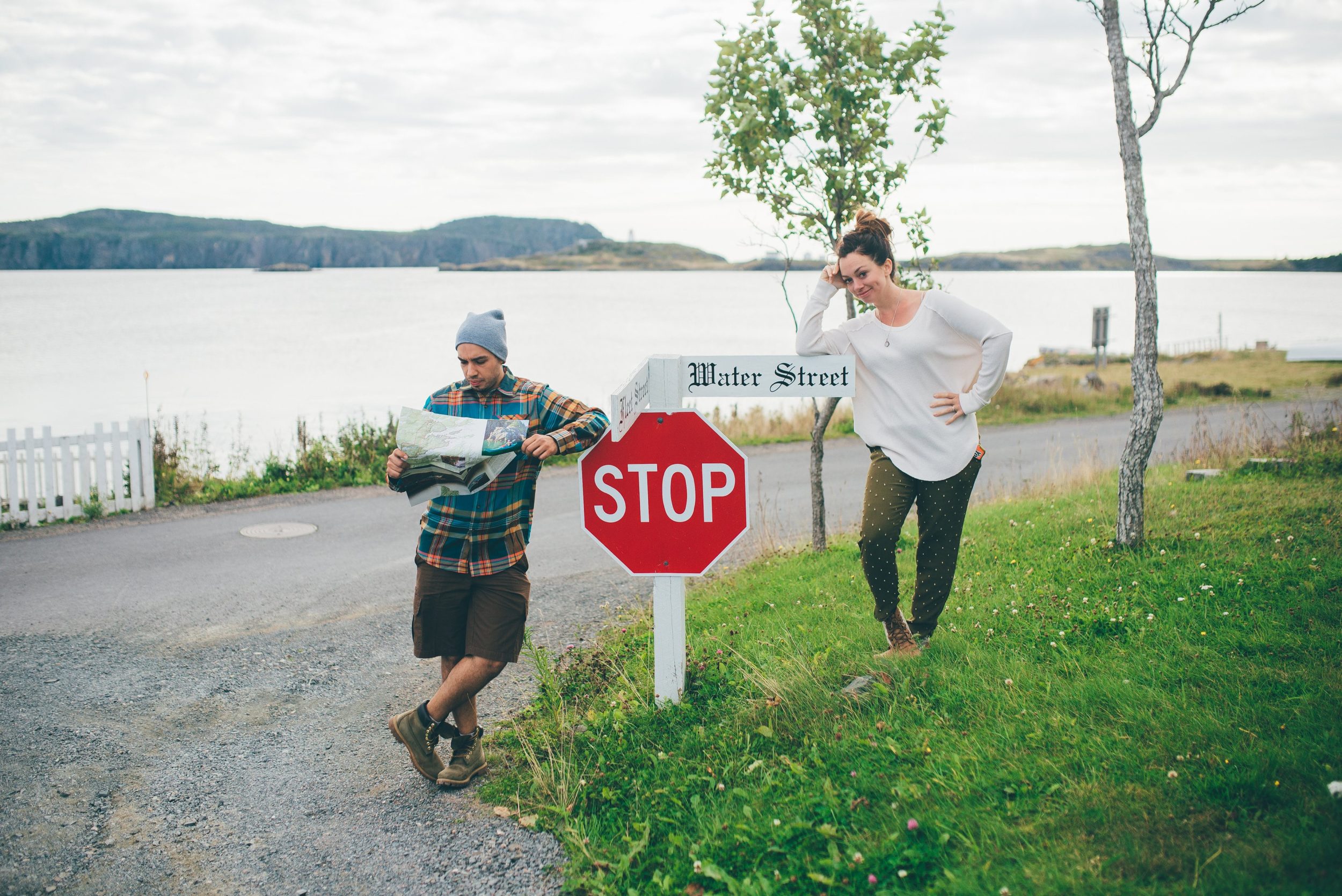 UPON ARRIVAL
This is the scene that welcomes you when you arrive in Trinity. The below scene has appeared in publications around the world including The New York Times and USA Today. It is one of the most coveted shots on a trip through Newfoundland.  The houses in the picture below include the Artisan Inn's Twine Loft, Barbour House, Gover House, Cove Cottage, Campbell House and Nathaniel House. Visit our getting here section for directions to Trinity if this is a must have shot for you.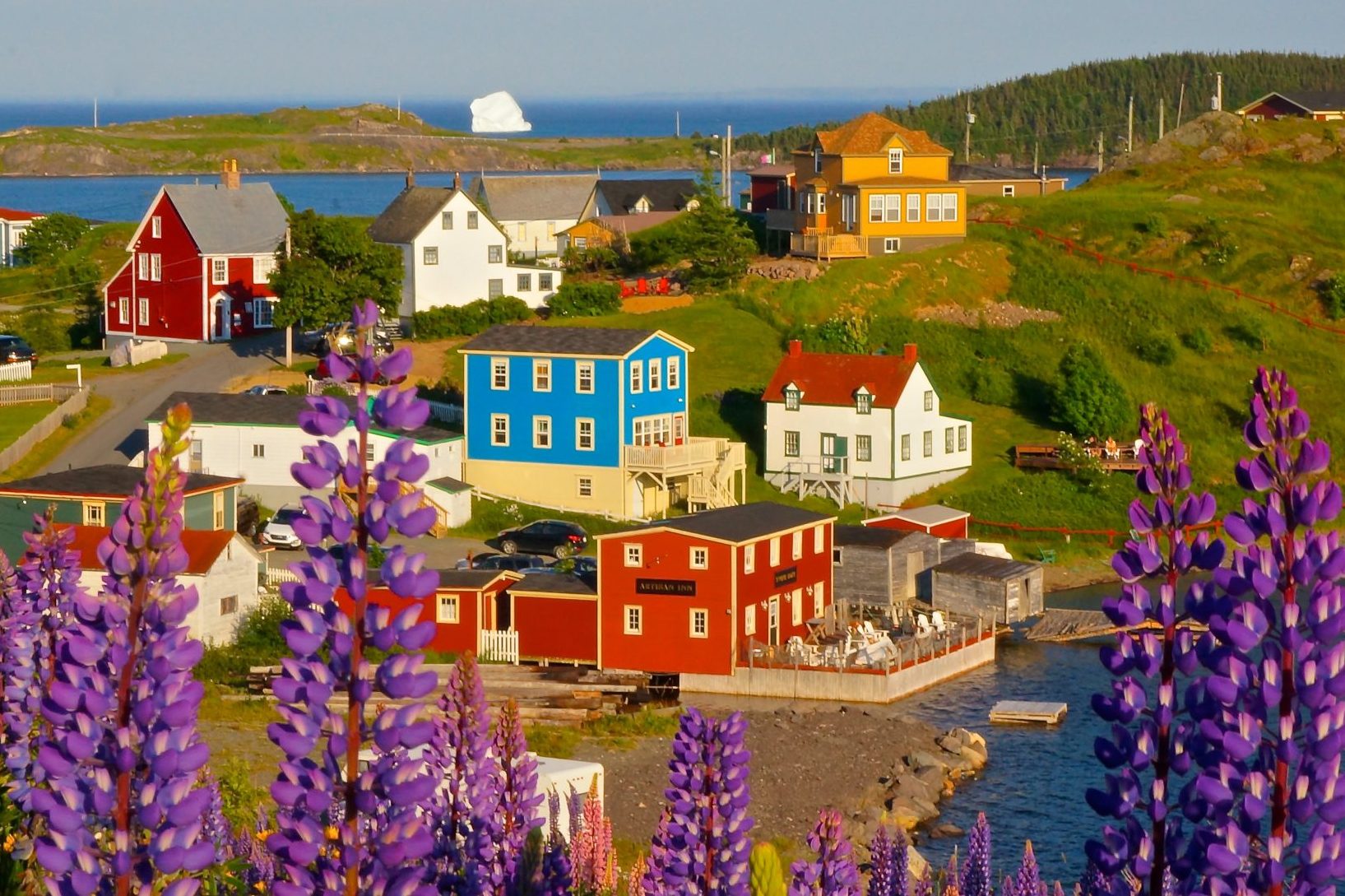 Visit in the Summer when the wildflowers are in full bloom.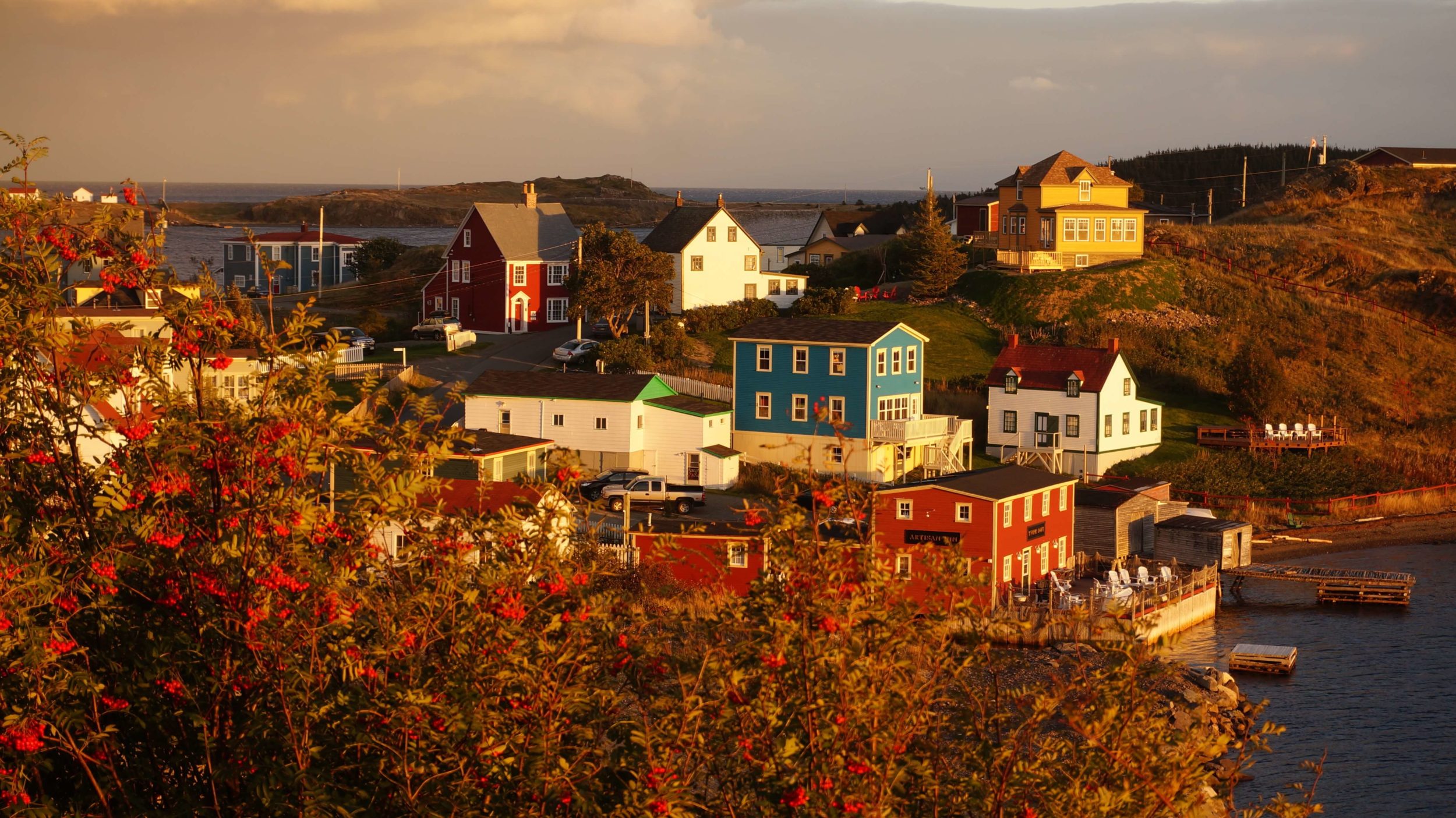 Taken in Late October when the light in Trinity has a more golden touch and the dogberries are at their best. Read our September and October Guide if you plan to stay during the Fall.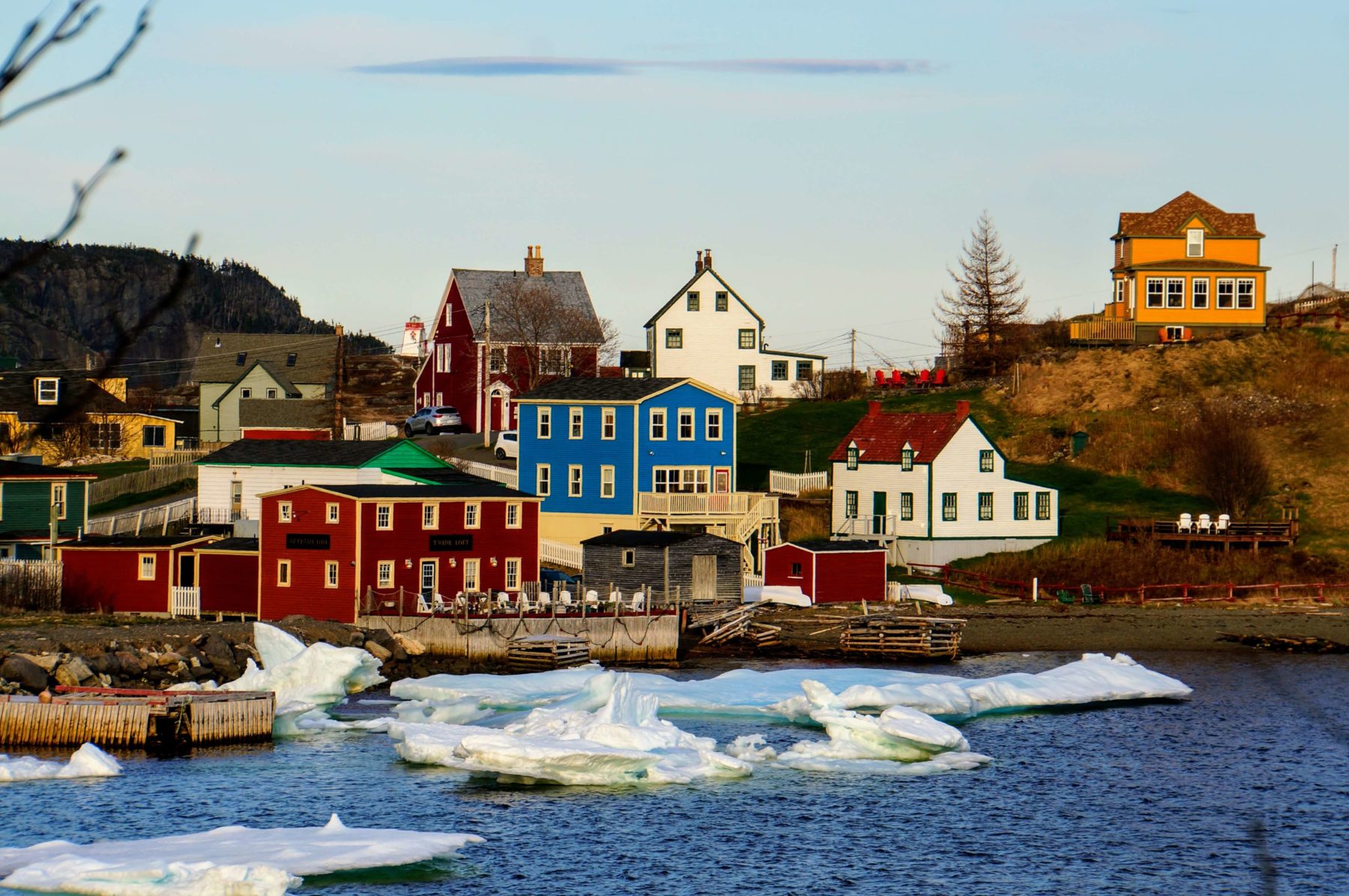 Visit during the Spring months of May or June to watch for ice. Read our May and June Guide to plan your trip at this time.
STUNNING PANORAMIC VIEWS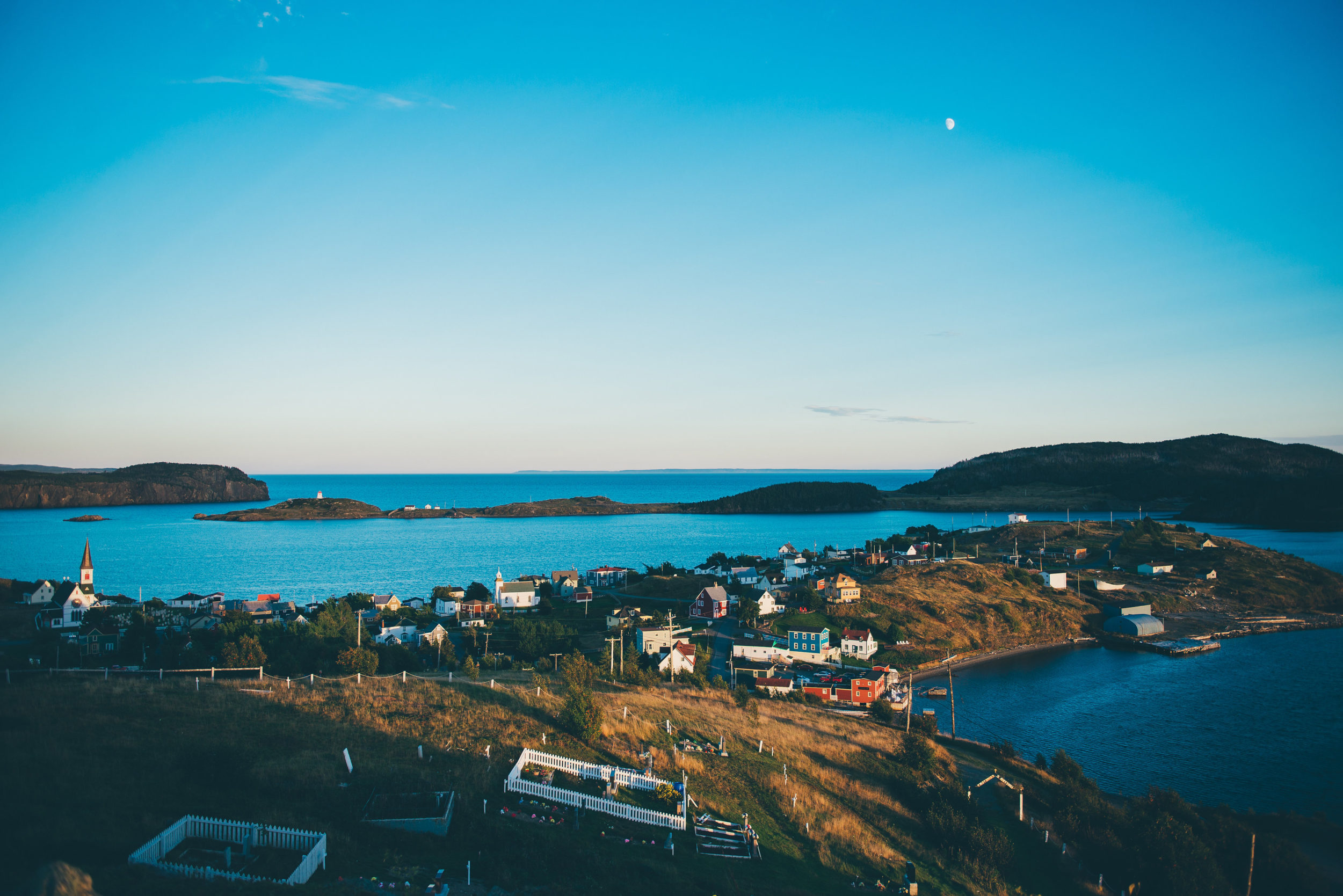 View of Trinity from Gun Hill Trail.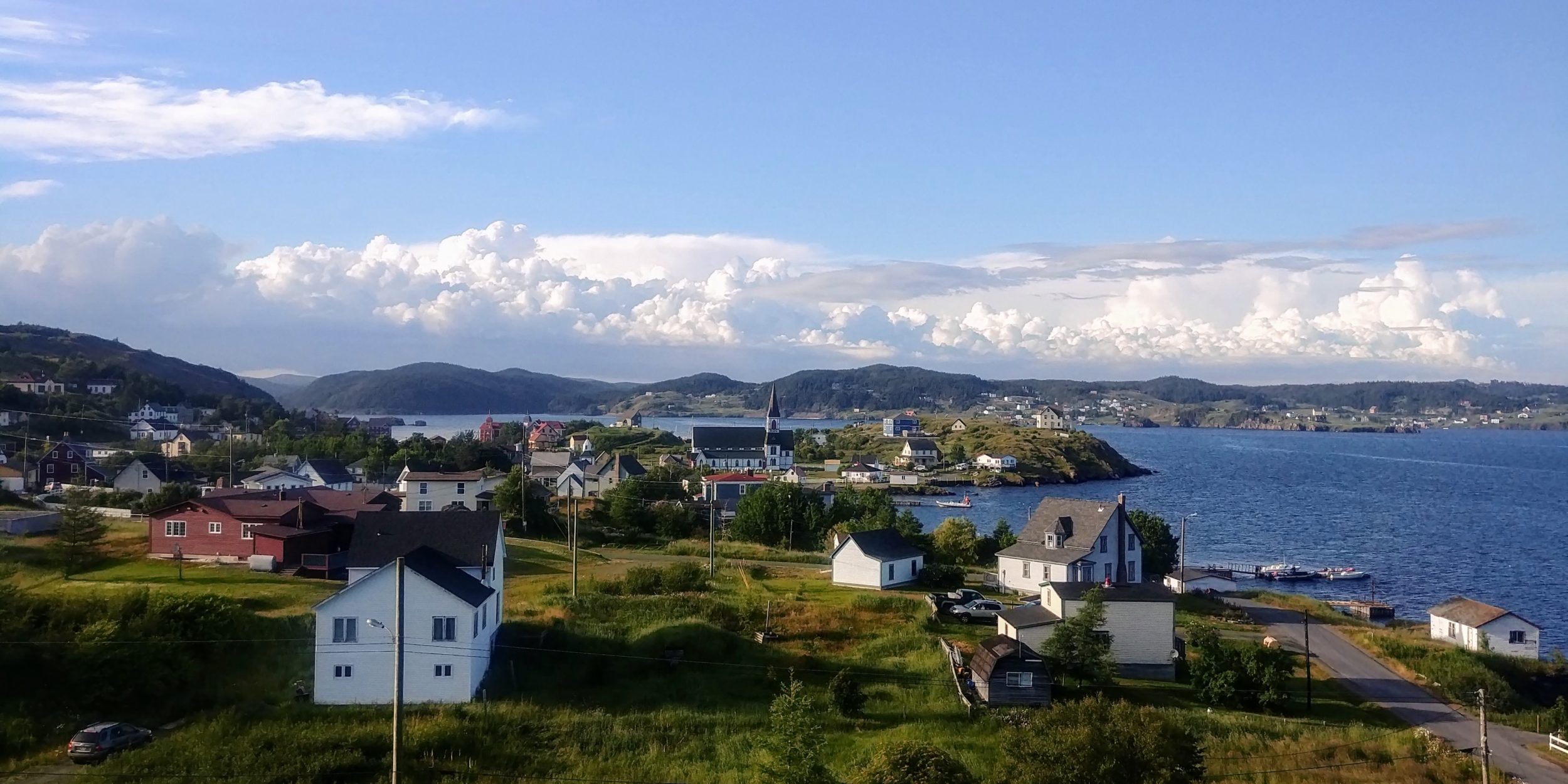 View of Trinity Harbour from Sweet Rock Ice Cream. Learn about Sweet Rock and other local shops in our Shop Artisan Crafts and Eats Section.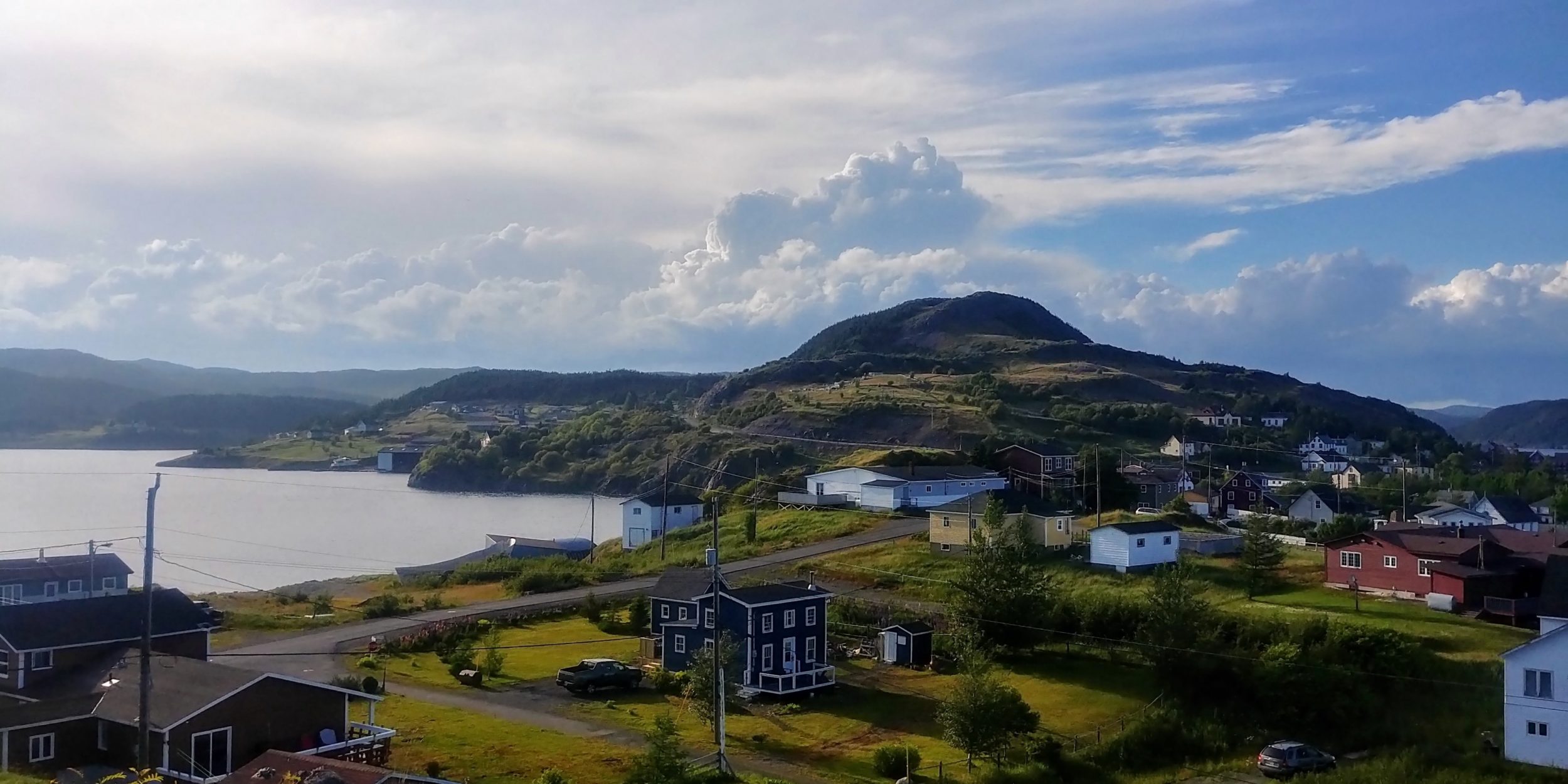 View overlooking Gun Hill, Trinity and Fisher Cove from Sweet Rock Ice Cream.
SUNSETS NOT TO BE MISSED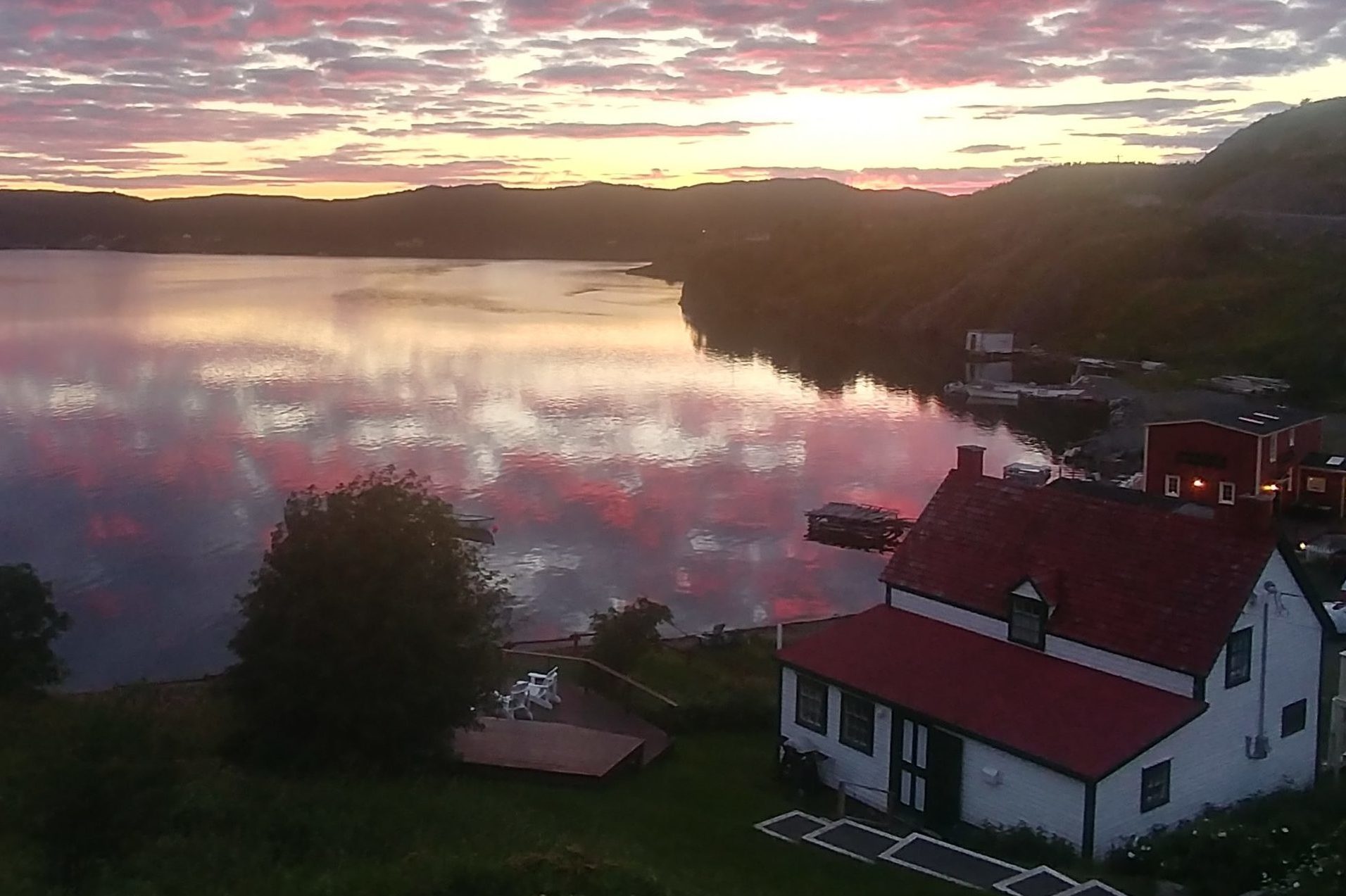 View of sunset from Artisan Inn's Campbell House.  Gover House is the vacation Home featured in the shot.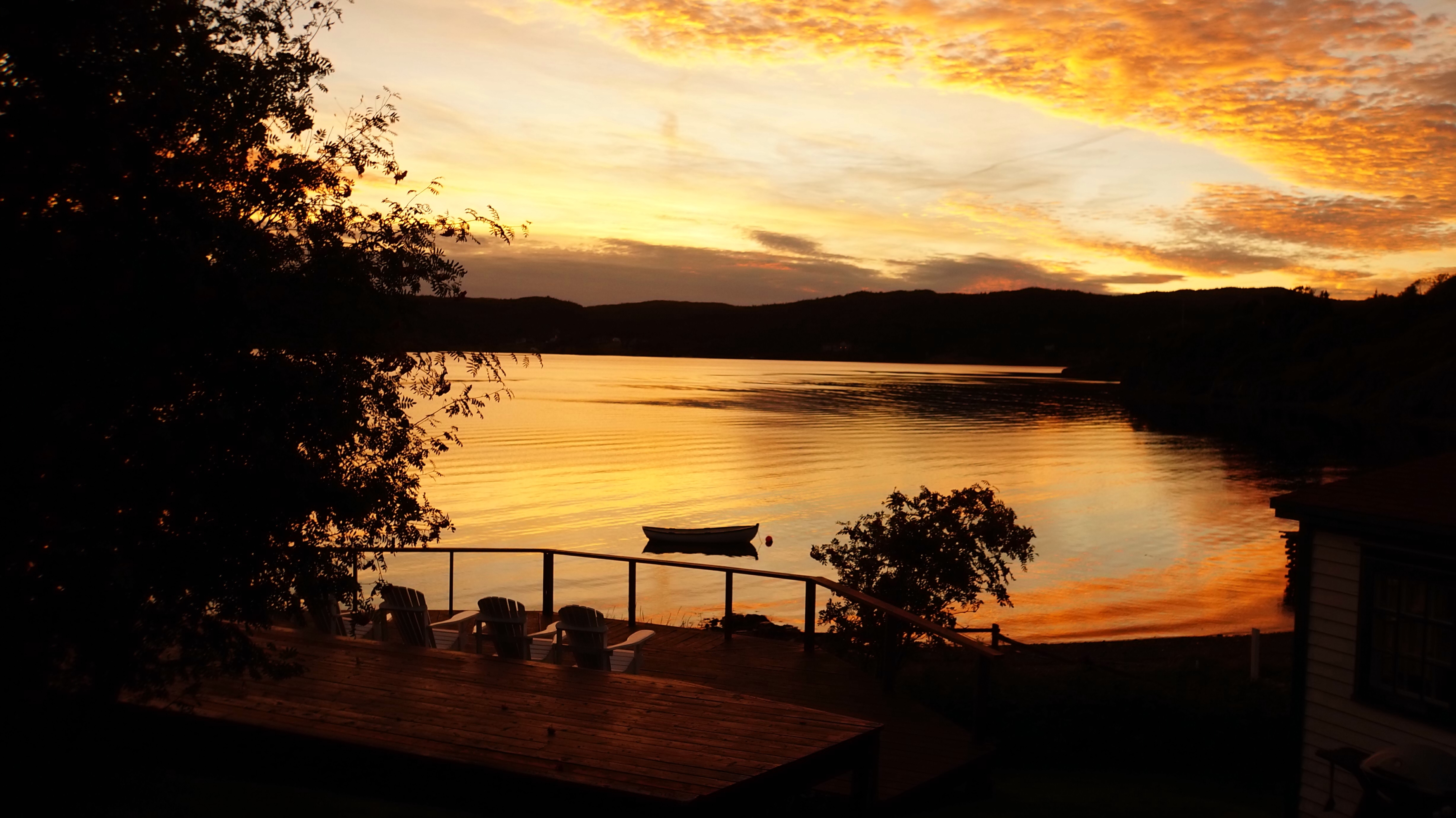 View of Sunset from Gover House Vacation Home deck.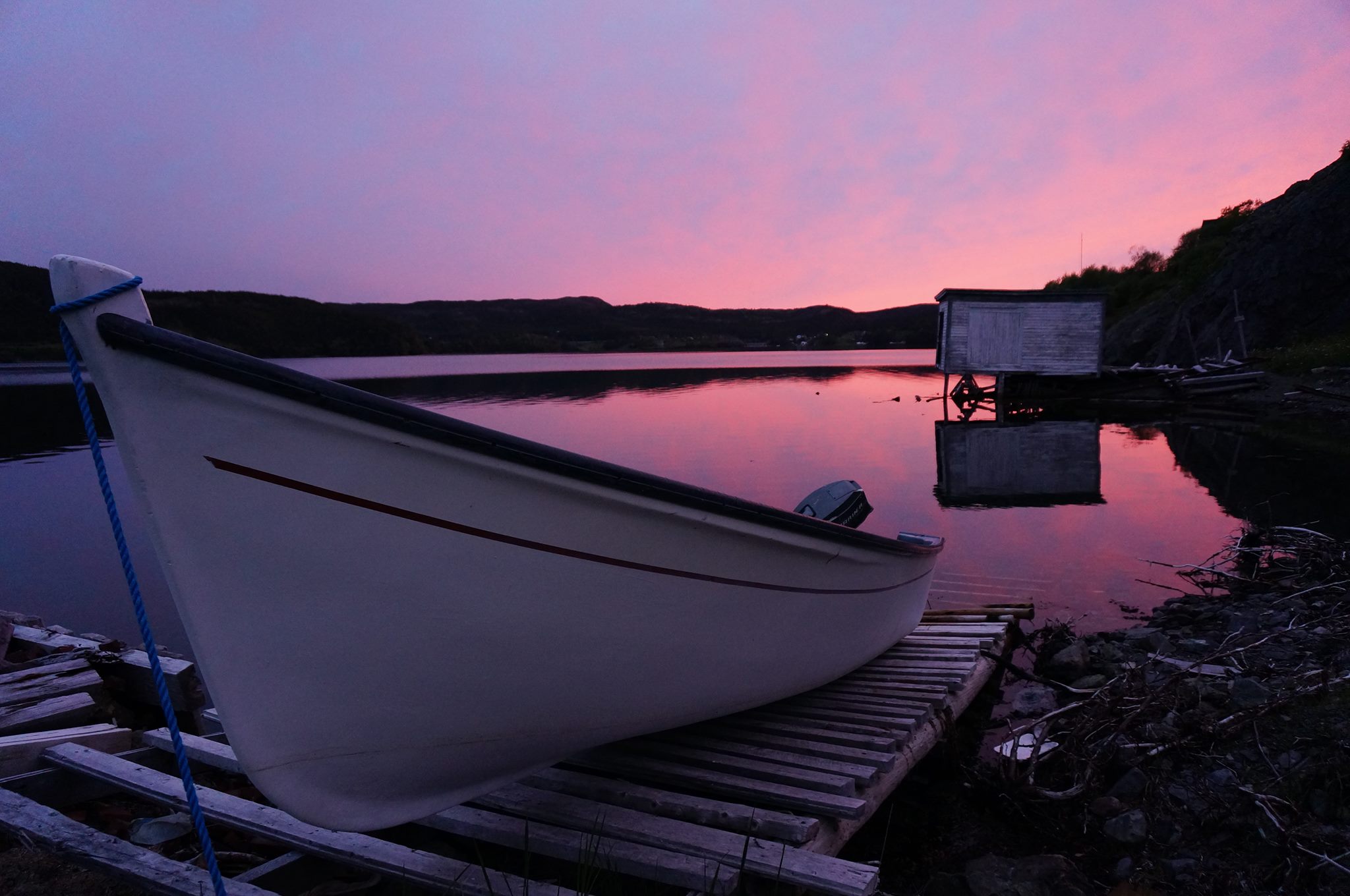 Sunset over Trinity's Fisher Cove.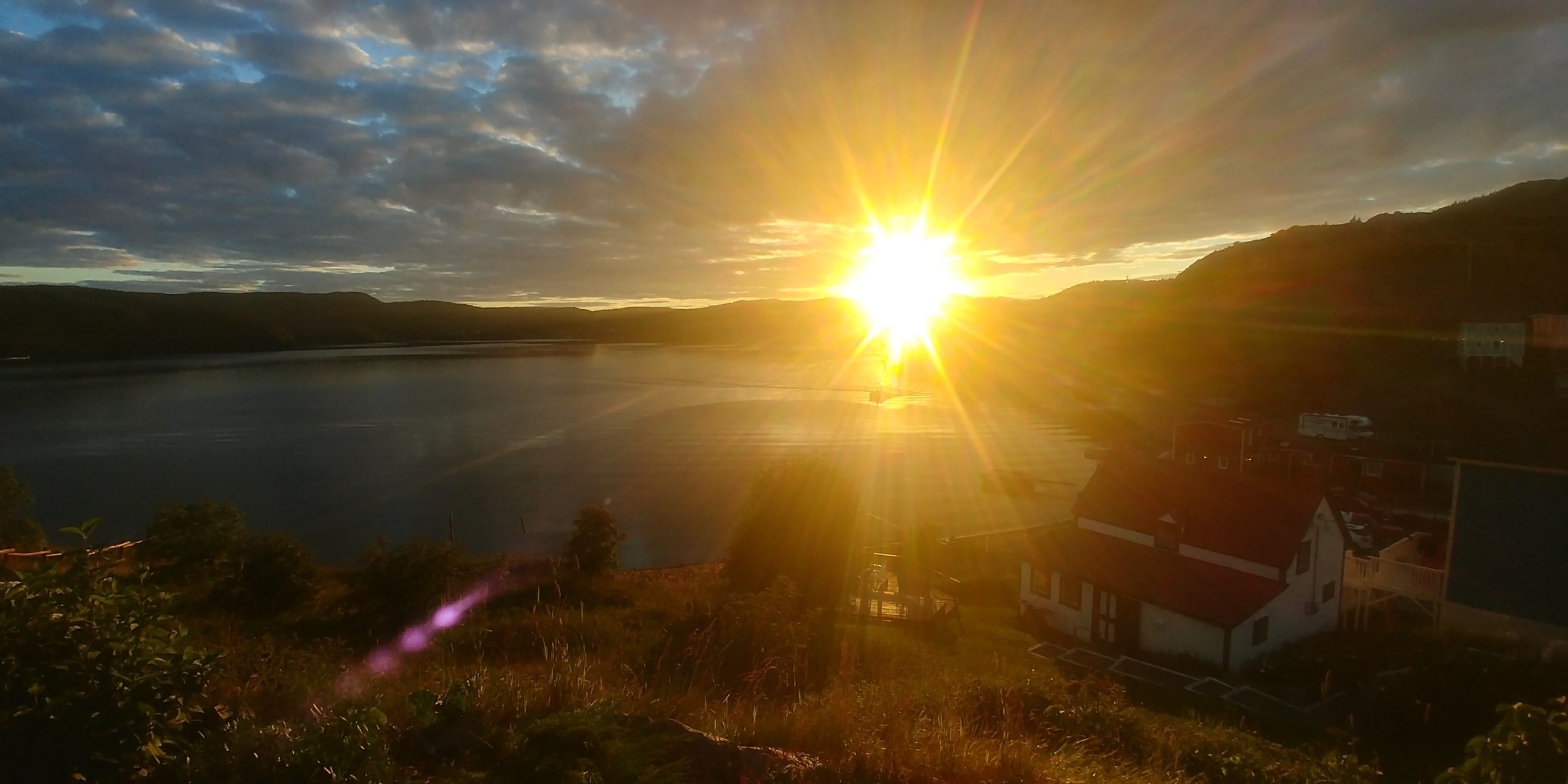 View of sunset from Cambell House overlooking Gover House and Fisher Cove.
SPRING ICE
To learn about what activities are possible during May and June in Trinity and around the Bonavista Peninsula, read our May and June Guide.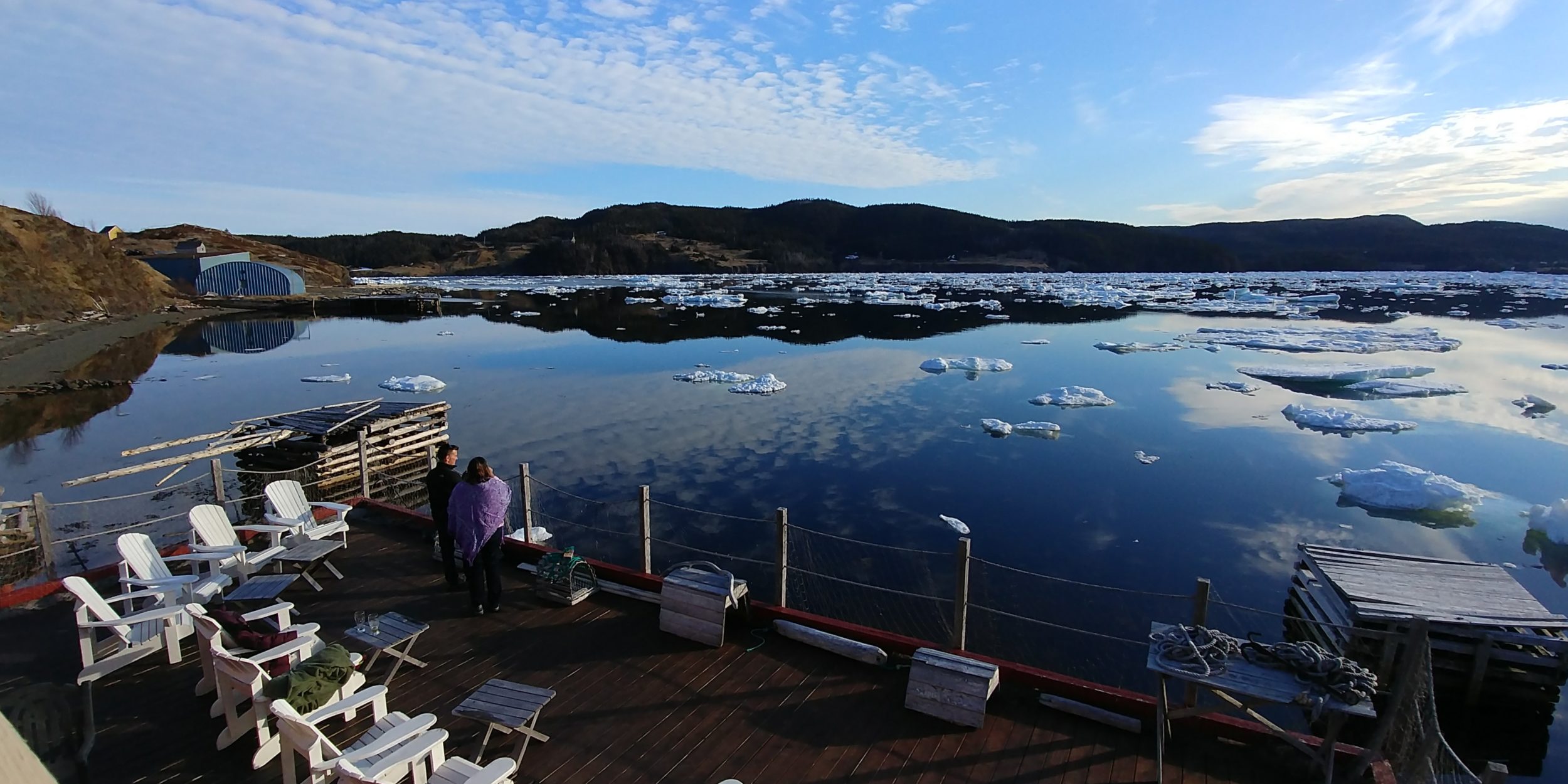 During certain years pack ice makes its way into Trinity Harbour and Fisher Cove. This shot is taken from the second floor of the Twine Loft.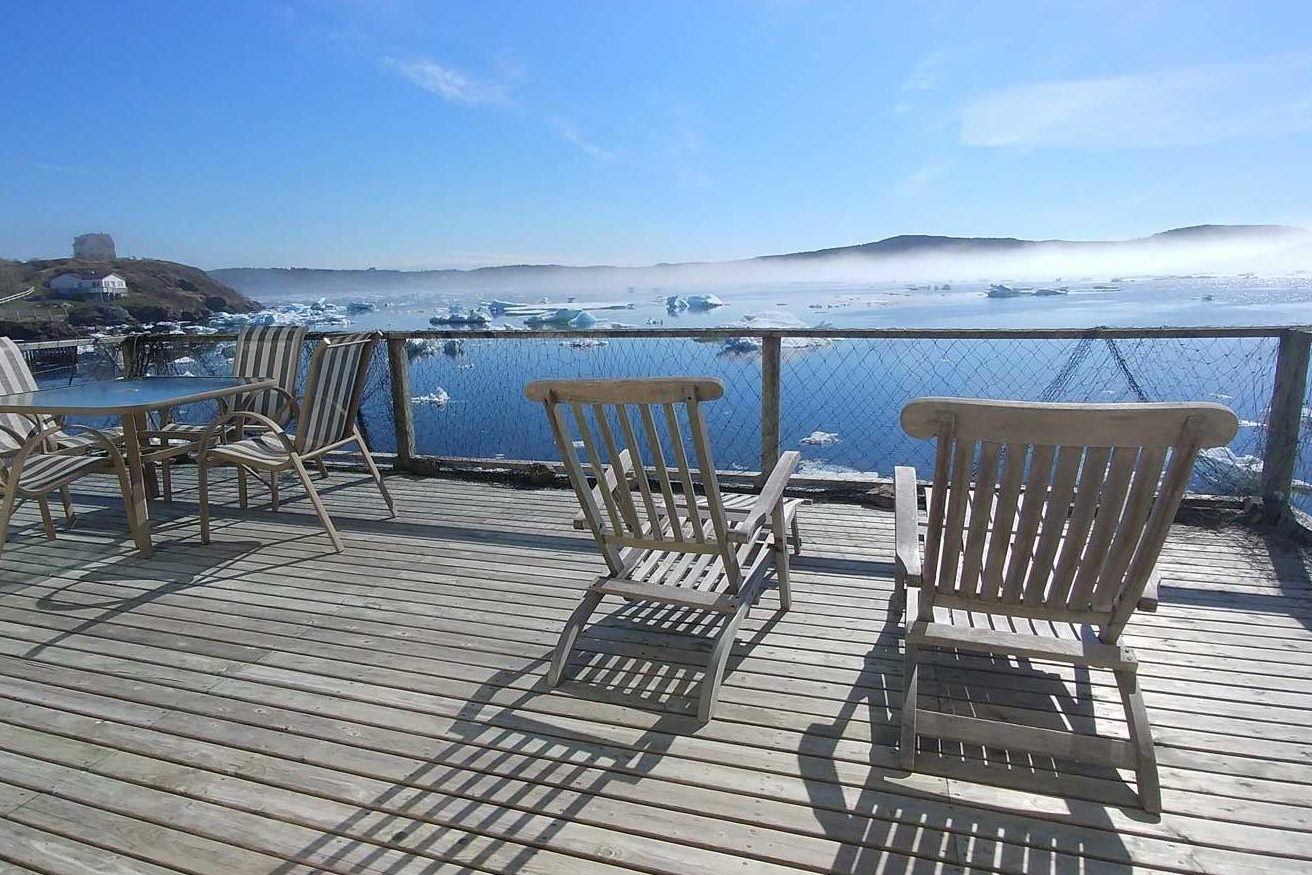 View of Trinity Harbour from the deck of Admiral's Lookout Vacation Home.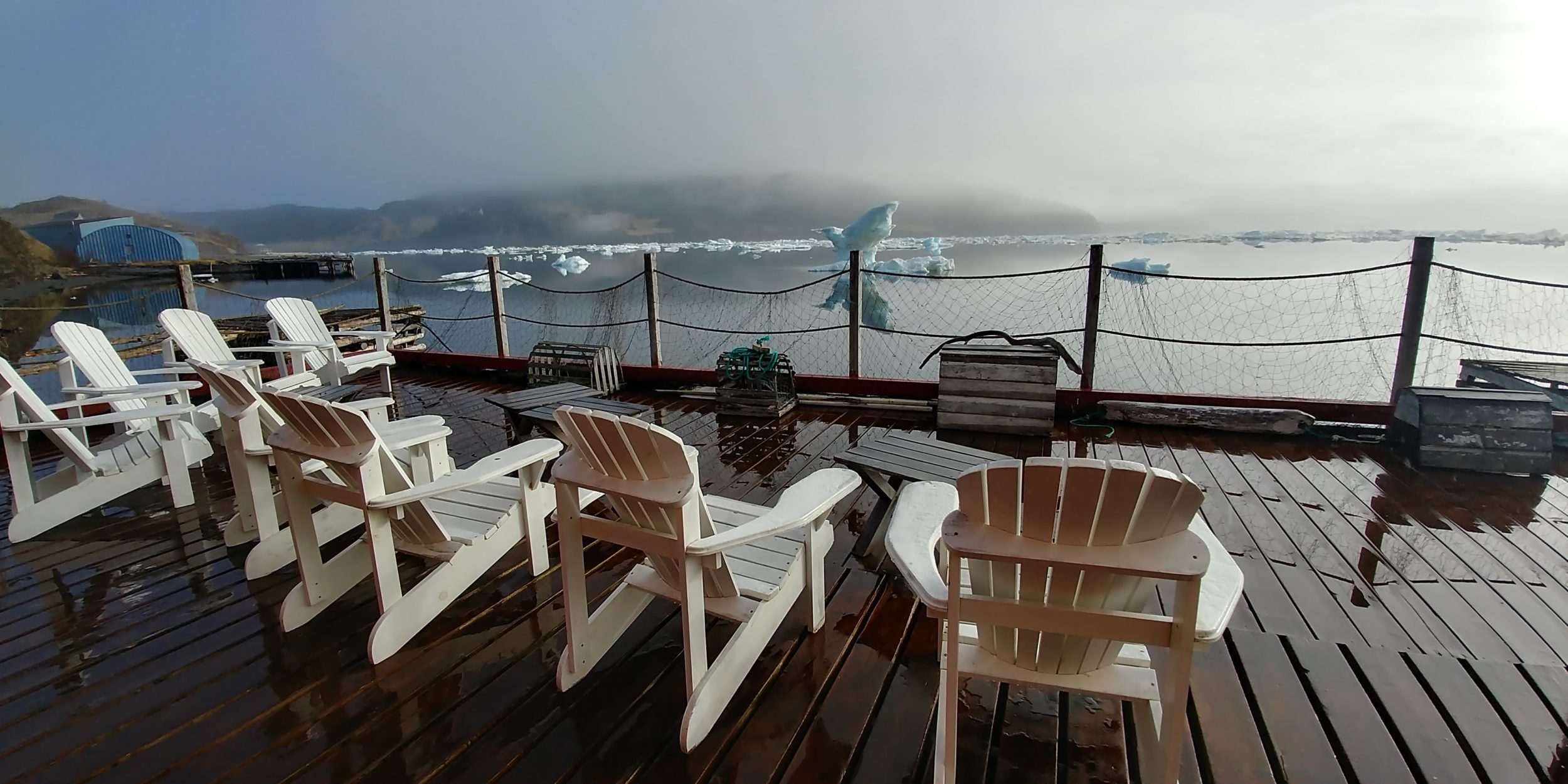 Even on the mauzy days there are breathtaking scenes all around. This was the Twine Loft deck in early June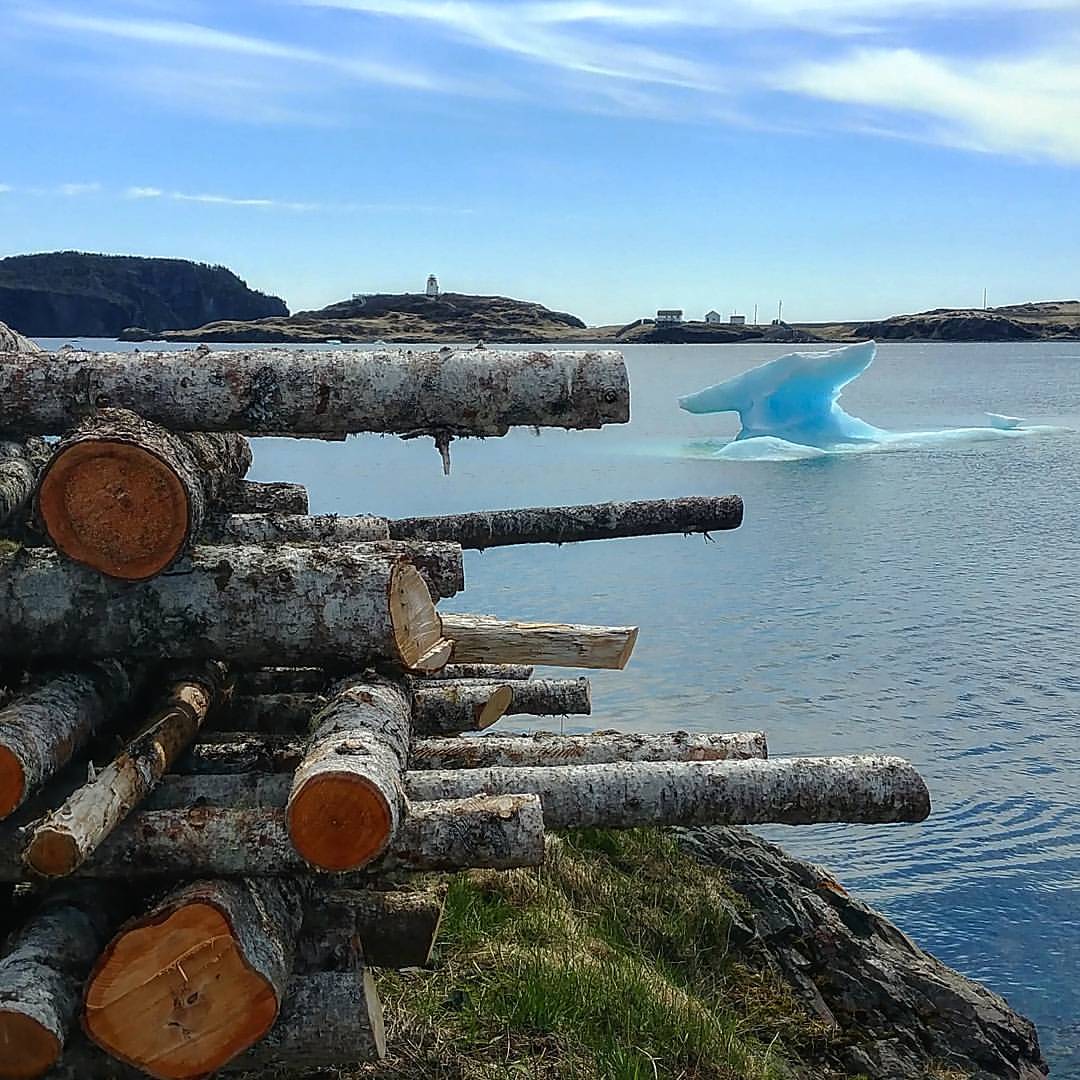 A small piece of iceberg floats in Trinity Harbour on a sunny May morning.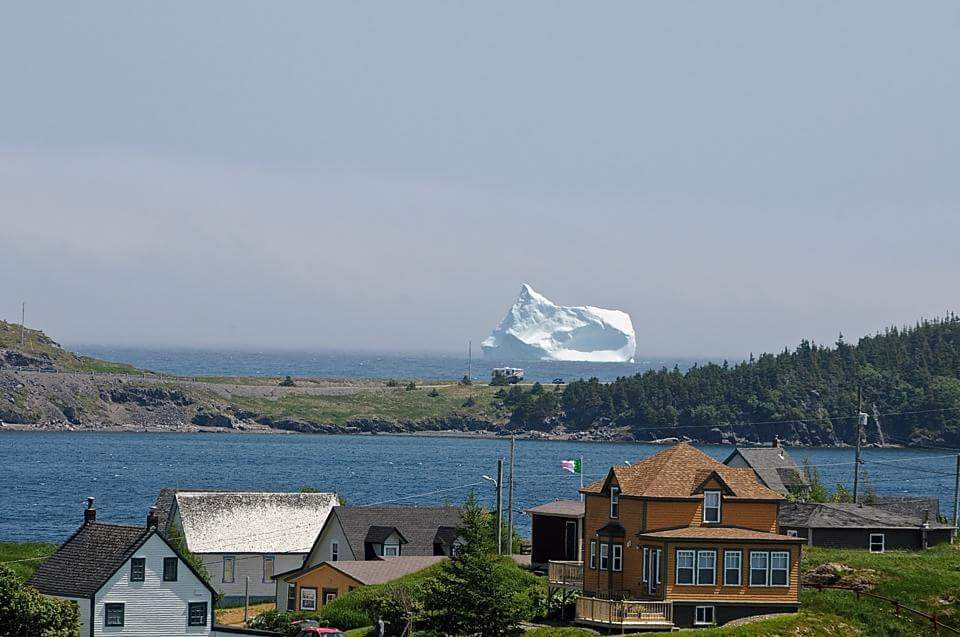 A late arriving iceberg grounded itself outside Trinity Harbour for weeks in 2014.
SUMMER FLOWERS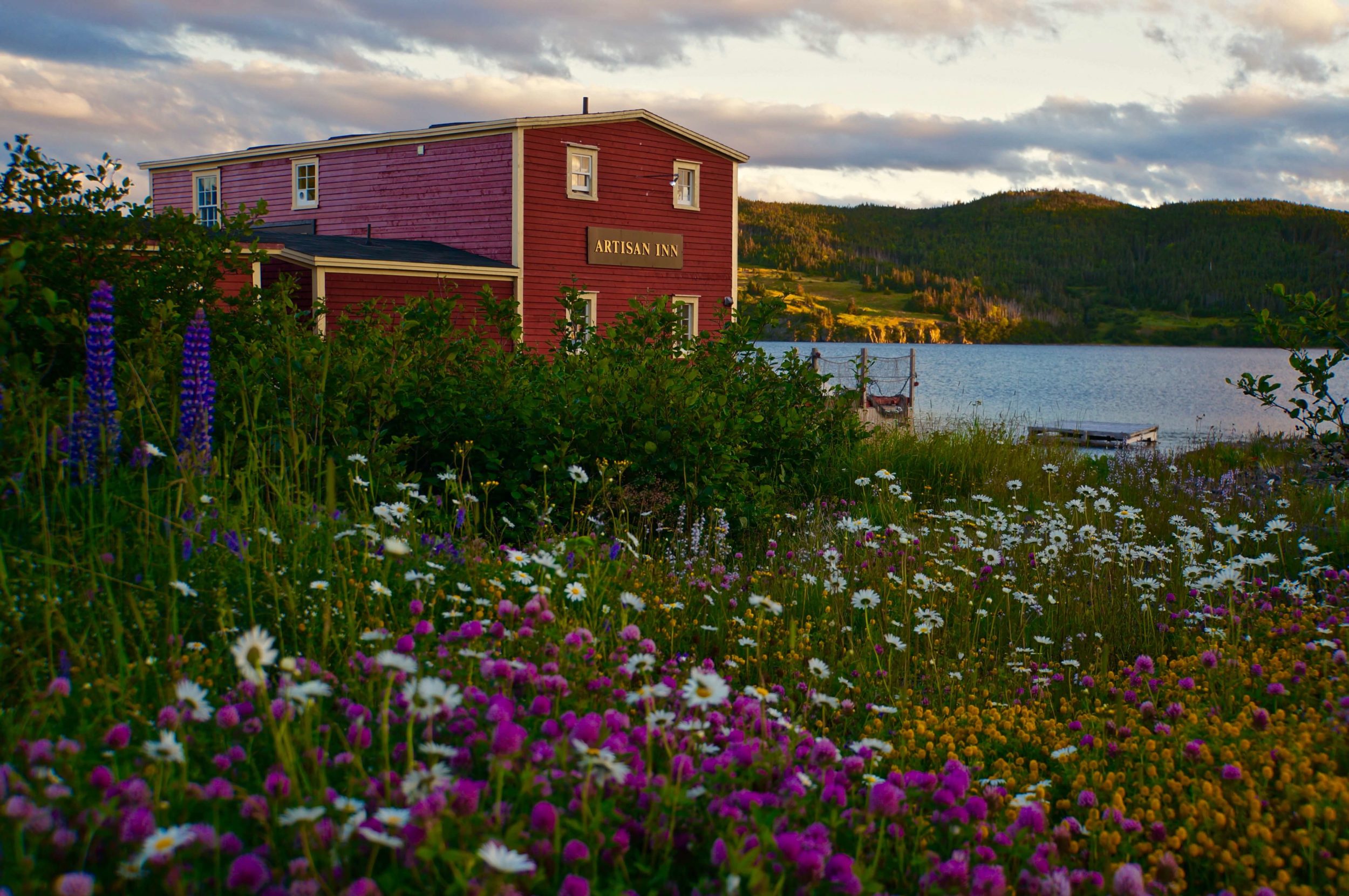 Daisies and honeysuckles line streets and hillsides of Trinity.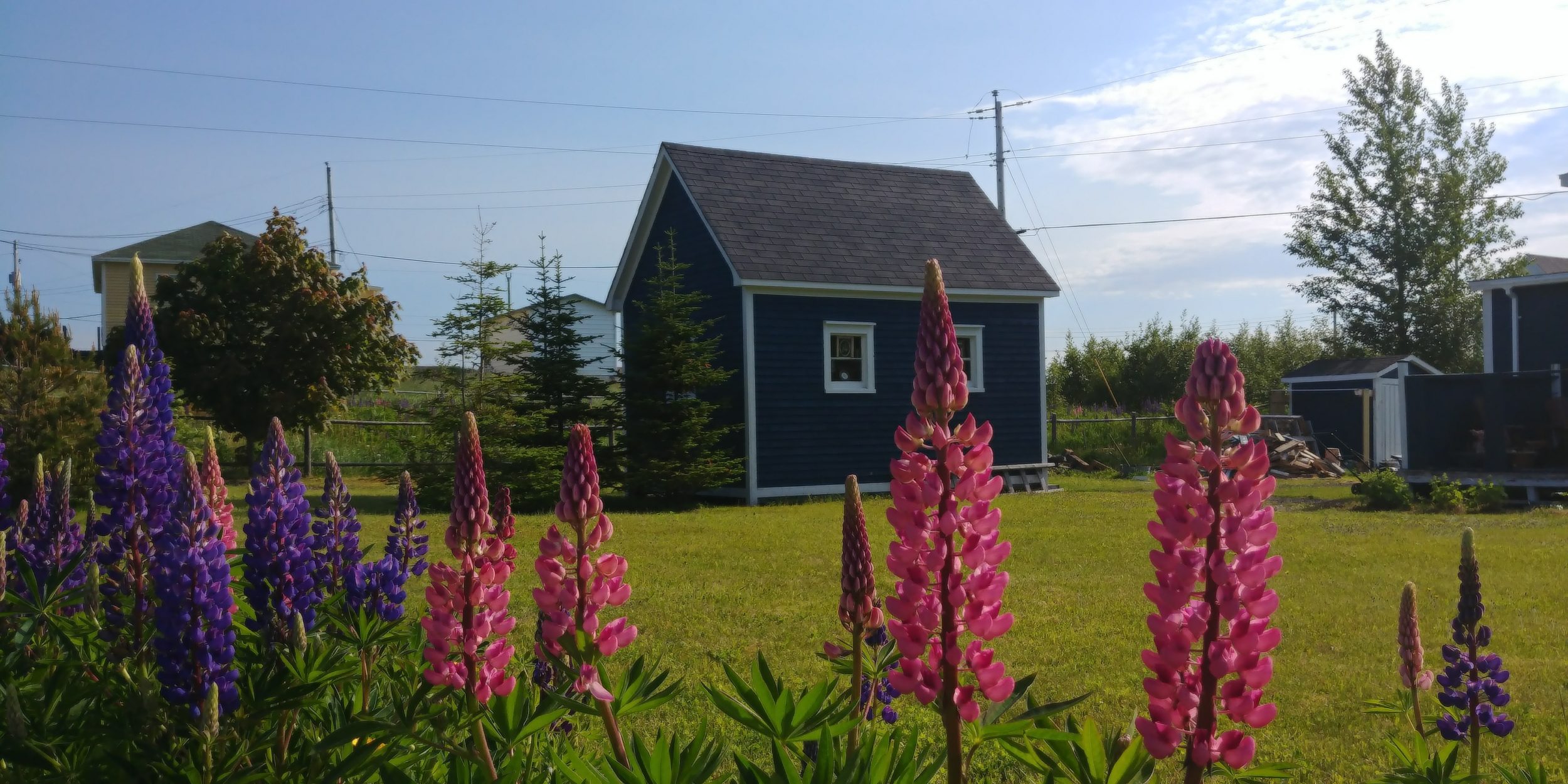 Lupins bloom in Mid-July.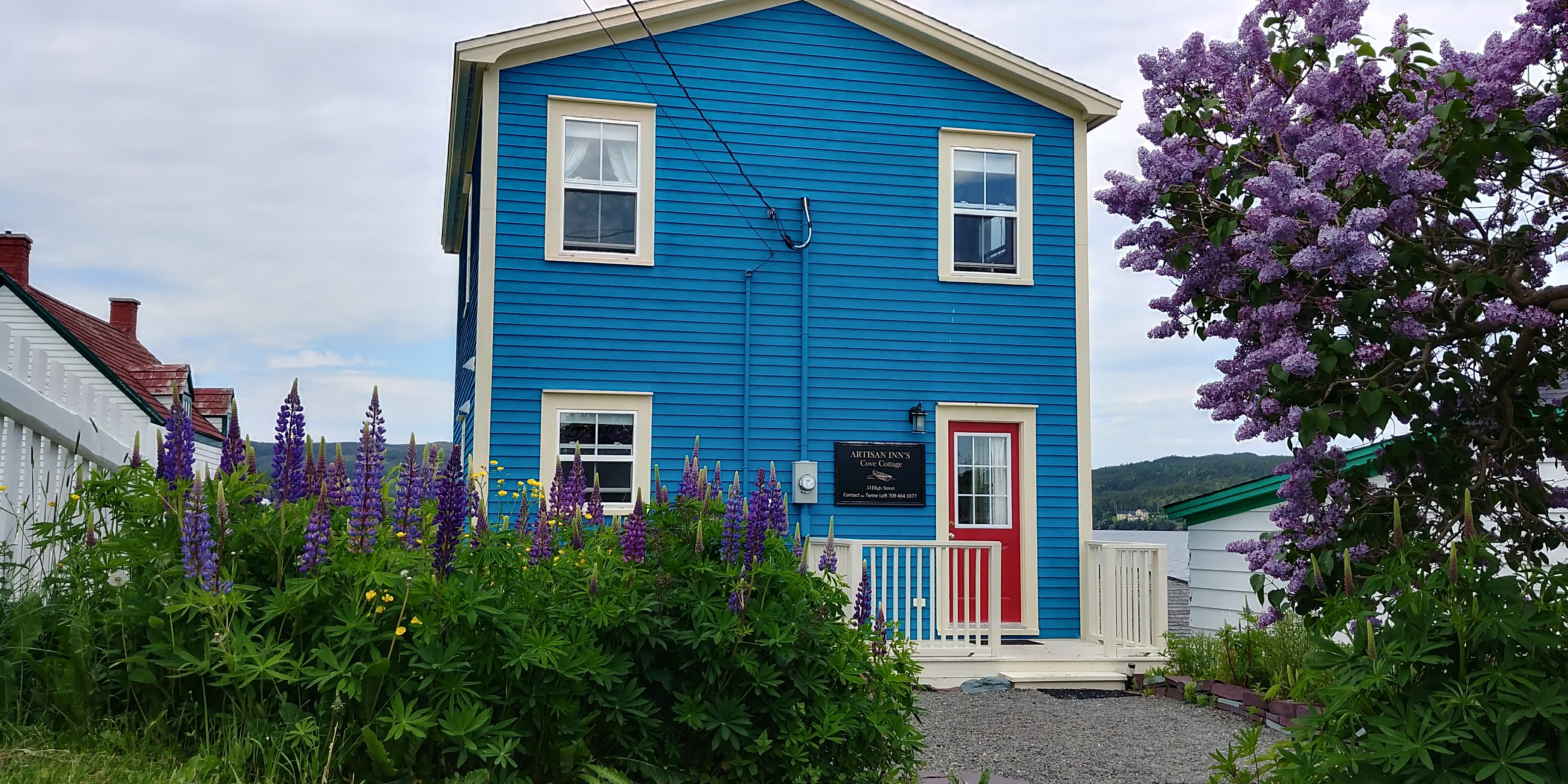 Lilacs and Lupins welcome guests to Cove Cottage Vacation Home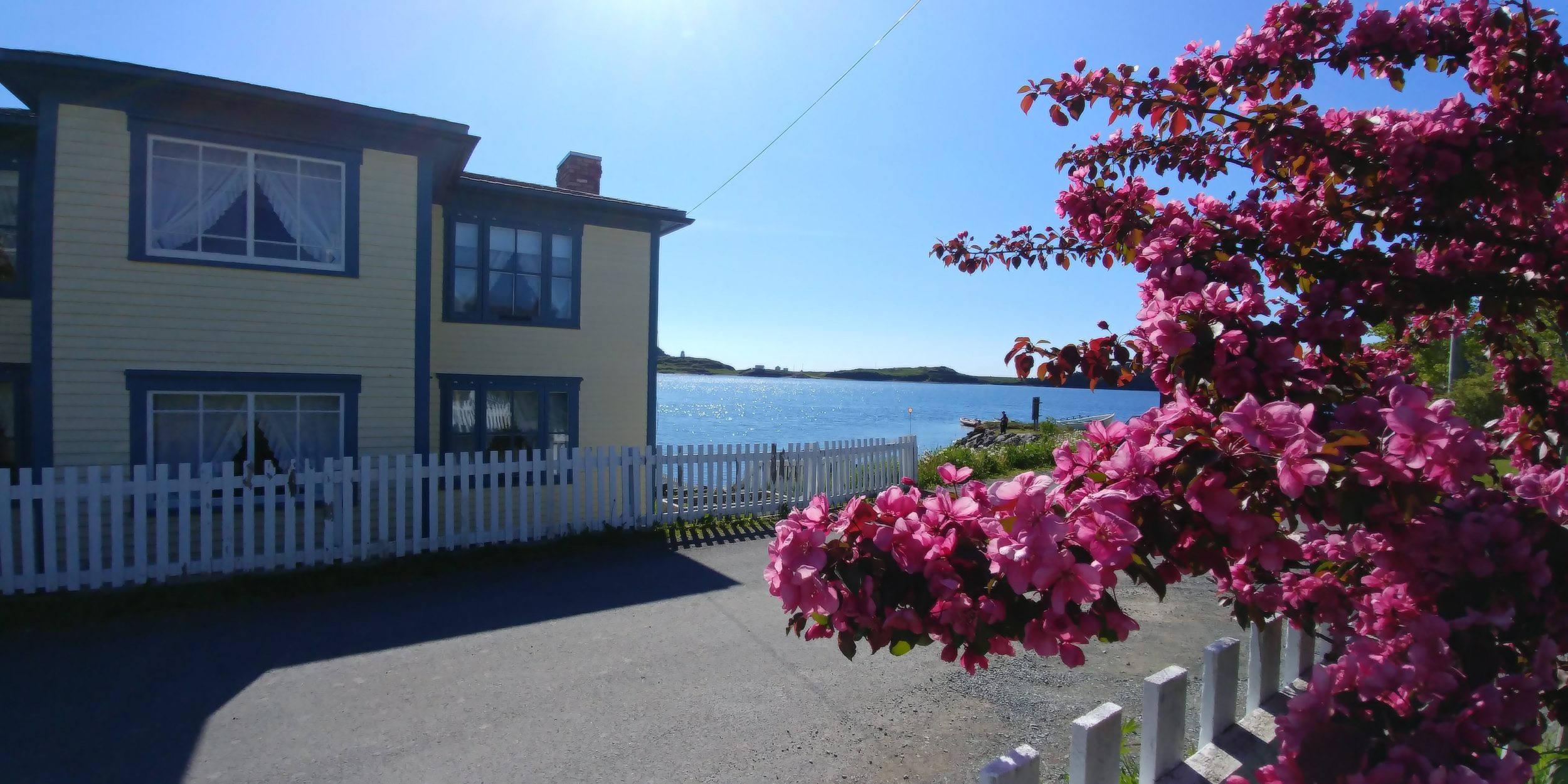 SUNRISES WORTH AN EARLY START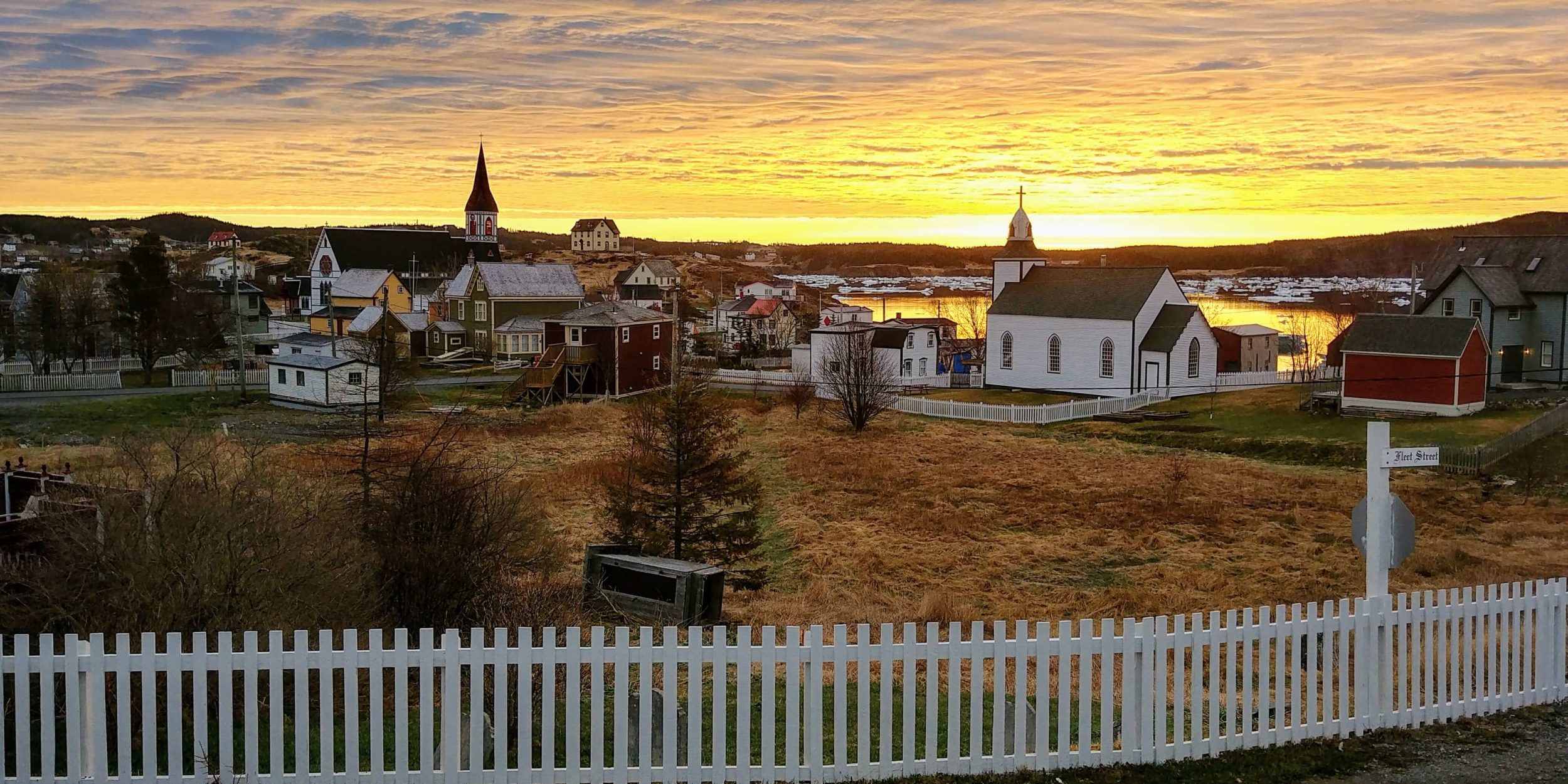 This shot was taken during a May morning next to Nathaniel House Vacation Home.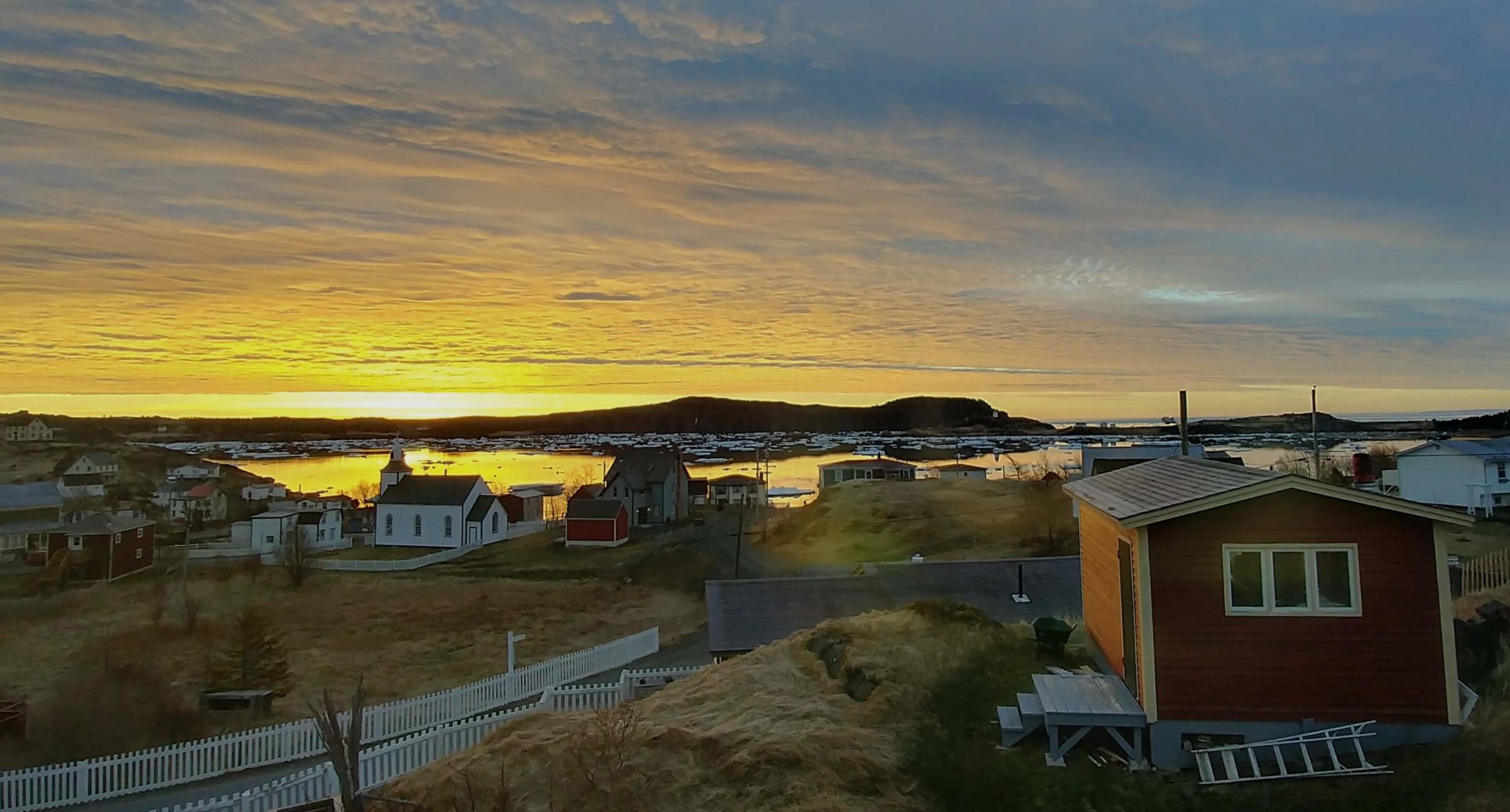 Taken from behind Artisan Inn's Campbell House, the building where Fisher Cove Room and Fort Point Room are located.
OLD WORLD CHARM AND NEWFOUNDLAND ARCHITECTURE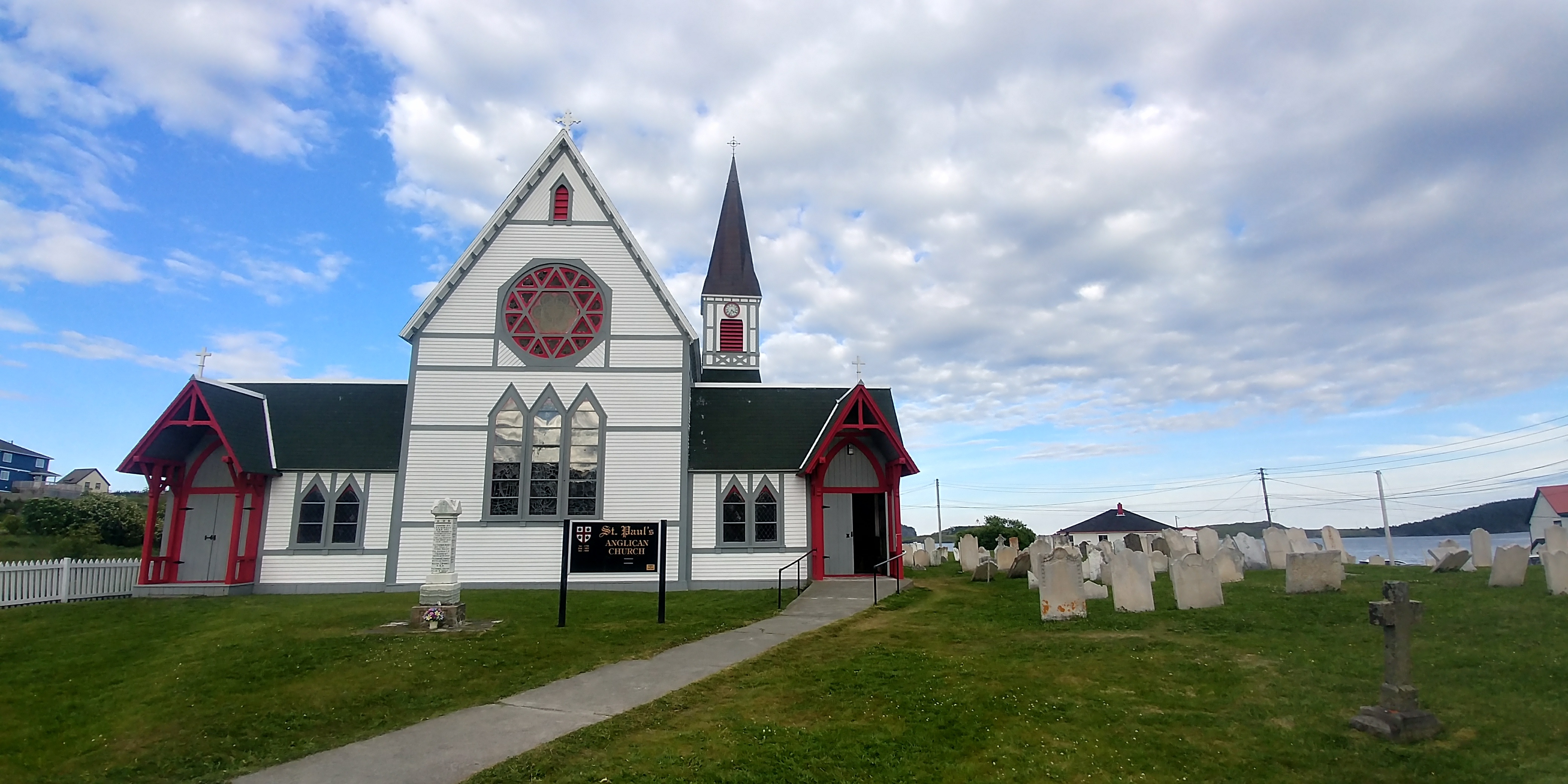 Learn about St. Paul's church in our Historic Sites sections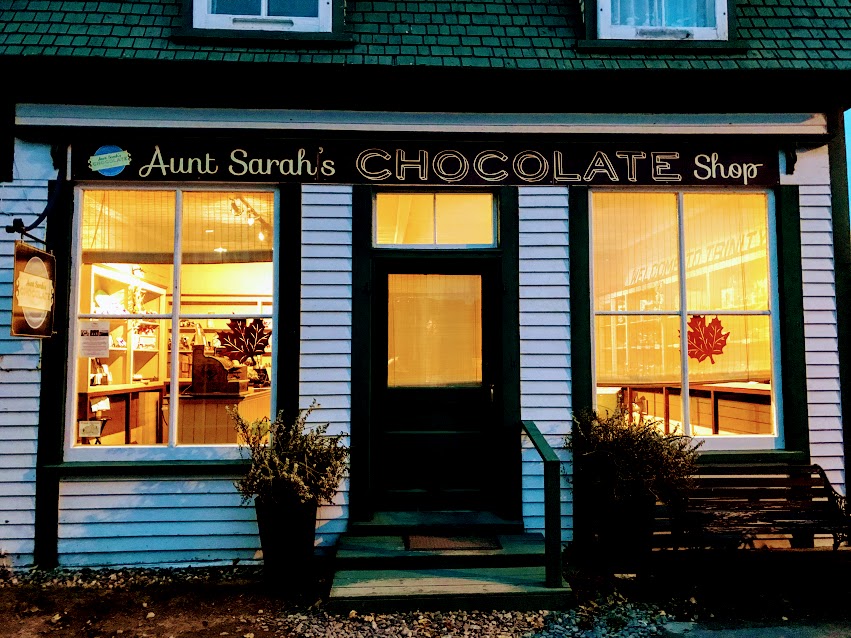 Aunt Sarah's Chocolate is one of many businesses to convert Trinity's historic buildings into a shopping experience.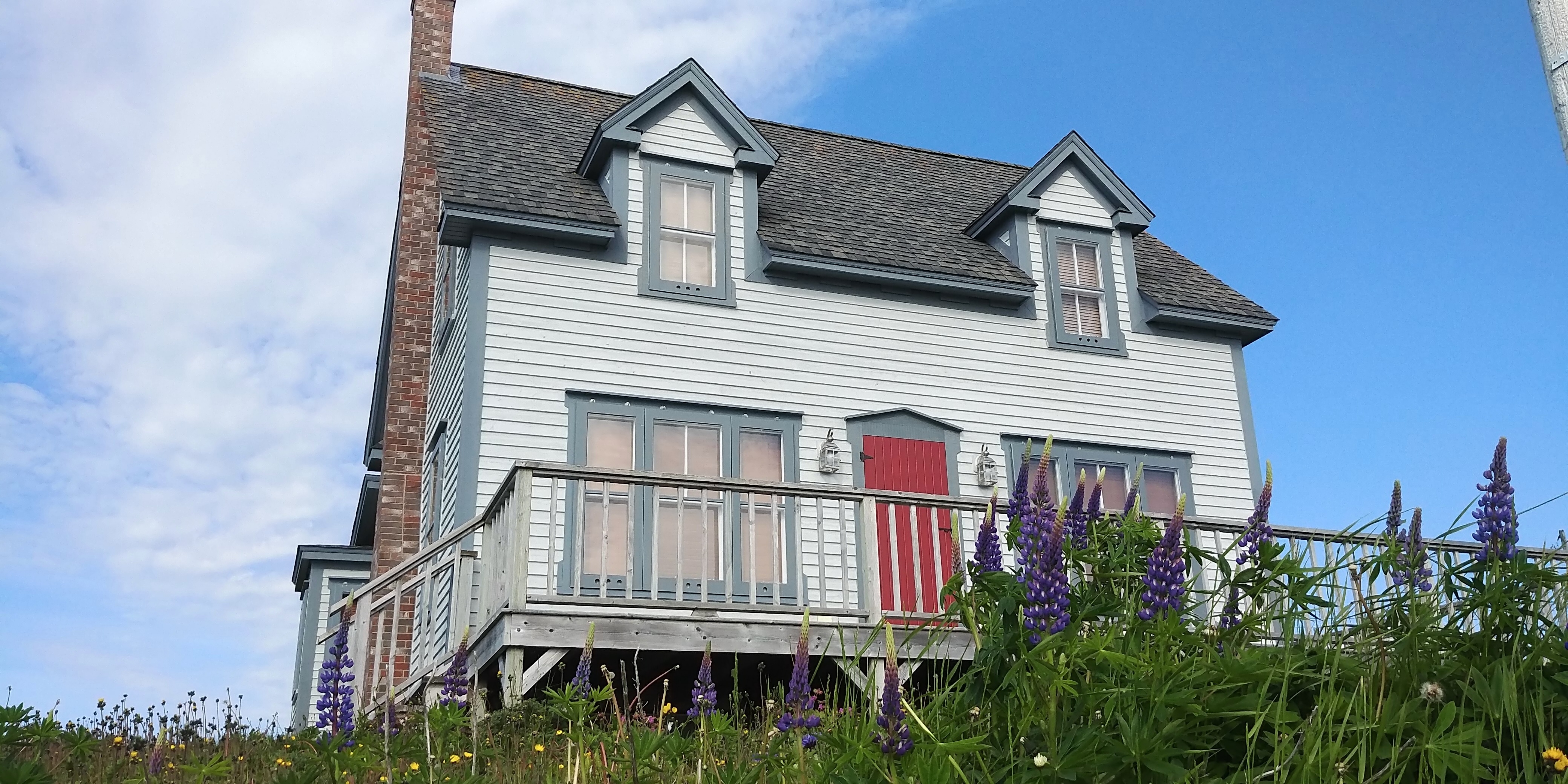 Salt Box Houses line the streets of Trinity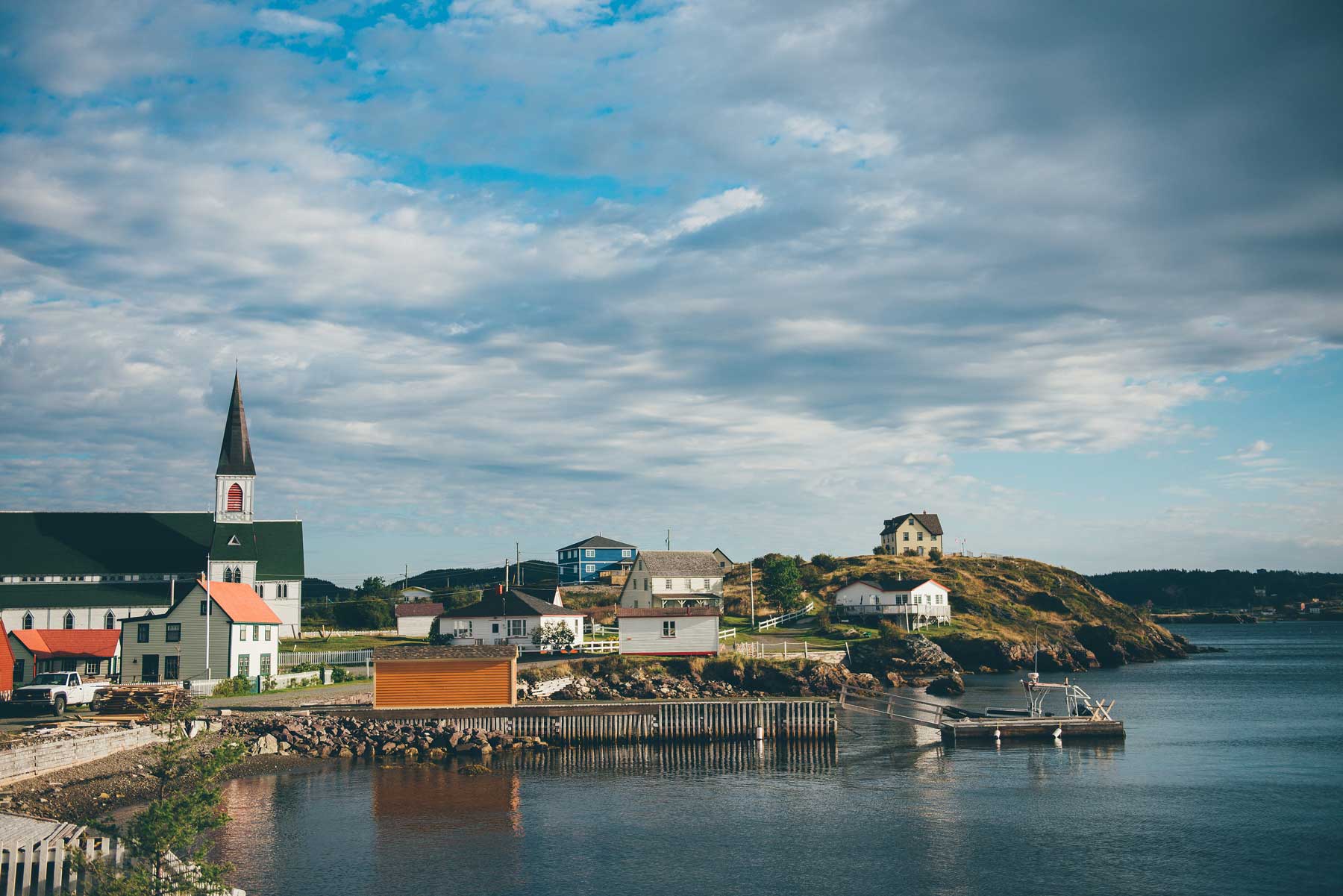 Trinity Harbour is where Trinity's various whale watching tours depart from. This shot was taken from the deck of Admiral's Lookout.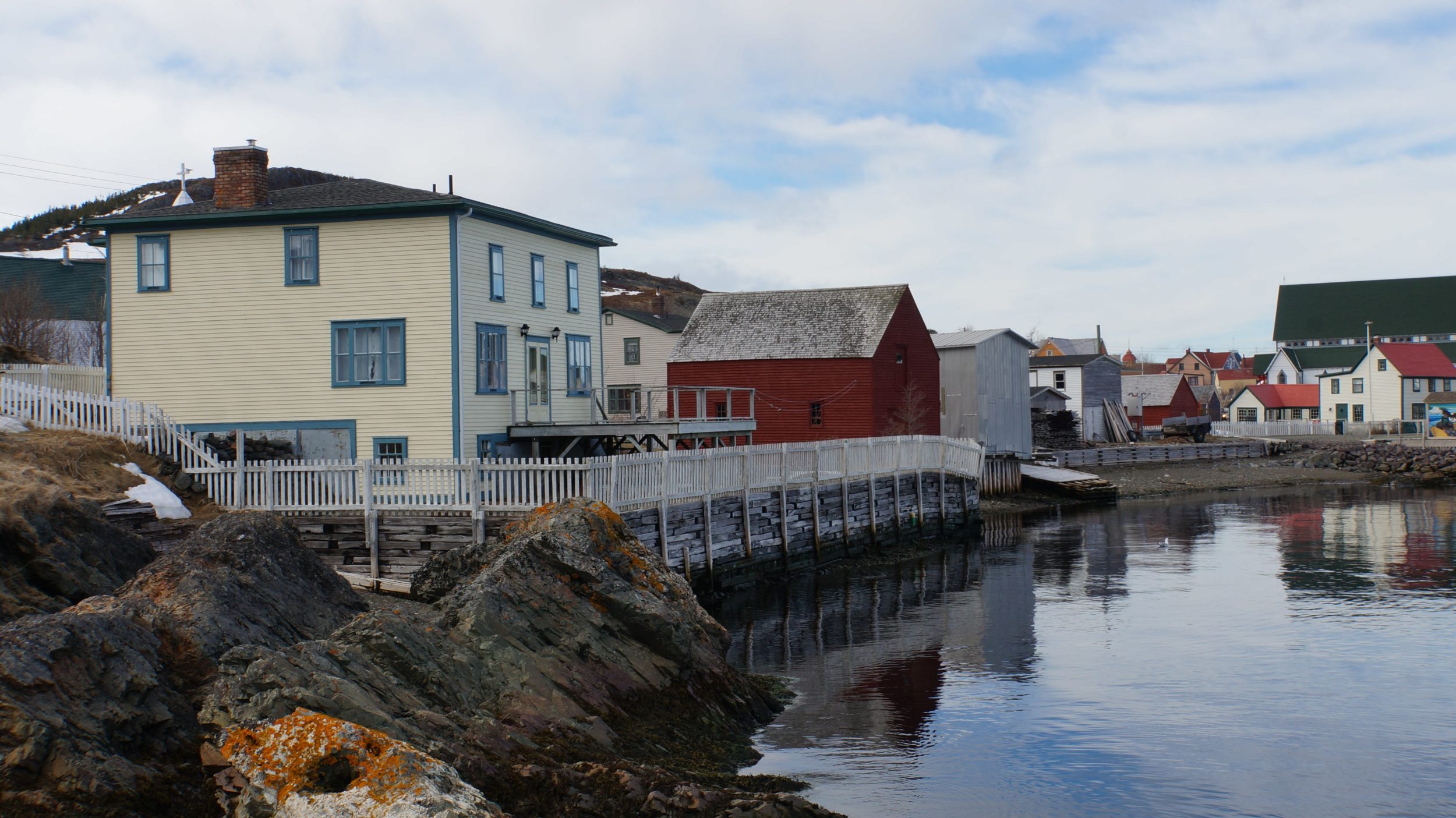 Admiral's Lookout and Grant's Stage are both registered heritage structures.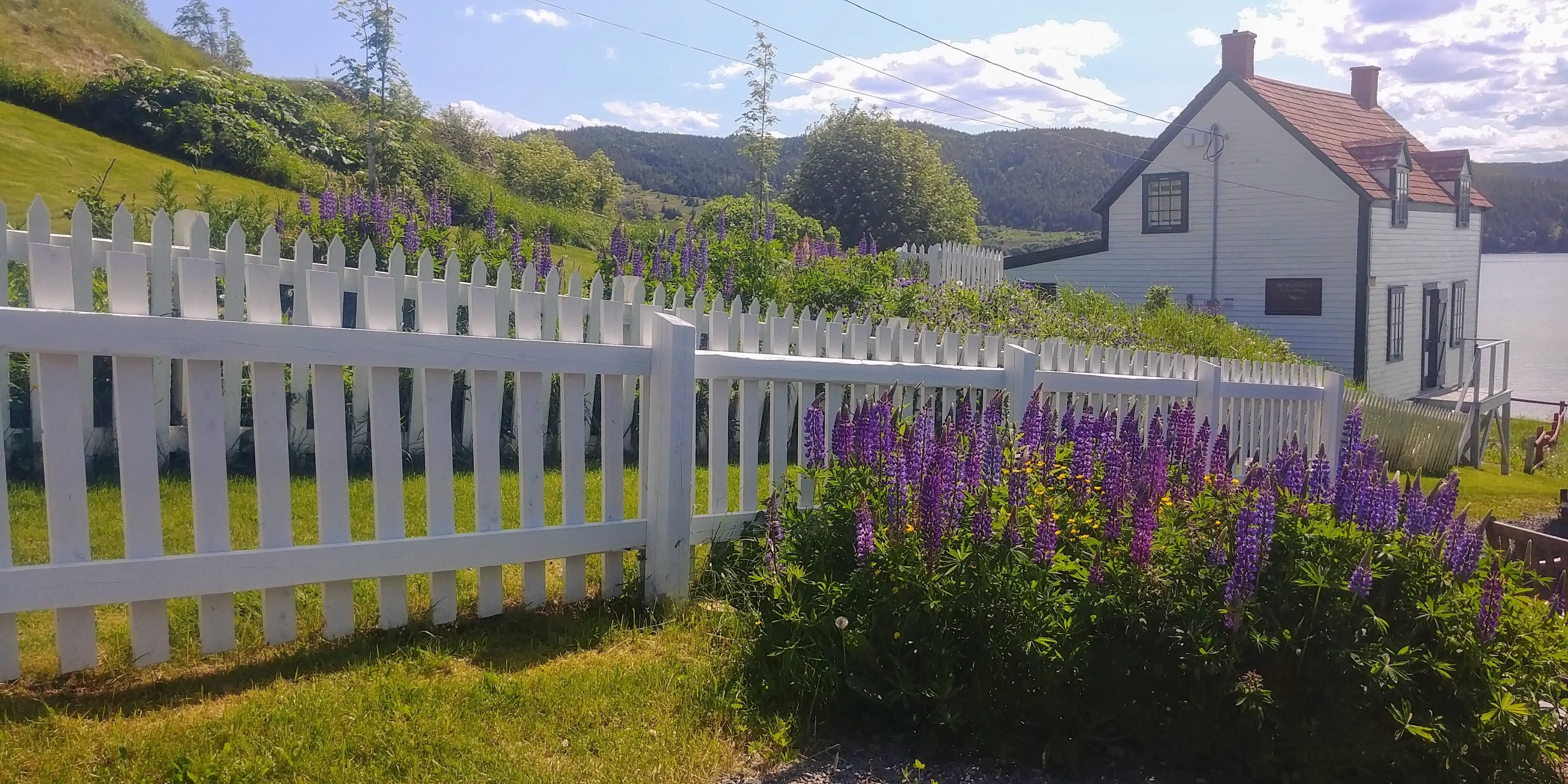 White picket fences are found all over Trinity. This one leads to the beach in front of Gover House.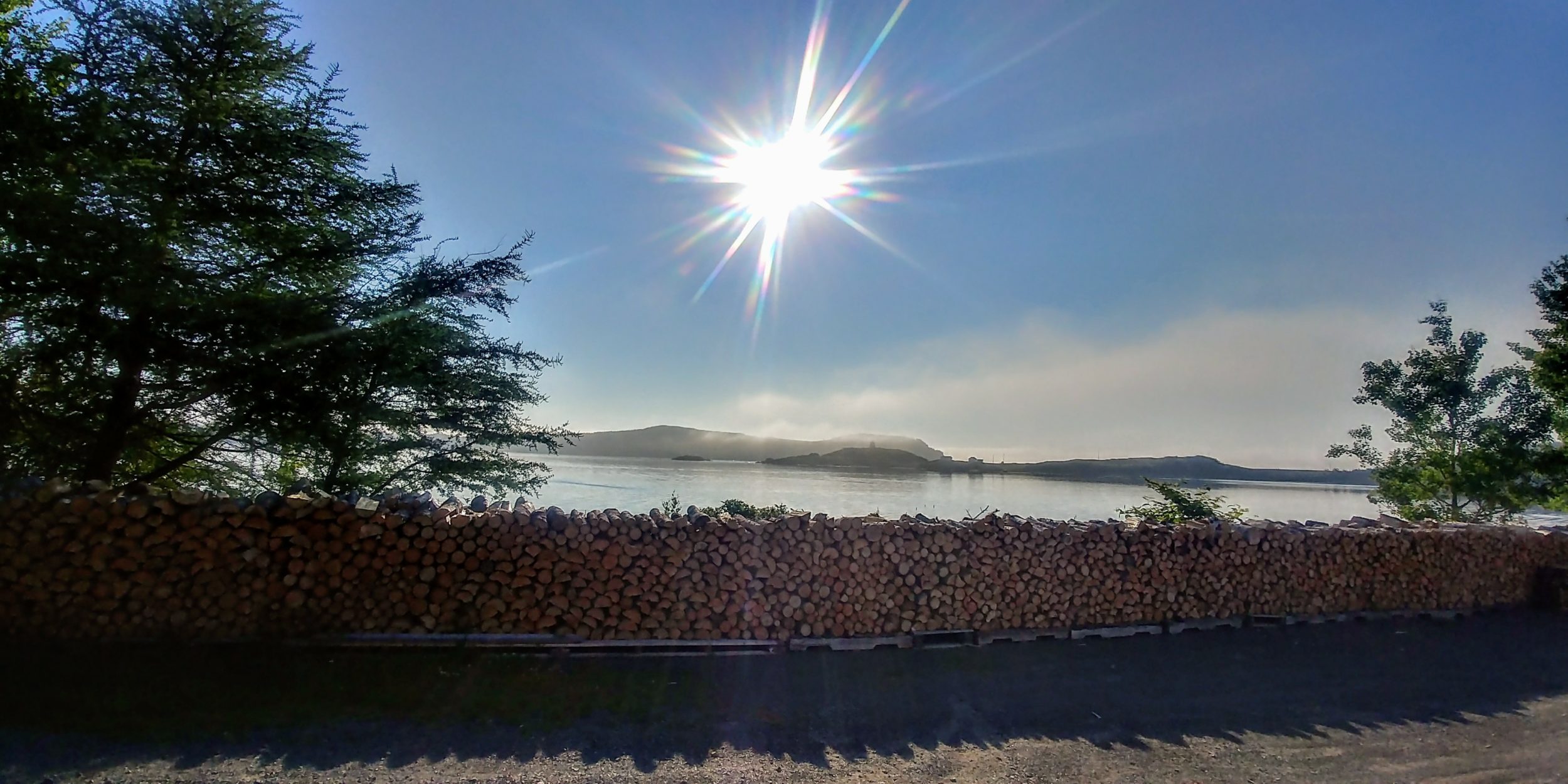 Despite electric heating being available many residents prefer to heat their homes with a wood stove.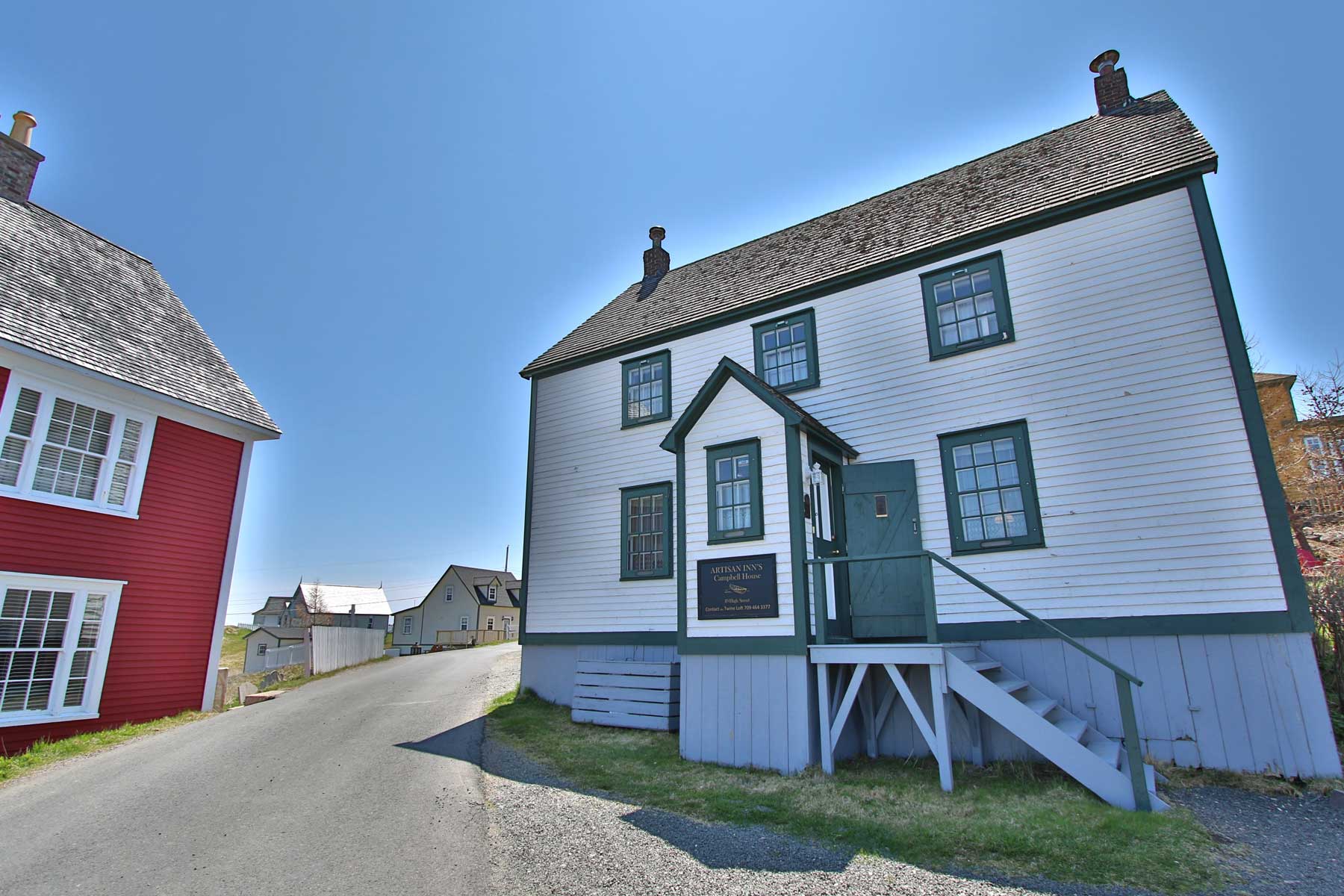 Artisan Inn's Campbell House is an 1840s registered heritage structure.  It was the orginial building that the Artisan Inn's owner Tineke Gow started her buisness with in 1992.  Learn about the history of the Artisan Inn.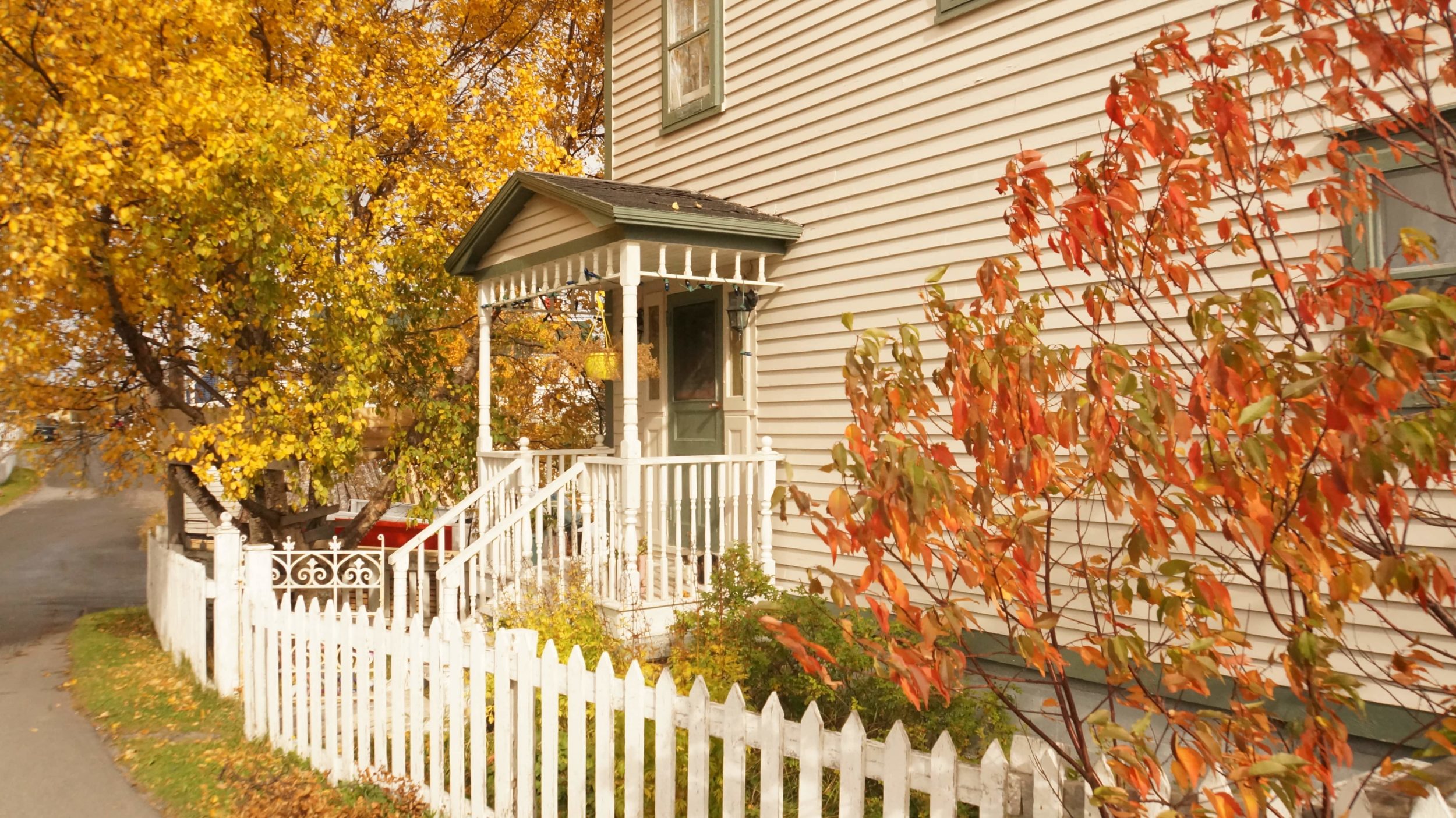 Fall Colours and picket fences.  Read our September and October Guide to find out what can be done at this time of the year.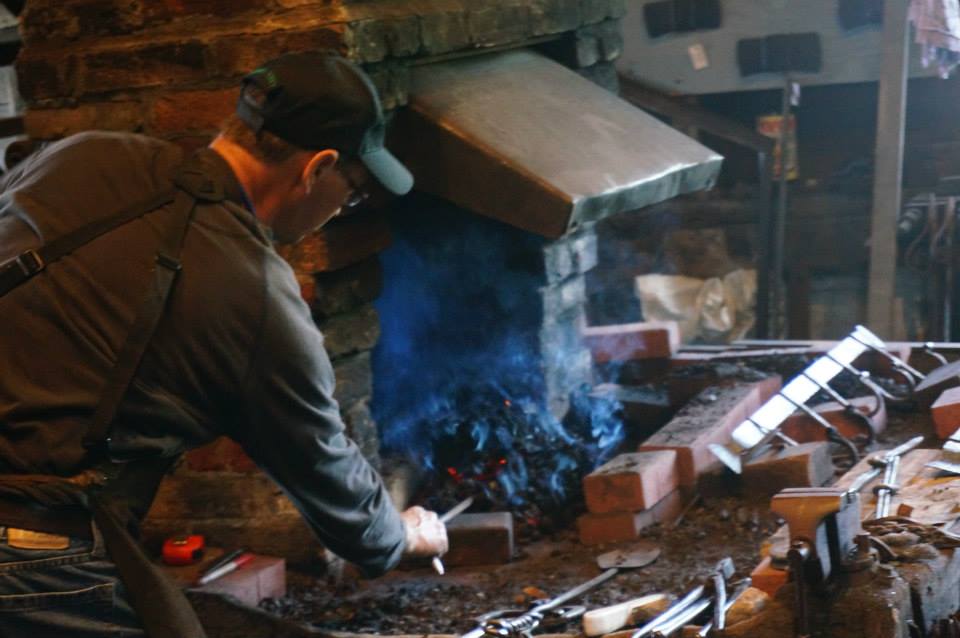 The town of Trinity has two certified blacksmiths working in the town's historic Green Family Forge.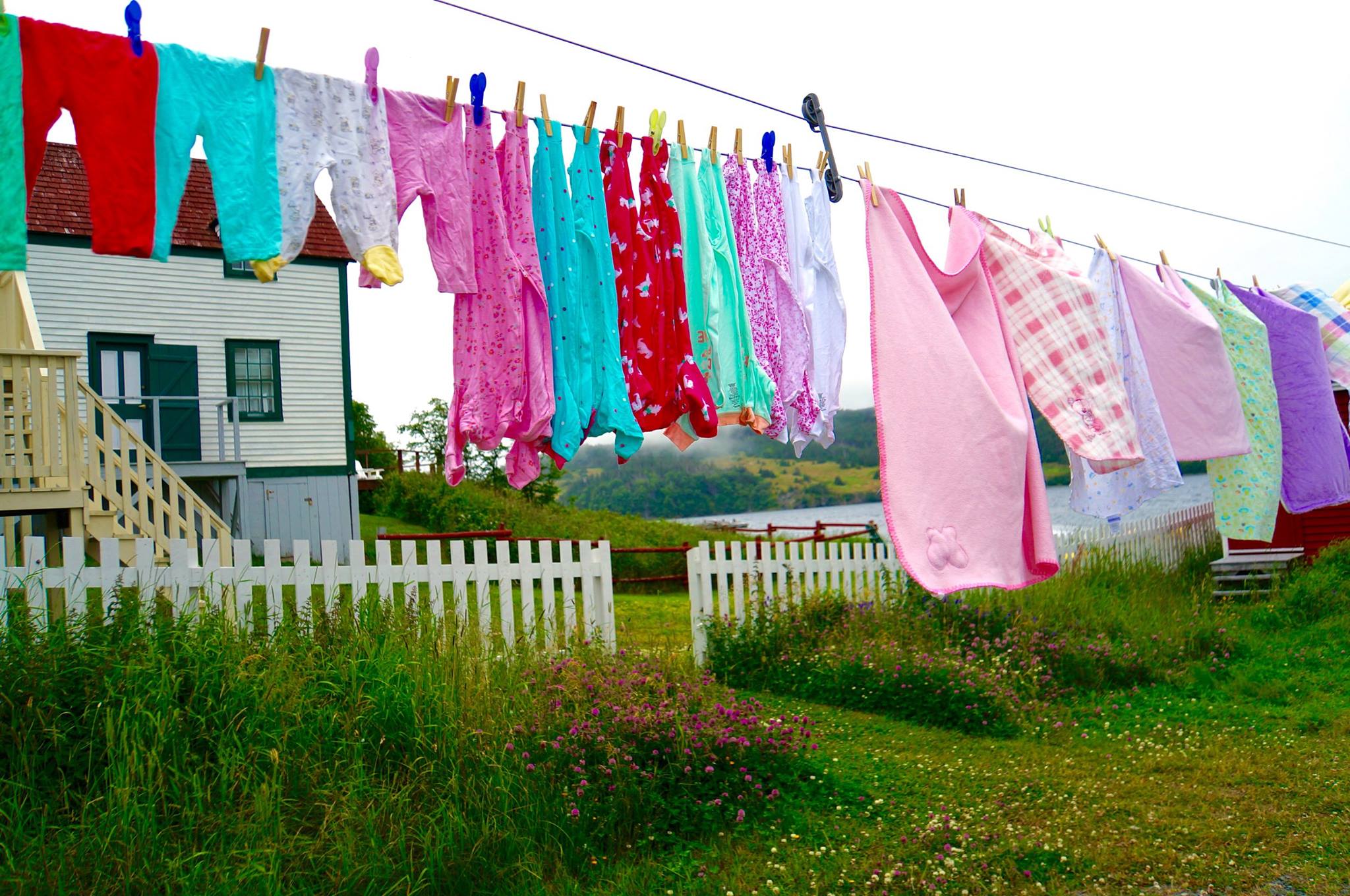 Despite living with modern amenities many residents prefer drying their laundry on the line.
GUN HILL TRAIL
Gun Hill Trail can be walked during any season. Late August and September offer of delicious berries and then their leaves turn a fiery red.  Walk along the water, through the woods or stand at the top of the world.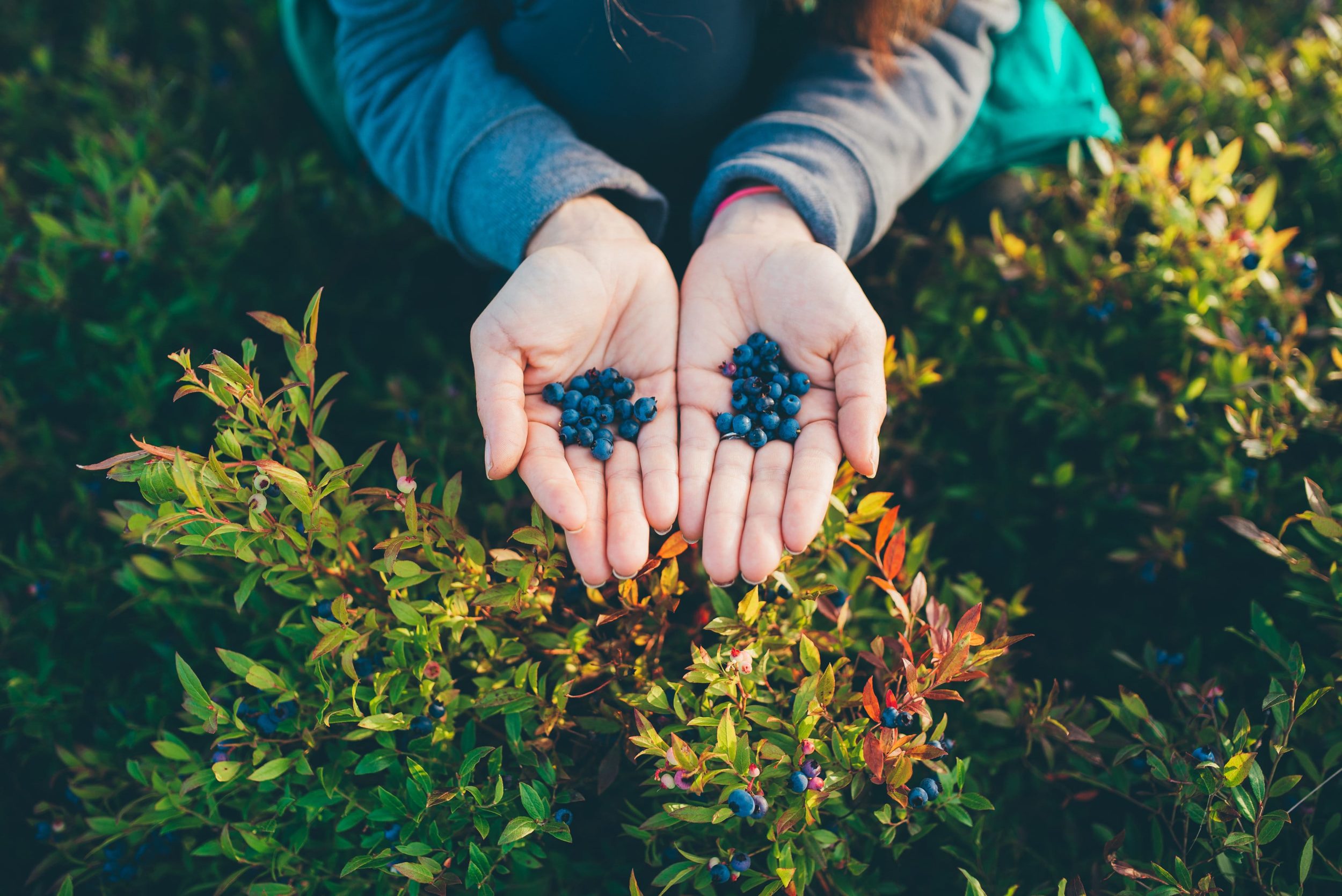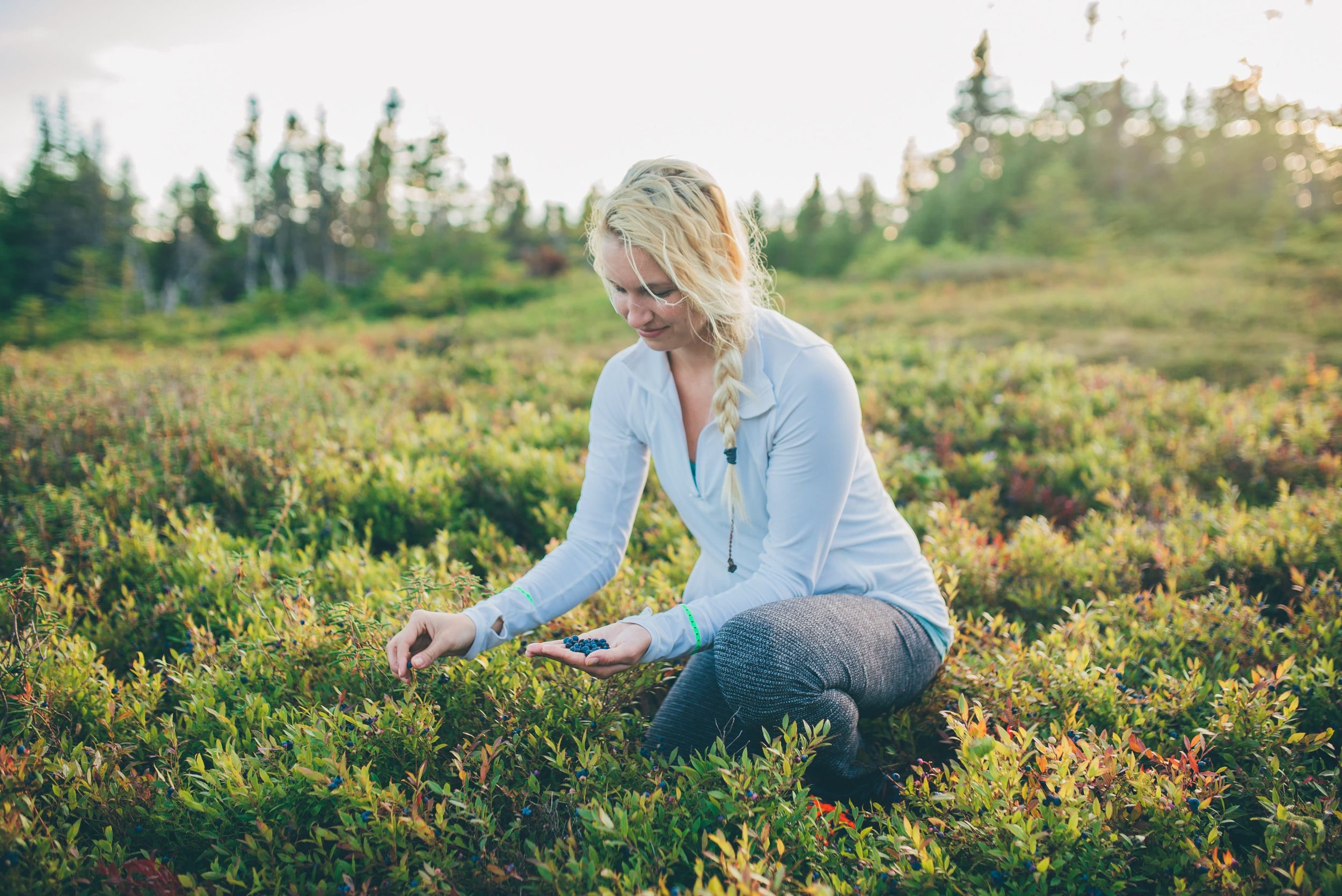 A fine spot for berry picking during late August and September.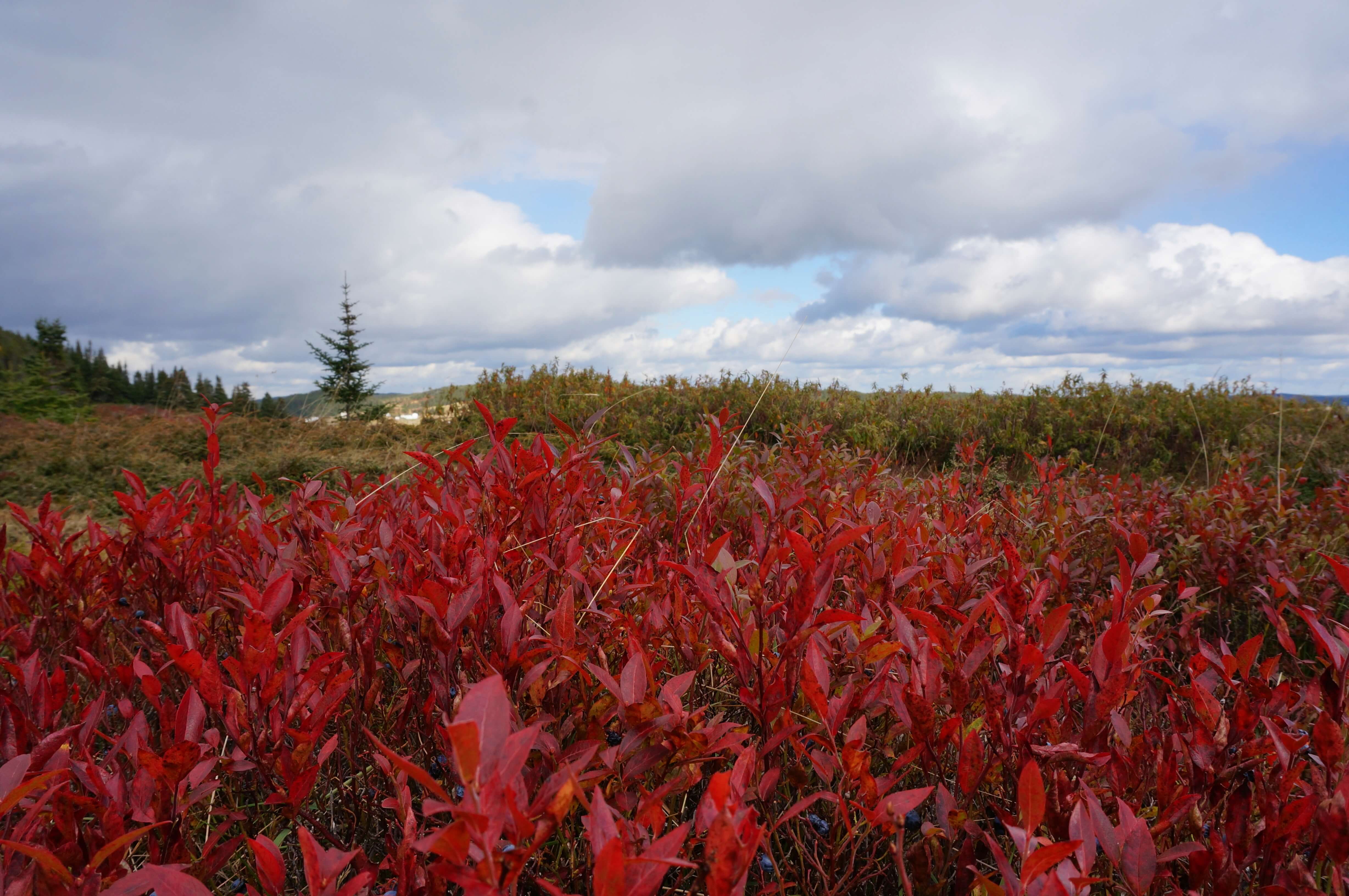 October Colours on the trail.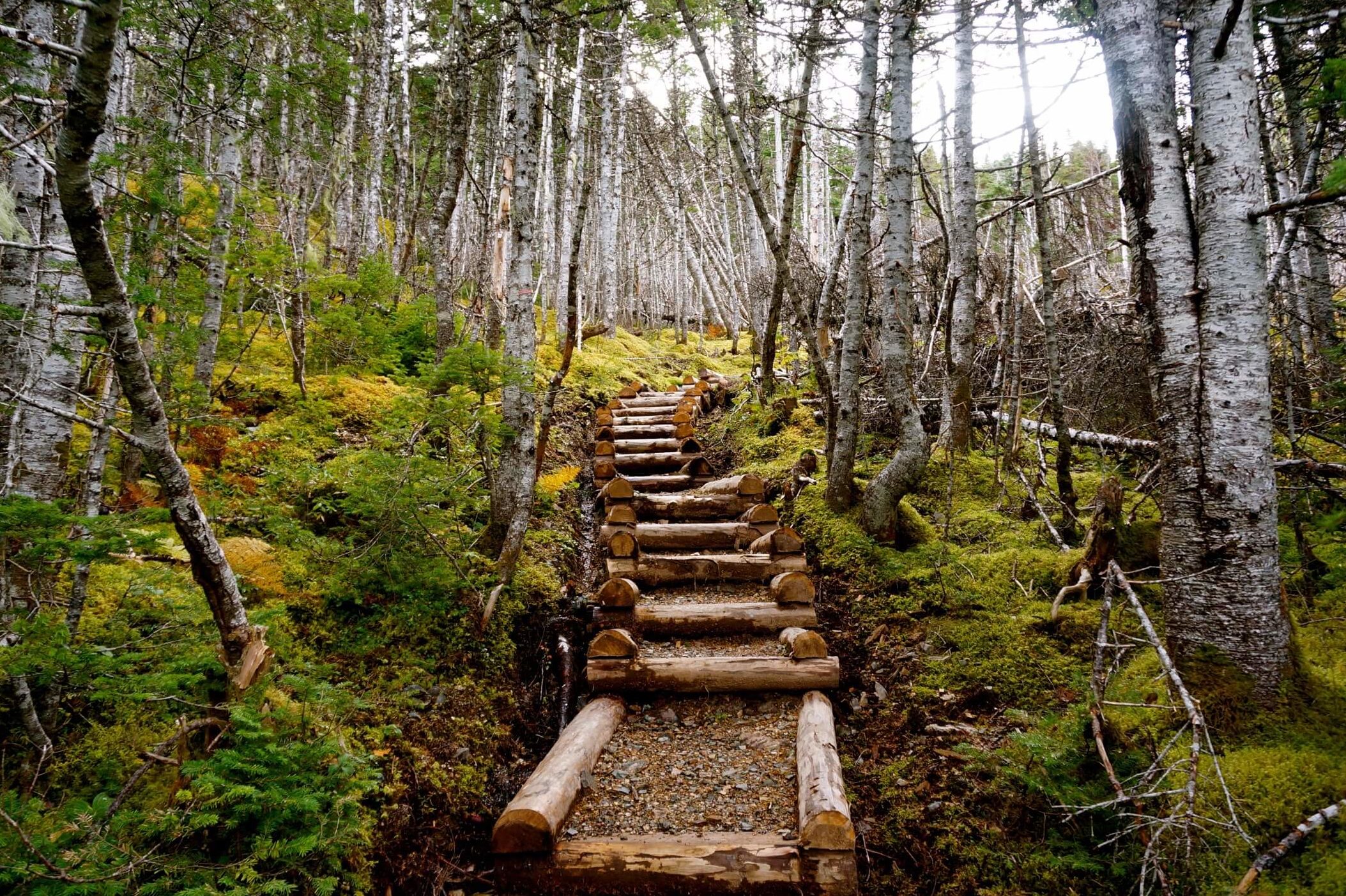 Escape everything and walk through the woods.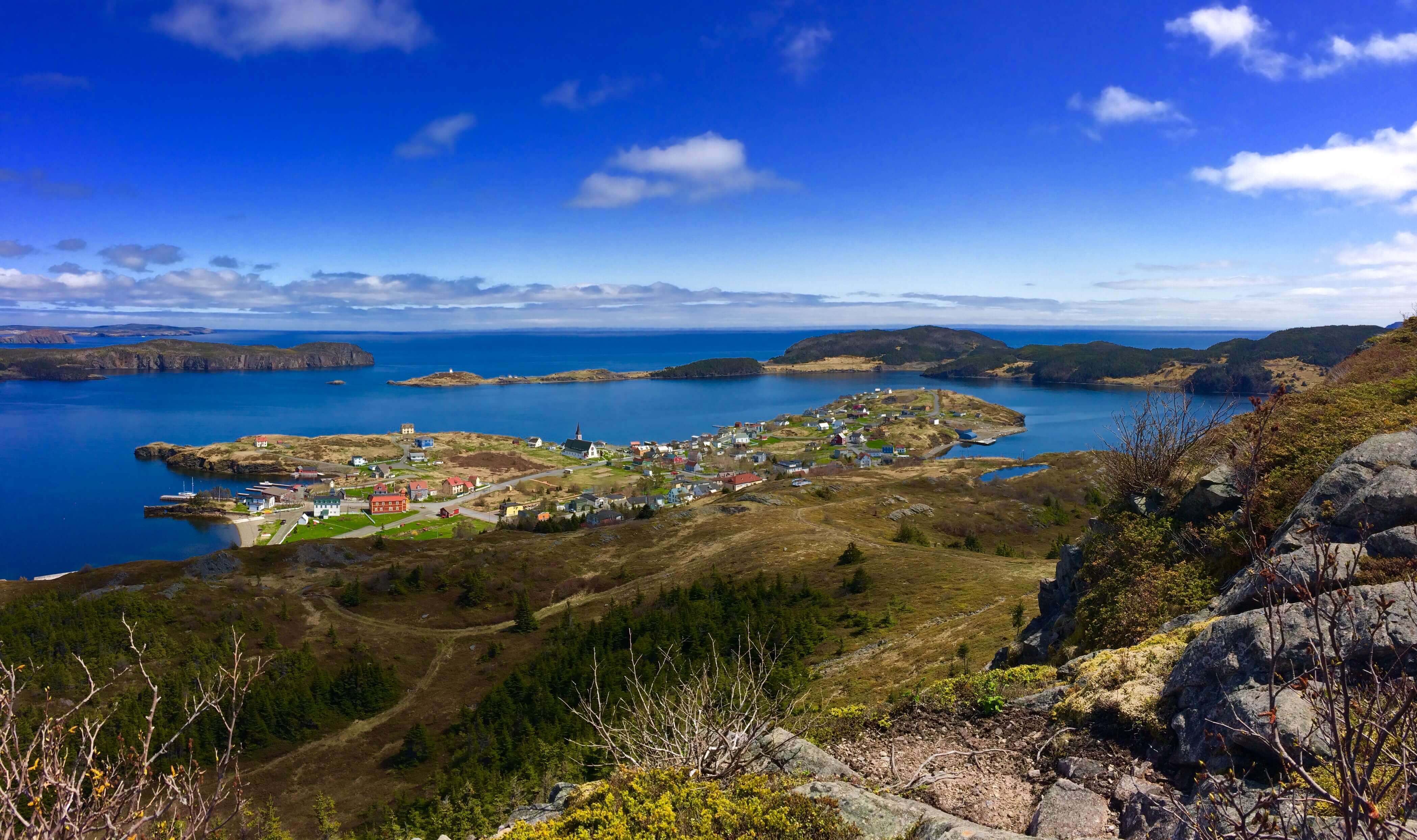 Reward yourself with a stunning view from the top.
LET IT SNOW
We are not open November through April, but why not let you enjoy the pictures?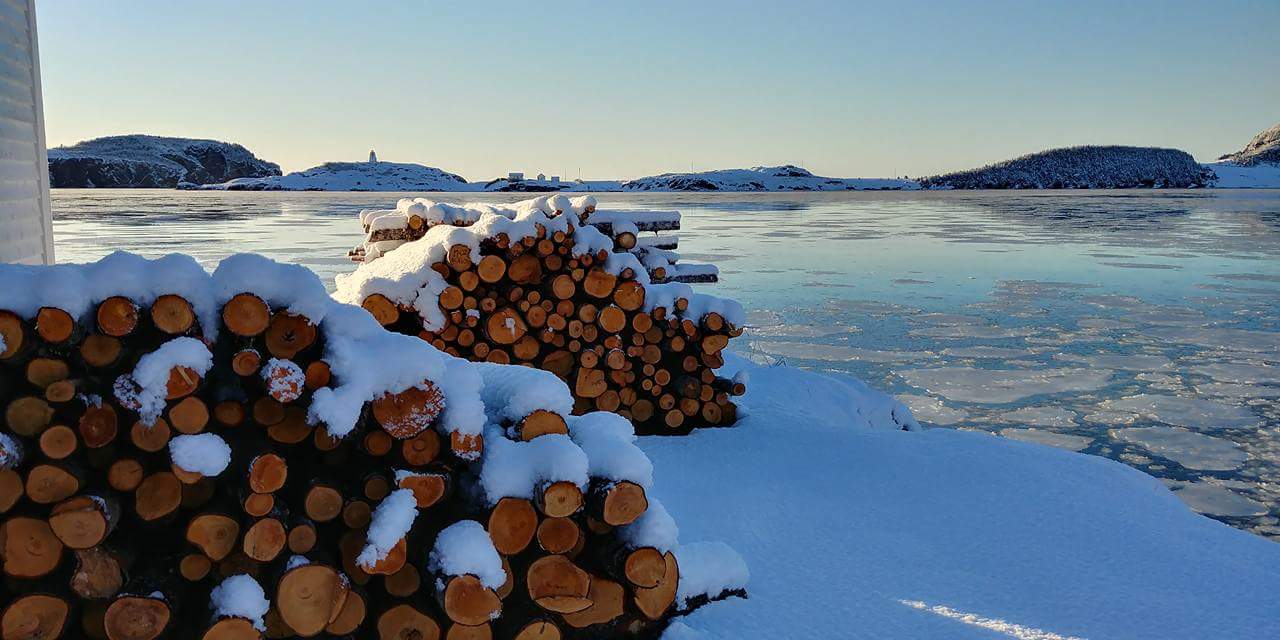 A woodpile sits in front of Trinity Harbour.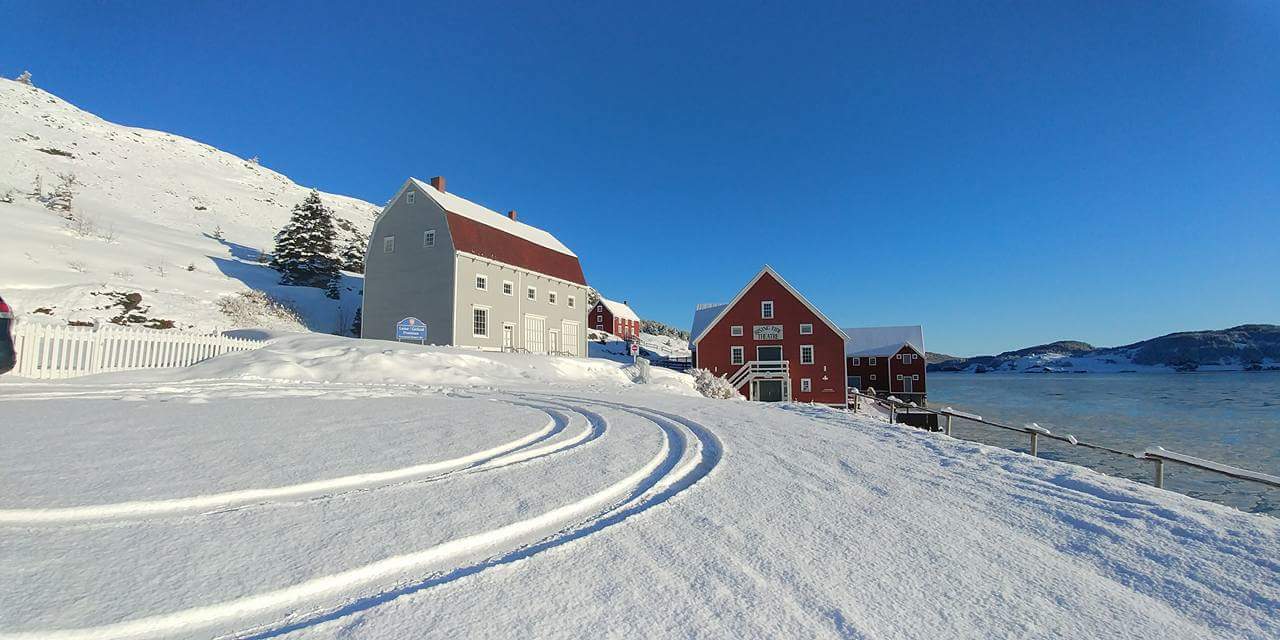 Ryan Shop, Rising Tide Theatre and the Cooperage.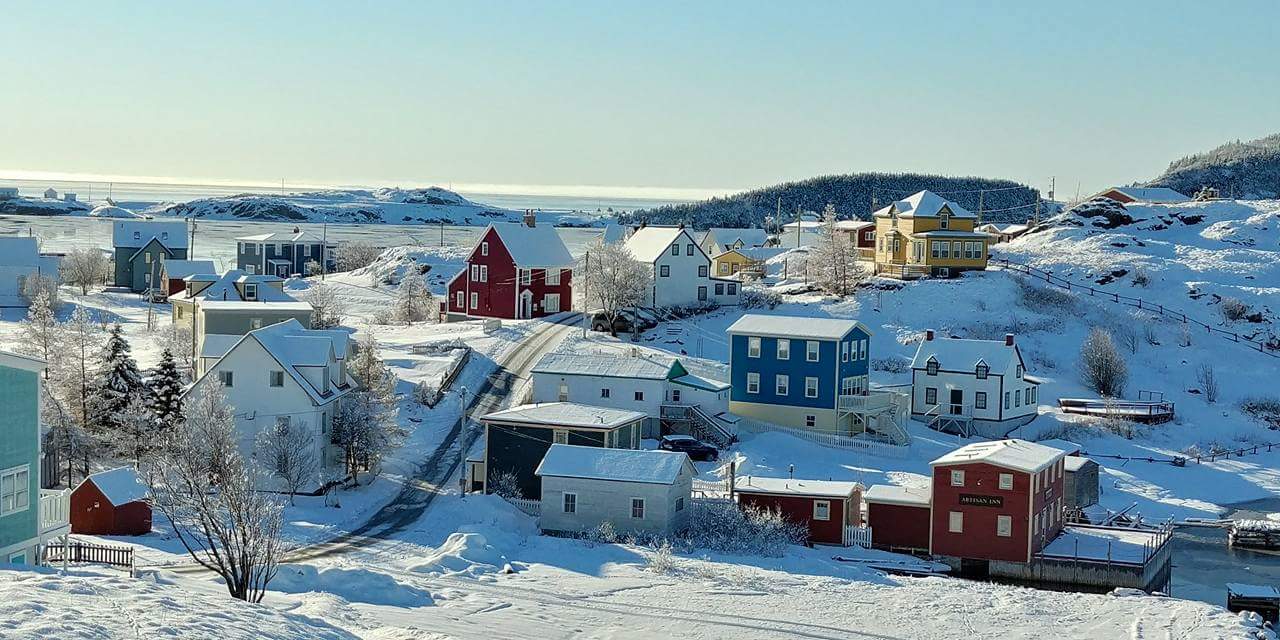 Artisan Inn after a snowstorm.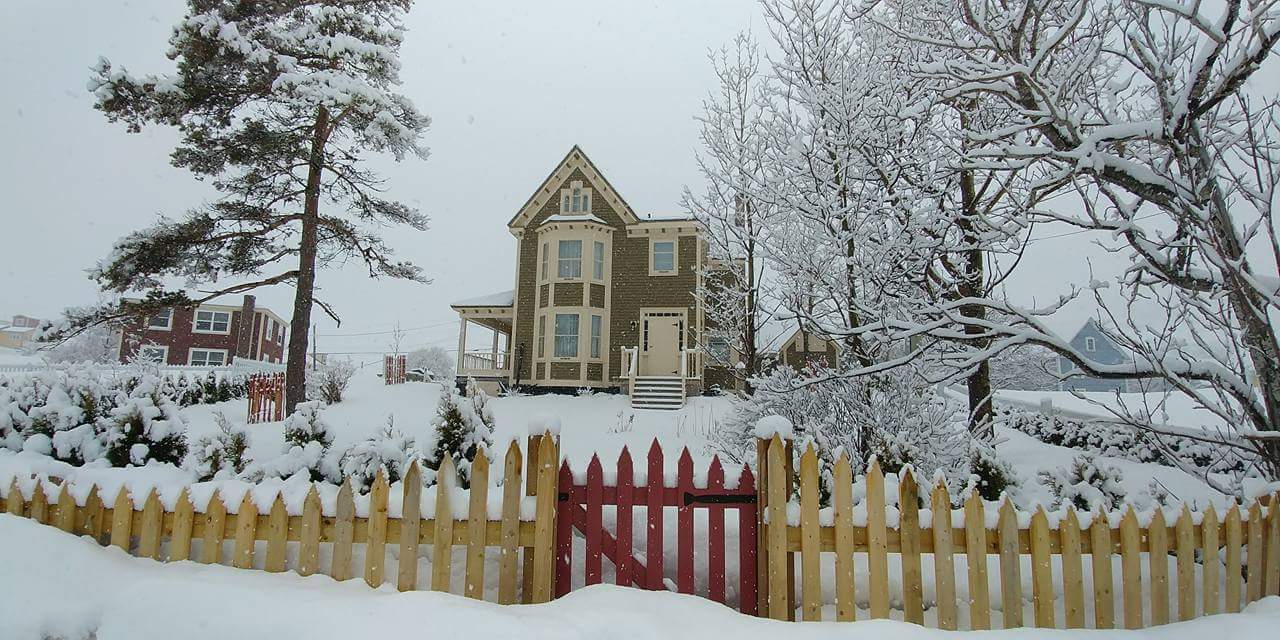 Trinity Architecture pops in the Winter weather.
Photo Credits:
Photos featured on this page were taken by Mark Colbert, Sara Monika and Marieke Gow.  If someone wishes to download one of these photos for use on a website, blog, other social media or print materials they must first contact Marieke Gow mgow@trinityvacations.com to seek permission.