DINING
TWINE LOFT FINE DINING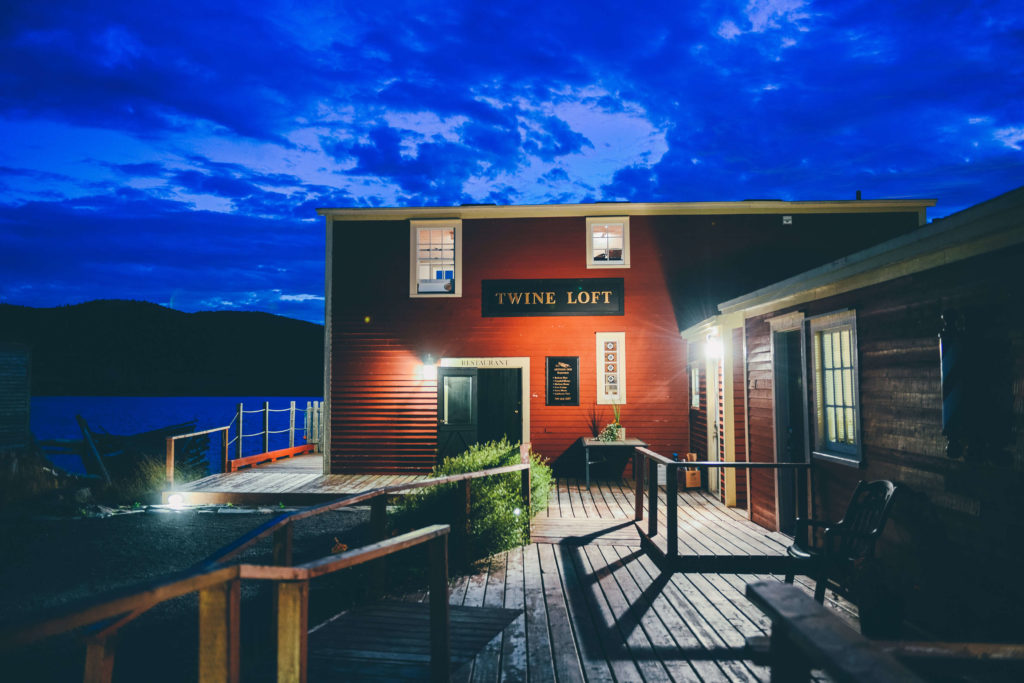 2020: The Twine Loft will be open Wednesdays-Sundays this fall. Serving at 6pm Wed & Thursday-Sunday and 7pm on Friday.  Should enough people request a particular Monday or Tuesday we may open.   Dinners may come early for drinks on the waterside deck or at their table prior to dinner commencing.
Potential hours in 2021: Clients enjoy a table d'hôte menu prepared before their eyes by local cooks in the open concept kitchen. The menu changes on a daily basis, so it is best to call ahead.  Diners will often be offered a choice between two main courses.  A pre-theatre seating begins at 5:30pm every night and the evening sitting at 7:45pm.  Reservations are recommended. During May and October one sitting is offered at 7pm.
The Twine Loft is recommended by "Where to Eat in Canada 2016-2017"  and is #1 of 5 Restaurants in Trinity on Tripadvisor.  Most guests of the Artisan Inn book their tables when reserving their accommodations, sometimes a year in advance of their arrival.  If you would like the Twine Loft to be part of your Trinity experience, we recommend you make your reservation as soon as possible.  A reservation request form is available in our booking section.   
LEARN MORE ABOUT THE RESTAURANT AND MENUS
In the Press
Simple Bites Blog: Family Travel in Newfoundland Canada
Sara Monika: Top 5 Things to Do in Newfoundland
Katie Goldie: The Wild Newfoundland and Labrador
Alex in Wonderland: A Newfoundland Baycation in Trinity
TRINITY MERCANTILE COFFEE SHOP
A great place to stop for a well-made soup and sandwich.  The Mercantile roasts its own coffee in-house and even smokes its own salmon in-house.  The Mercantile is mostly open 8am-4pm, however, during the height of the summer months, they sometimes extend their hours.
SWEET ROCK ICECREAM
Head up to Hog's Nose for great artisan ice cream and a fantastic view of Trinity.  Sorbet is available for those who cannot have lactose.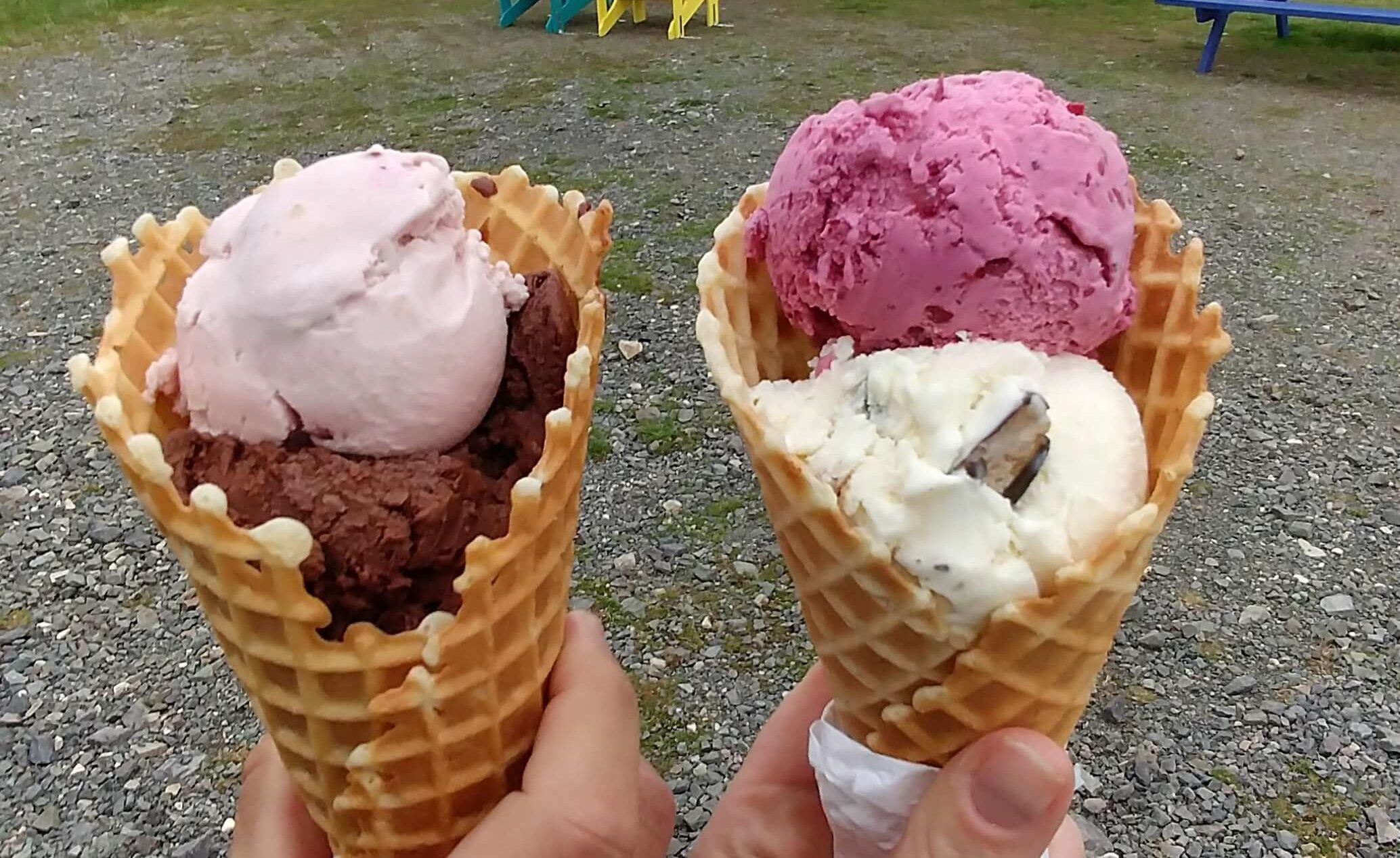 THE DOCK MARINA
The Dock Marina serves up typical family-friendly fare including fish and chips, burgers, pasta and so on. Take out is also an option you may wish to avail of if you are staying in one of our vacation homes.
SKIPPER BOB'S
Skipper Bobs offers a small dining room open for breakfast and lunch with some typical home cooking comfort food like moose bolognese or fish cakes.
SOPHIA'S
Located in the Eriksen Premises, Sophia's is open for lunch and evening meal service with a similar menu selection to the Dock Marina.
WHERE TO DRINK IN TRINITY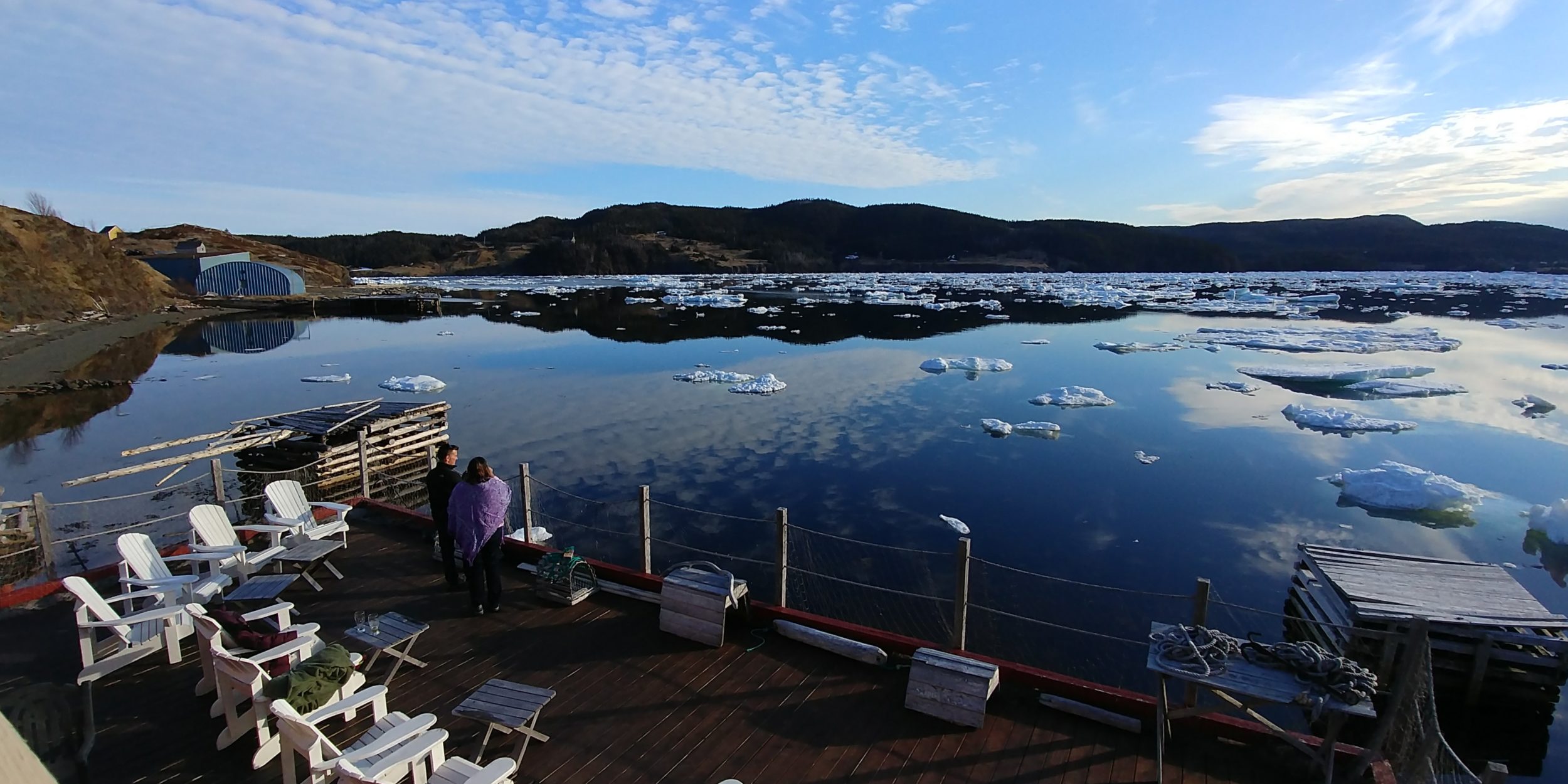 THE TWINE LOFT
The Twine Loft is the main building and dining room for the Artisan Inn, built directly over the water.  While the Twine Loft is not a bar, a Happy Hour service is available to the public from 3-5pm daily.  Guest can choose between drinking on the waterside deck during nicer days (blankets are available for chillier one's) or in the upstairs loft above the dining room.  During Happy Hour special pricing is offered on many of our drinks including wines by the glass, locally made beers and mixed drinks.