Planning A Fall Trip?
The fall is a beautiful time to visit Trinity and the Bonavista Peninsula, but sometimes it can be unclear as to what is open.  There are still plenty of activities and dining options in  Trinity and the communities of Trinity Bight for our guests to enjoy.
What is Trinity Bight you ask?
Trinity Bight is a large area of the Northwestern portion of Trinity Bay, Newfoundland and Labrador, Canada. The bight contains the communities of New Bonaventure, Old Bonaventure, Trouty, Dunfield, Goose Cove, Trinity, Lockston, Trinity East, Port Rexton, Champney's Arm, Champney's West, Champney's East, and English Harbour.   The Bight is just south of Port Union, Elliston & Bonavista.  While this list does not include operating hours for businesses outside of Trinity Bight, our team will help you at check-in understand what will be available to you in those areas should you explore beyond The Bight.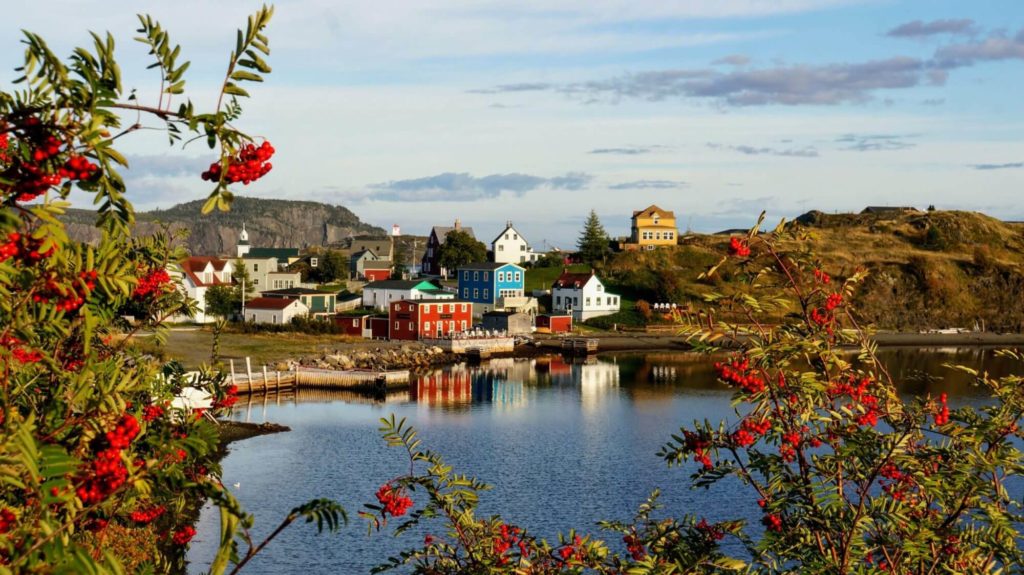 CLICK THE LINKS BELOW FOR
PRINTABLE SEPTEMBER GUIDES
NOTE: These guides were created with information provided to us by various business owners.  Some may decide to change their operating dates and hours based on volume of guests or staffing. We always encourage individuals to make reservations when possible and to double check that the information remains correct.  Should any business in the Trinity Bight Area wish to contact us with information about their hours or to be added to or removed from the list, please reach out via email.
Includes operating dates and times for:
Twine Loft (open until October 15th 2023) , Dock Marina, The Galley, Fisher's Loft, Brightside Bistro, Port Rexton Brewery, Oh My Cheeses, Trinity Cabins, Two Whales Coffee Shop, Aunt Sarah's Chocolates,
Includes operating dates and times for:
Twine Loft, Eriksen Premises, Aunt Sarah's Chocolate, Lester Garland Building, Trinity Crafts, Two Whales Coffee Shop, Port Rexton Brewery, Shoreline Treasures, Sea of Whales.
Note all shops or businesses with shopping sections with the exception of Eriksen Premises are expected to be operating in October to some capacity. More details to come
Includes operating dates and times for: 
The Harbour Side Cafe, Union House Arts, Home from the Sea, Barbera Houston Art Studio, Ryan Premises, Mock Begger Plantation, Matthew Legacy Centre, East Coast Glow, Artistry on Church, Kind Seas Jewlery, Ragged Rock, Bicycle Picnics, Quintal Cafe
Special Events
Trinity: Fort to Forge 10km race – September 23, 2023
Quintessential Vocal Ensemble  Performance in Trinity October, 1st 3pm 2023
Trinity Fall Shopping Festival: October 13-15th 2023
(Various shops will open and offer special end of season savings)