UPPER & LOWER GUN HILL TRAIL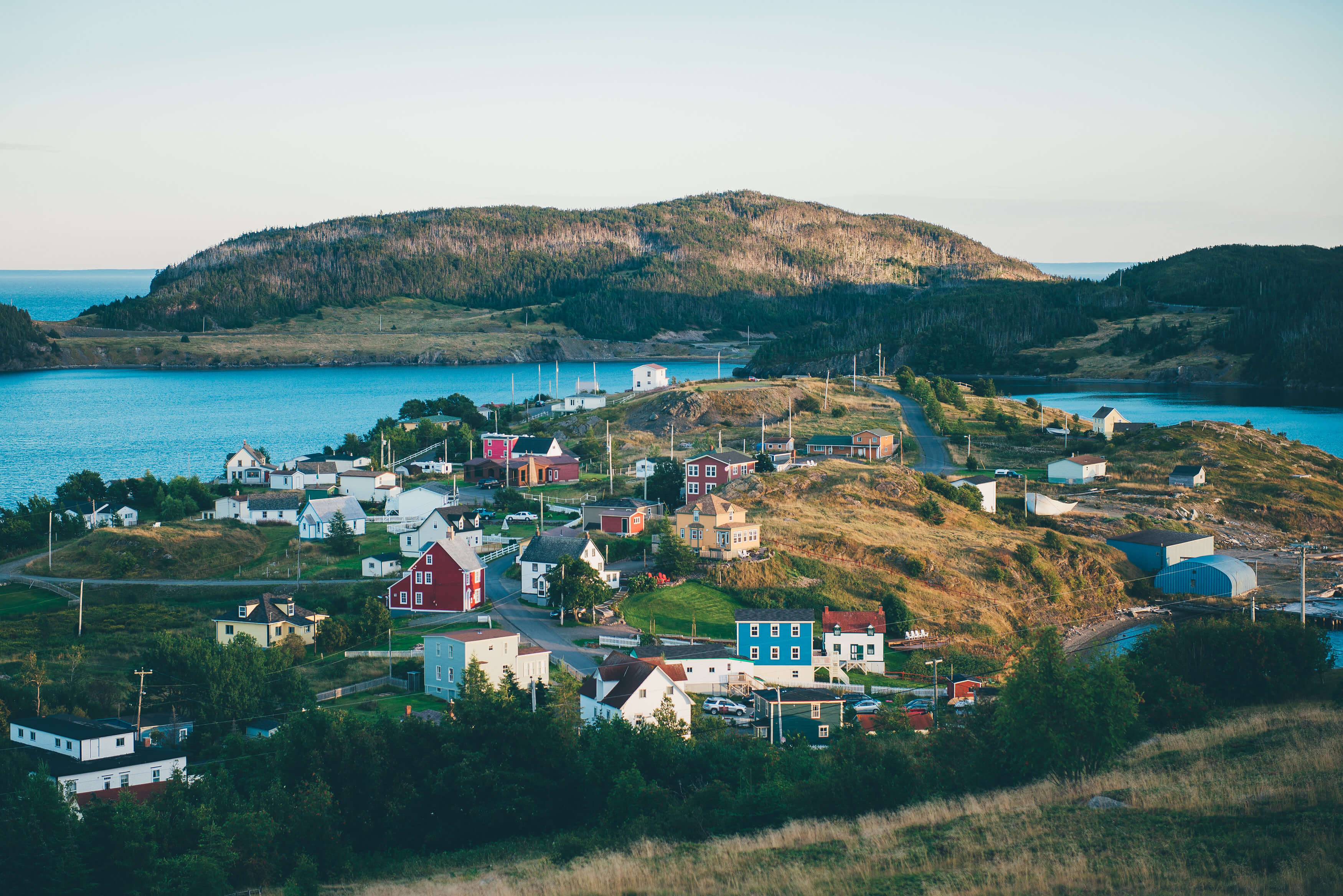 Easy (very top can be difficult)
2km Lower Gun Hill Trail (loop)
1km Upper Gun Hill Trail
1-2 Hours to complete both trails
The Experience:
Gun Hill, formerly known as Ryder's Hill is located at the base of Trinity.  The upper trail leads straight to the top of the hill for a fantastic 360 degree view of the entire area and offers a great vantage point for picture taking.  Halfway up the trail hikers will find the cannons that once protected Trinity from attacks during the wars between the French and the English. A photo of Trinity taken in 1910 is on display that allows visitors to see what ways the town has and has not changed over that past 100 years. The best time to take this hike is late afternoon. The town looks spectacular during the golden hour when the sun lowers over Fisher Cove. The walk takes approximately 20 to 30 minutes to get to the top and slightly less time to get down. This is also a great spot to watch the sunrise because the entire trail provides an unobstructed view towards the East.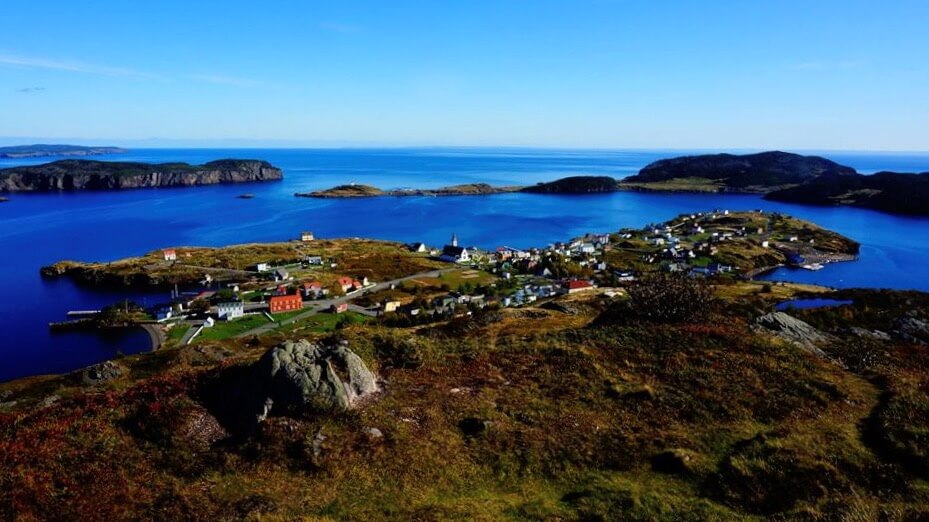 The Lower Trail (a loop) can be started behind the Eastern Health Clinic or Rising Tide Theatre and helps you to feel as though you could be in the middle of nowhere.  Parts of the trail are completely inland while other parts hug Trinity Harbour.  Walkers may also decide to take a side path to Tavener's Point, lined with beaches on either side.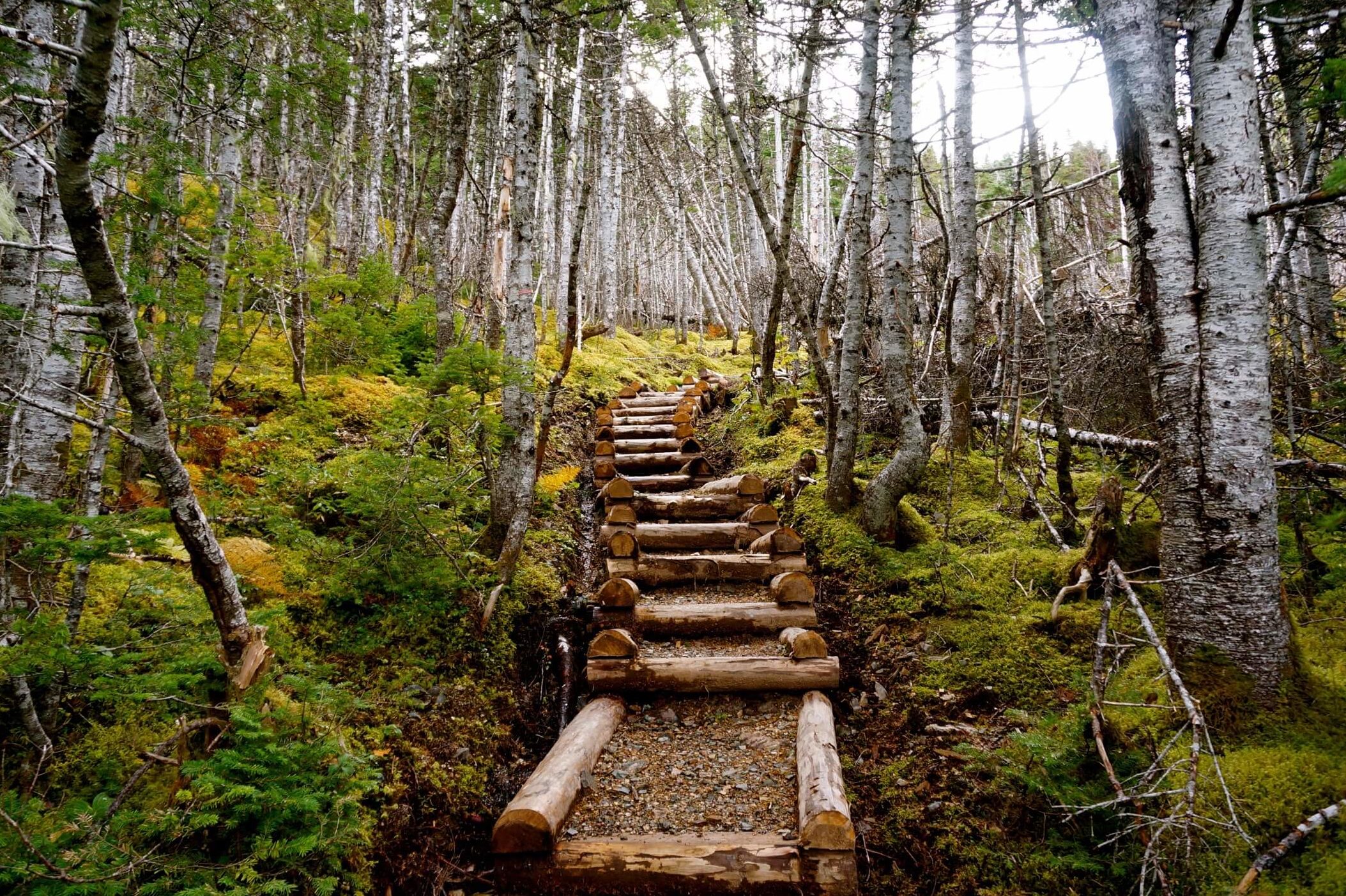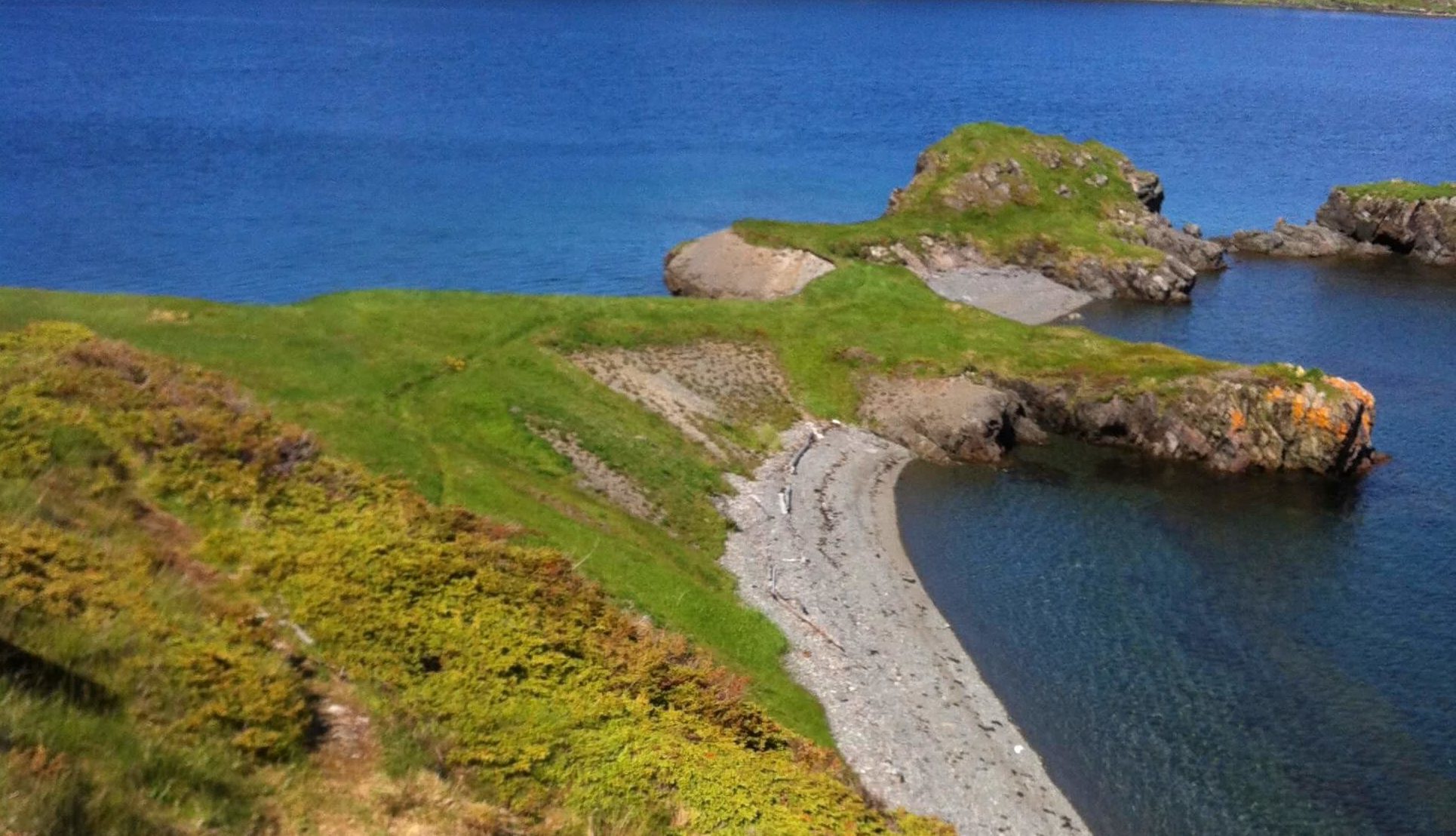 During the summer, the trails are coloured with white purple pink and blue lupins and during the fall one can spend many peaceful hours picking wild flavorful blueberries from the hill's many patches.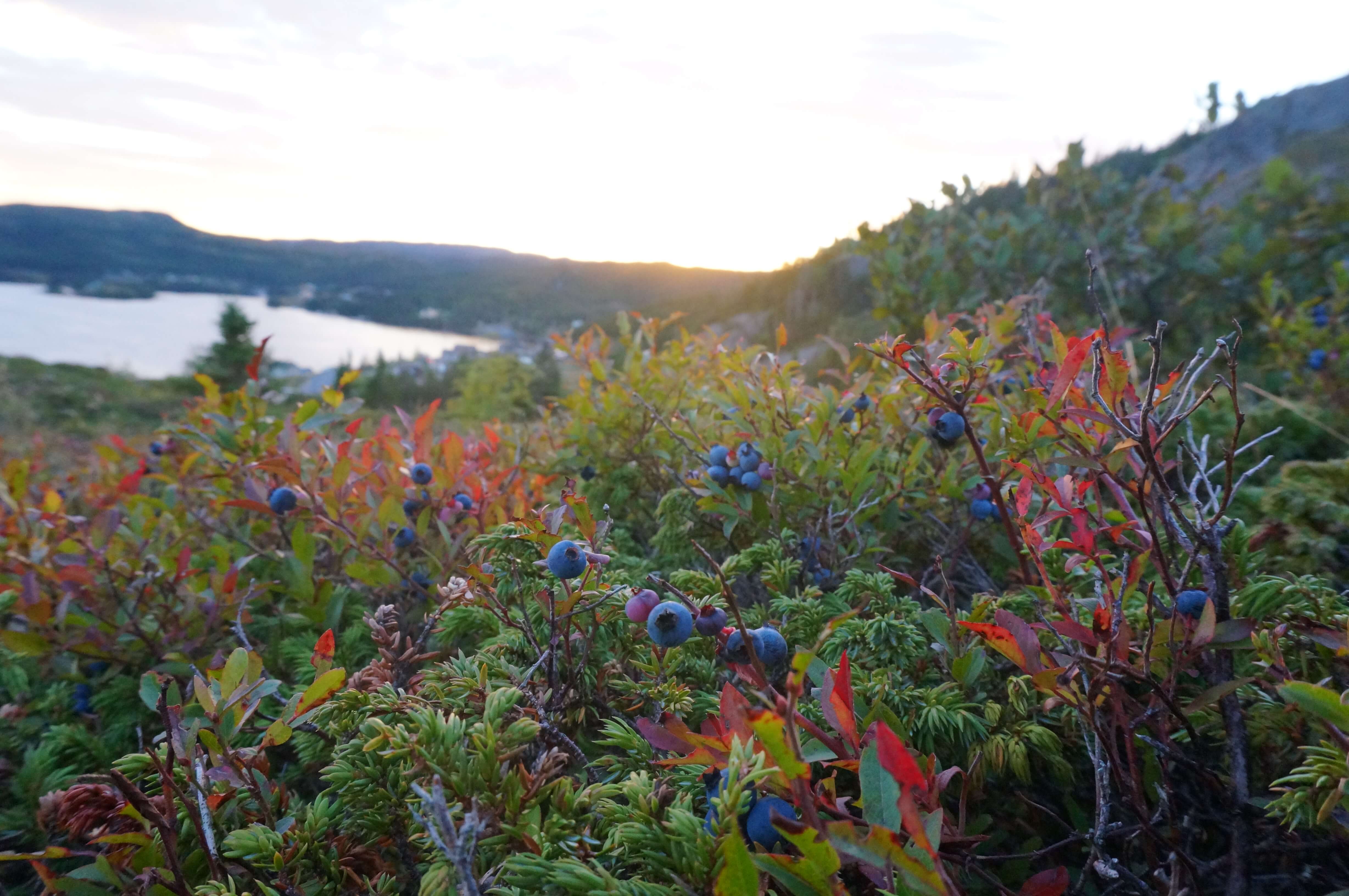 Directions from the Artisan Inn's Twine Loft: Turn Left when leaving the Twine Loft and walk to the Royal Bank. This is a 2-minute walk.  The path is marked and begins behind the bank.  A large map of the trail (both upper and lower) is located in the town parking lot by the Rising Tide Theatre.  
Additional Links
Gun Hill Trail on Hike Discovery Site & Map Link
In the Press: Four great hill hikes in Eastern Newfoundland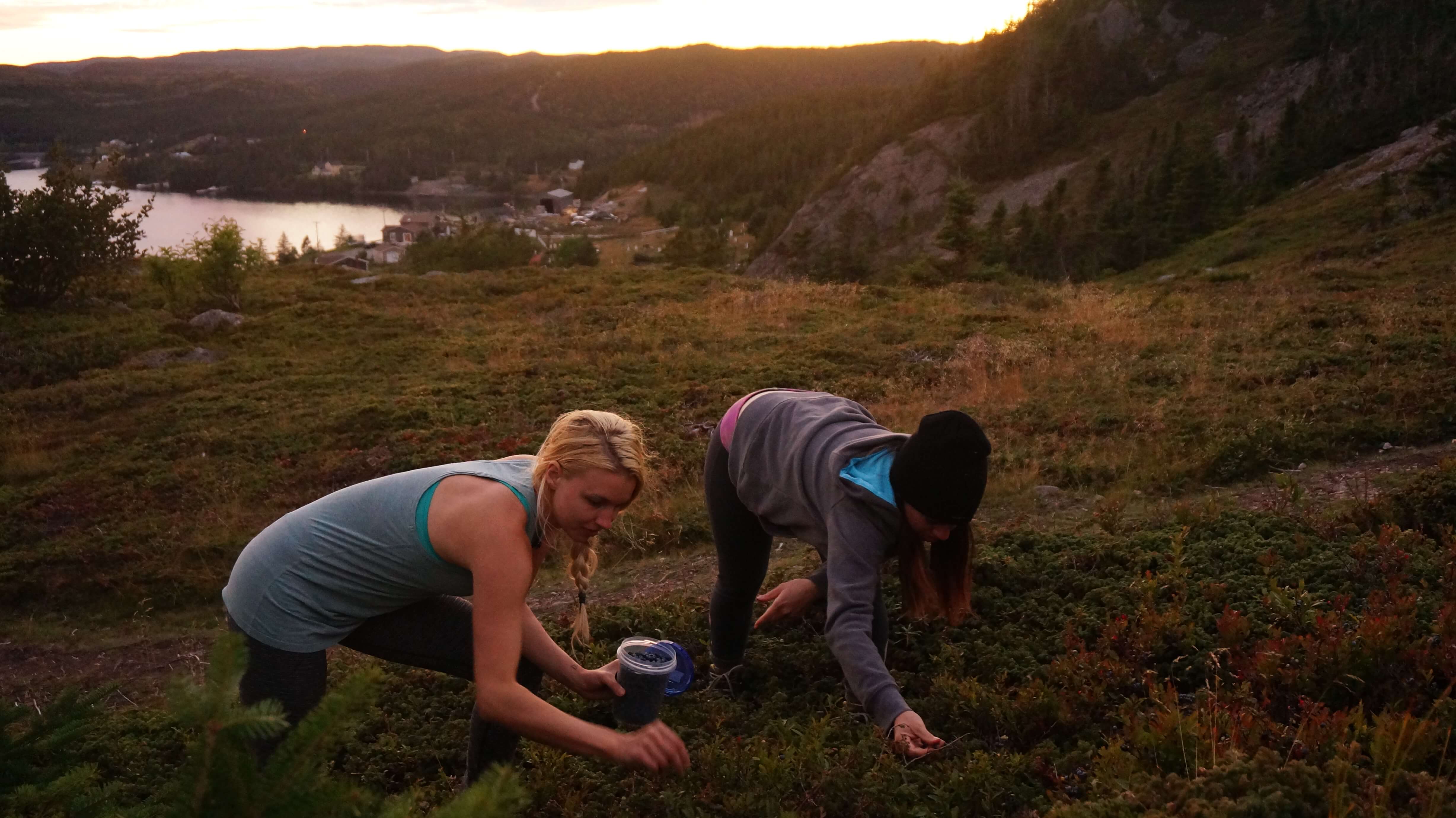 CLICK HERE FOR OTHER HIKING TRAILS ON THE BONAVISTA PENINSULA