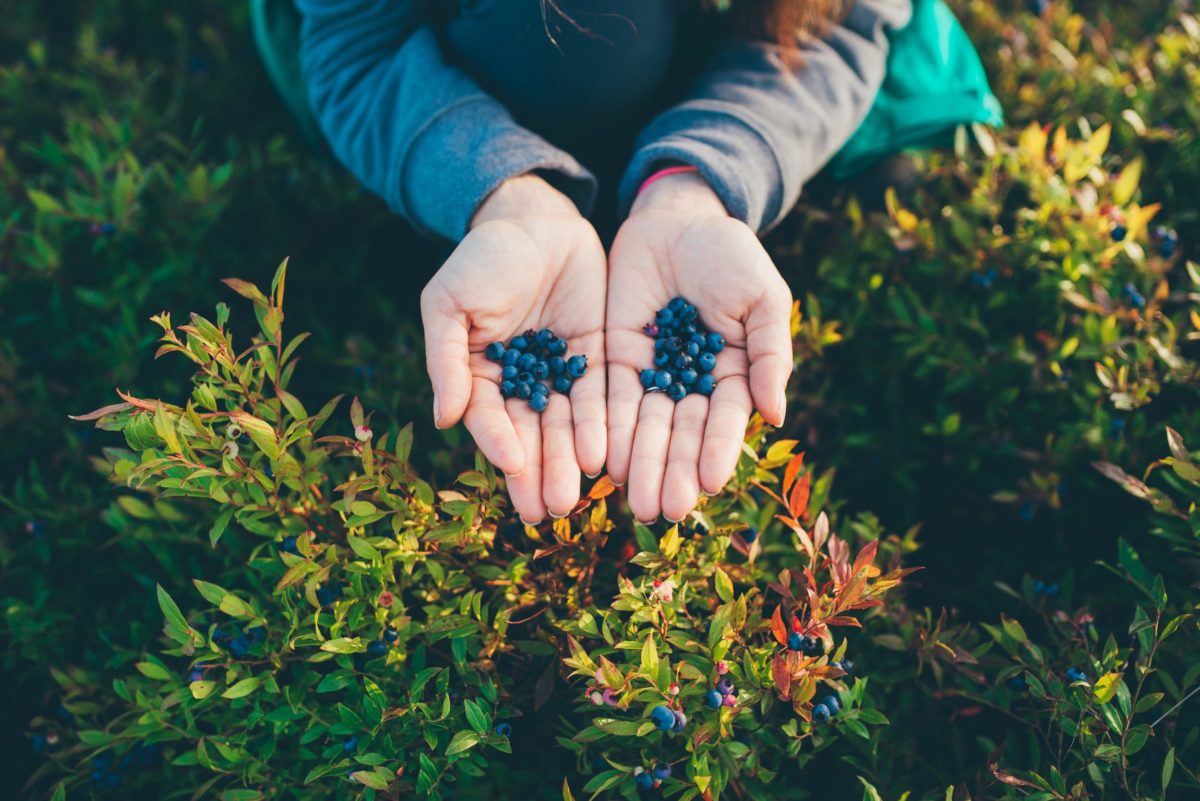 Why visit Newfoundland during the Fall?
We'll be honest, it's unlikely you'll spot an iceberg on a fall visit and humpback whales may not be as numerous should you decide to visit Newfoundland during the months of September and October.  These iconic giants certainly make Newfoundland special, but they are not what makes Newfoundland unique.  That would be the Newfoundlanders themselves and the dramatic landscape we call home. We can guarantee that Newfoundland charm, hospitality and countless accents are always in full force no matter what time of the year you visit.  Fall offers an added bonus of berries, ripe for the picking, stunning sunsets and world-class trails shared with fewer people.
Use this guide to better plan your Fall trip to Trinity, Newfoundland and the Bonavista Peninsula.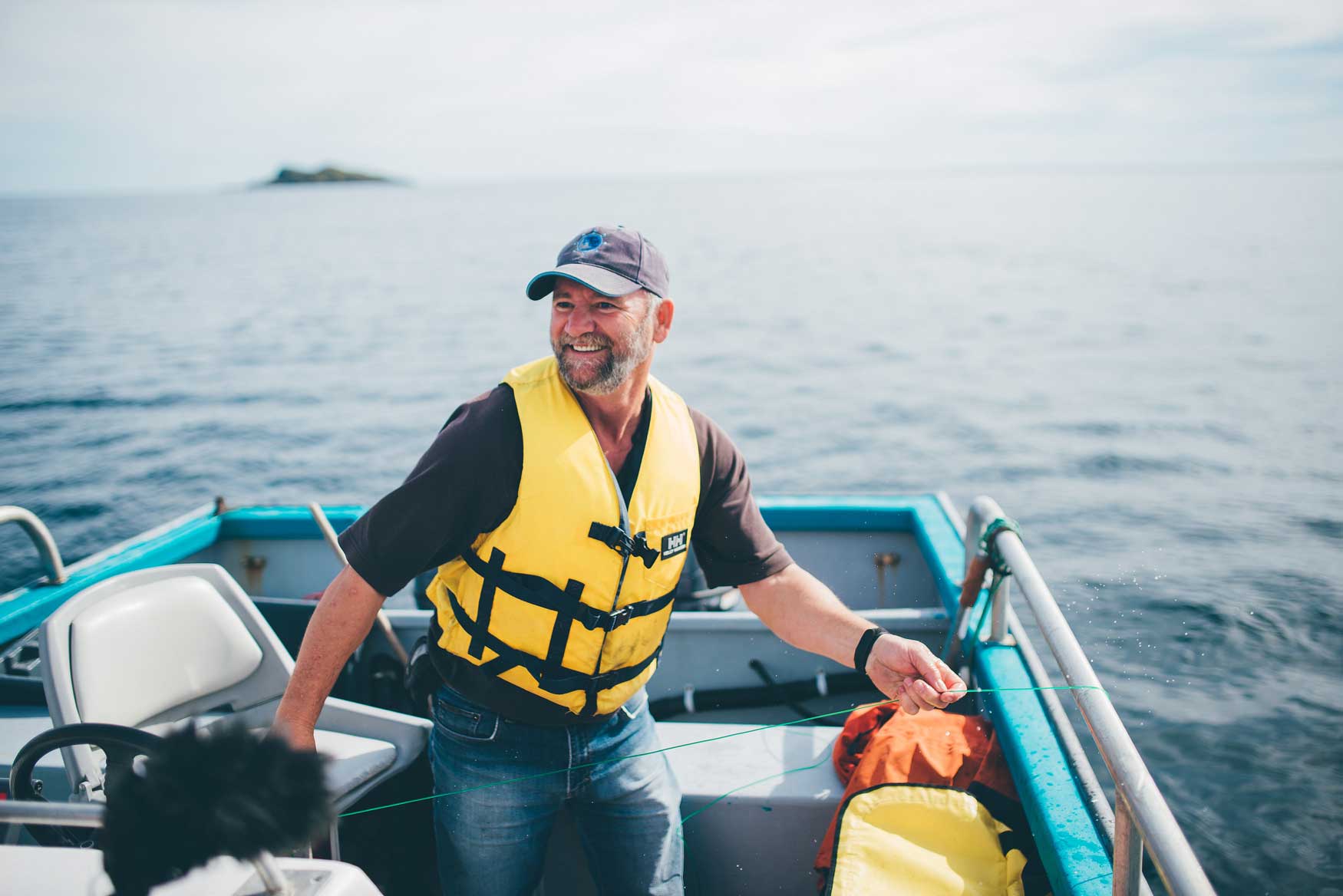 ACTIVITIES IN SEPTEMBER
With the exception of the two activities in the below section, the majority of activities, shops and restaurants continue operating as they did in July and August.
We suggest you use our EXPLORE TRINITY and the other sections of BONAVISTA PENINSULA ACTIVITIES to plan your trip for this time.
Closures after Labour Day Weekend
Rising Tide Theatre finishes both Dinner Theatre and the Trinity Pageant performances on Labour Day Weekend, however, continues with evening performances through the first half of September.
FALL FESTIVALS AND EVENTS
BonRexton Granfondo (cycling event) – September 10th 2022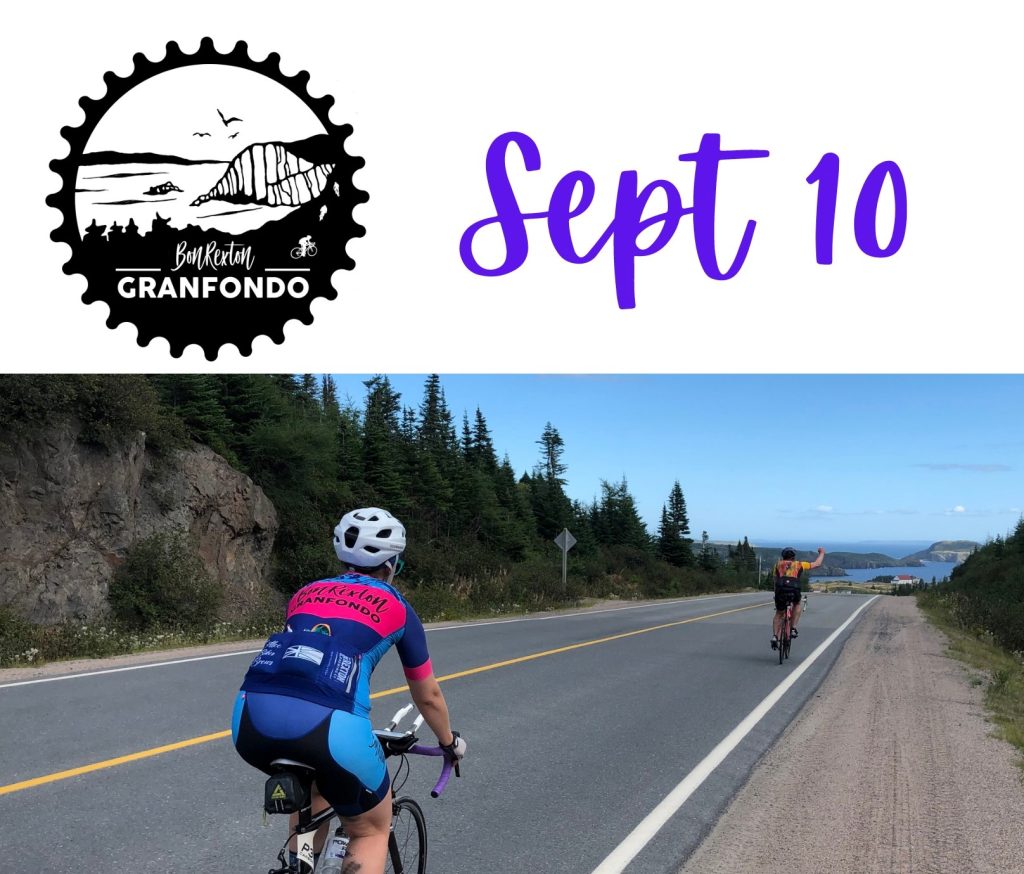 The BonRexton Granfondo is a celebration of Newfoundland and Labrador's unique culture, cuisine and topography.
With roads hugging rugged coastlines throughout one hundred and thirty beautiful kilometres, BonRexton Granfondo riders will roll through small communities which boast hundreds of years steeped in seafaring history as well as modern cultural innovations. Riders pass towns revitalized by breweries, coffee shops, artist studios and world-class tourism amenities.
This ride is fully supported, with a roveing mechanic and multiple first aid patrolling the course throughout the day. Riders will finish off at the school for a reception, followed later on by drinks at the Brewery.
Visit the BonRexton GrandFondo website for details on the race and registration.
Trinity's Fort to Forge 10km Run – September 24th 2022
If you travel to race, September is the perfect time to visit Trinity, which hosts a 10km & 5km coastal run (or walk for those who prefer) from the Fort Point Lighthouse to the Green Family Forge.  The money raised from registration is usually split between two organizations.  In  2022 YAC (Young Adults with Cancer) and the Trinity Fire Department will be the recipients of the funds raised.  Register for Fort to Forge.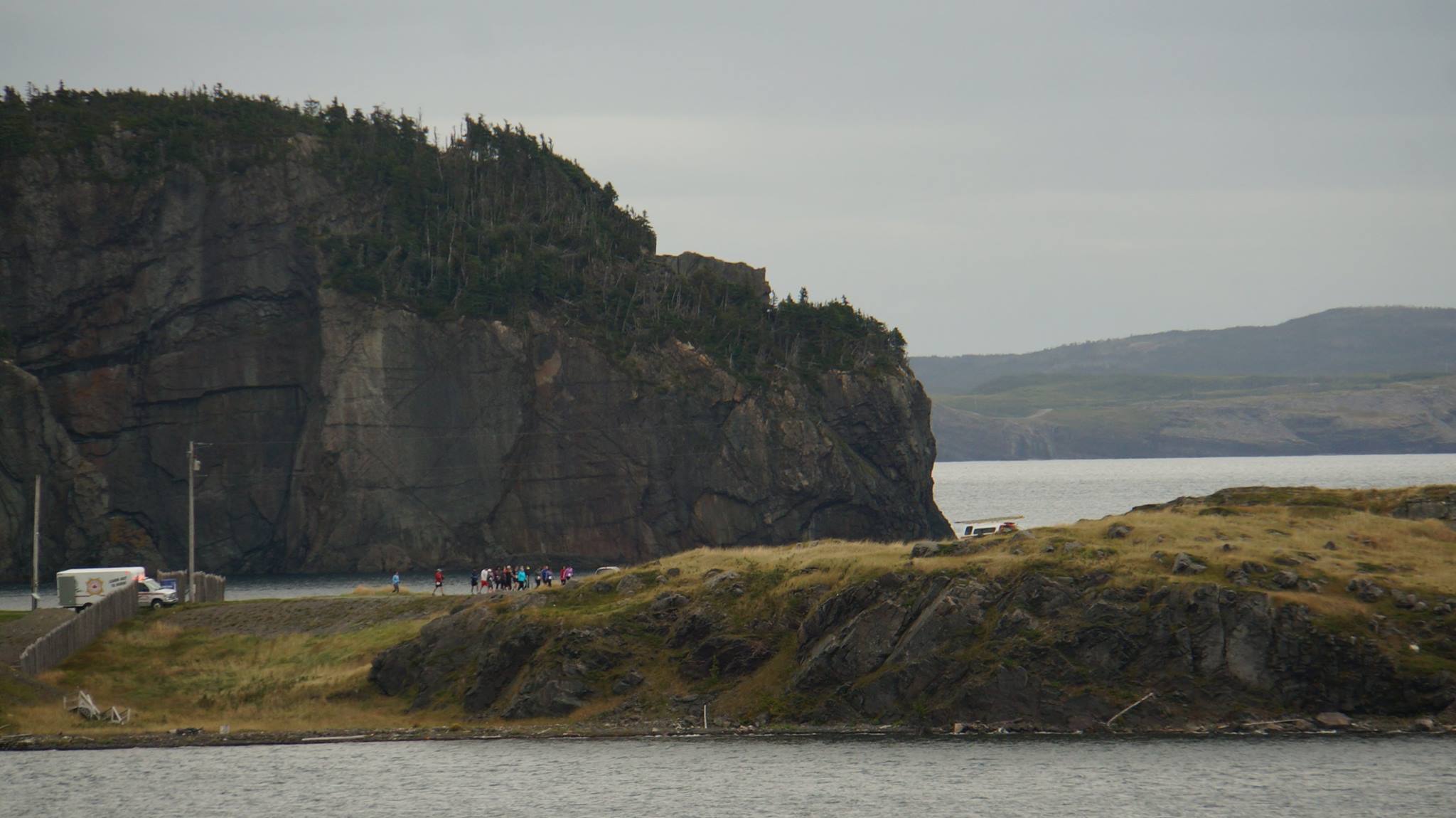 Roots Rants and Roars Food Festival September 16th & 17 2022
This 2-day culinary festival takes place in Elliston and has been ranked amongst the top food festivals in Canada, so book your tickets and accommodations early. The festival is comprised of 3 events.
Cod Wars
This event, hosted on Friday evening, challenges Newfoundland Chefs to create an inspiring dish from the Newfoundland staple of Cod Fish.  Festival-goers vote on their favourite dish, which they sample while being entertained by some of Newfoundland's best bands.
The Food Hike
Some of Canada's Top Chefs fly to Newfoundland to participate in this daytime event.  Participants walk along sandy beaches, rocky cliffs and quaint root cellars, stopping every half kilometre to be served Newfoundland inspired dishes by one of these top chefs.   Each chef is usually accompanied by a Newfoundland musician to provide a soundtrack to the moment.
The Feast
Canadian and Newfoundland Chefs team up to create a multi-course meal (usually 7 courses or so) on the final night of the festival.  Harvest style tables and plating bring festival-goers, both friends and strangers, together to share in a special evening.
Visit their website to purchase passes
TRINITY FALL FESTIVAL
October 1st & 2nd 2022
The Trinity Fall Festival offer great deals at the local shops as they prepare to close for the season later in October.  Other planned events for the festival TBA.
Details will be posted on www.trinityanchor.ca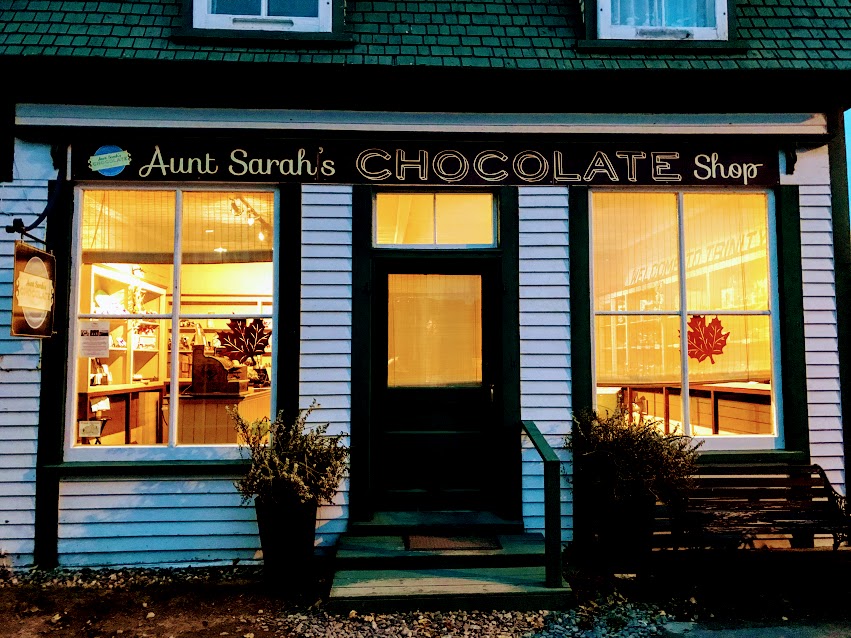 Ales For Trails: Skerwink Trail Run Event – October 22nd 2022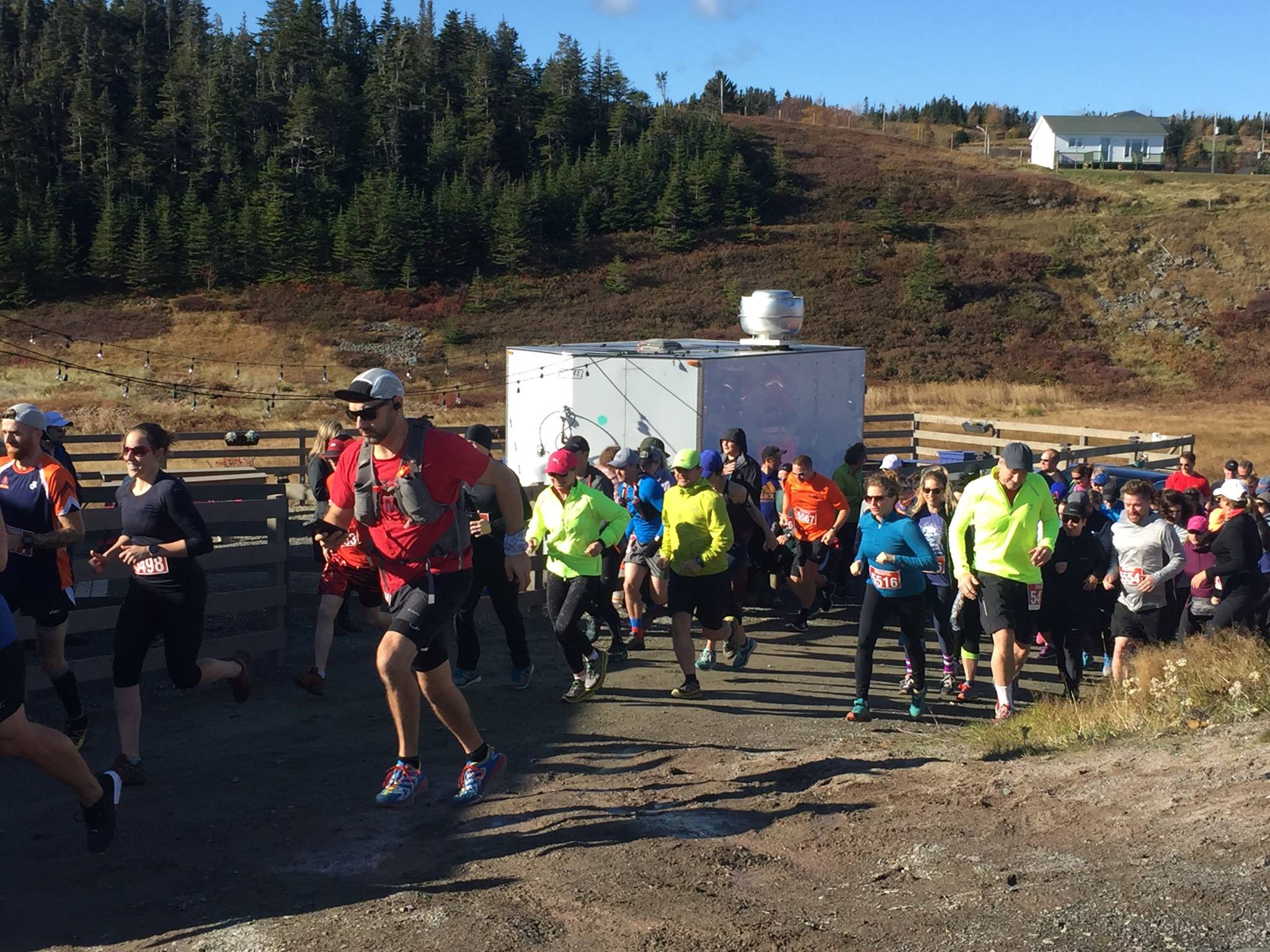 This event is organized by Hike Discovery and proceeds go towards our area's trails.  Participants can choose between running the Skerwink Trail or walking the Fox Island Trail. Beer at the Port Rexton Brewery, trail swag, lunch, dinner and an evening party are included with participant registration.  This event is often sold out with a waiting list of over 100 people.  For information regarding the event, follow the Hike Discovery Facebook Page or visit their website at www.hikediscovery.com
GENERAL OCTOBER ACTIVITIES & INFORMATION
Take advantage of shoulder season rates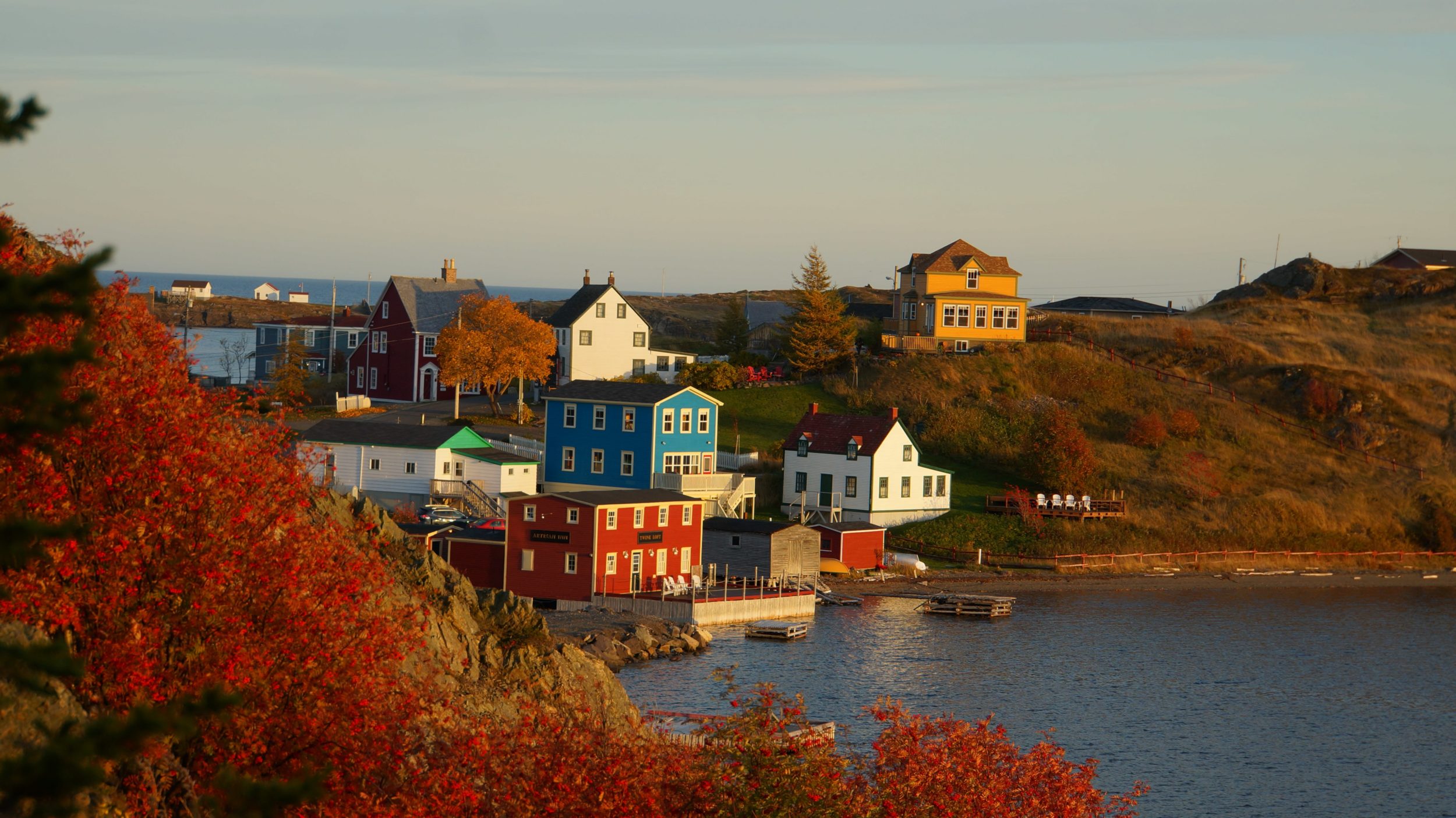 Stay and Dine packages for rooms and vacation homes are available for the months of September and October. Visit our book now section and enter desired dates and number of guests for accurate pricing. Shoulder season rates take effect at the Artisan Inn beginning October 1st.
A number of activities and businesses begin to shut down for the season between the first weekend of October and Canadian Thanksgiving(The 2nd Sunday of October).  Despite this, there is still plenty to do during a visit to the area.  Guests booked at the Artisan Inn during this time will receive a multi-day itinerary with detailed driving directions, featuring places open for dining, activities still ongoing, locations of hiking trails and scenic spots to visit.
There are also businesses in Trinity that only run during the early part of October.  Learn about these businesses and activities at the bottom of this page.
Check out what travel Blogger Candice Walsh has to say about staying at the Artisan Inn in late October
WHY YOU SHOULD VISIT TRINITY IN THE FALL
HIKE DISCOVERY SELF-GUIDED HIKES – OPEN THROUGHOUT OCTOBER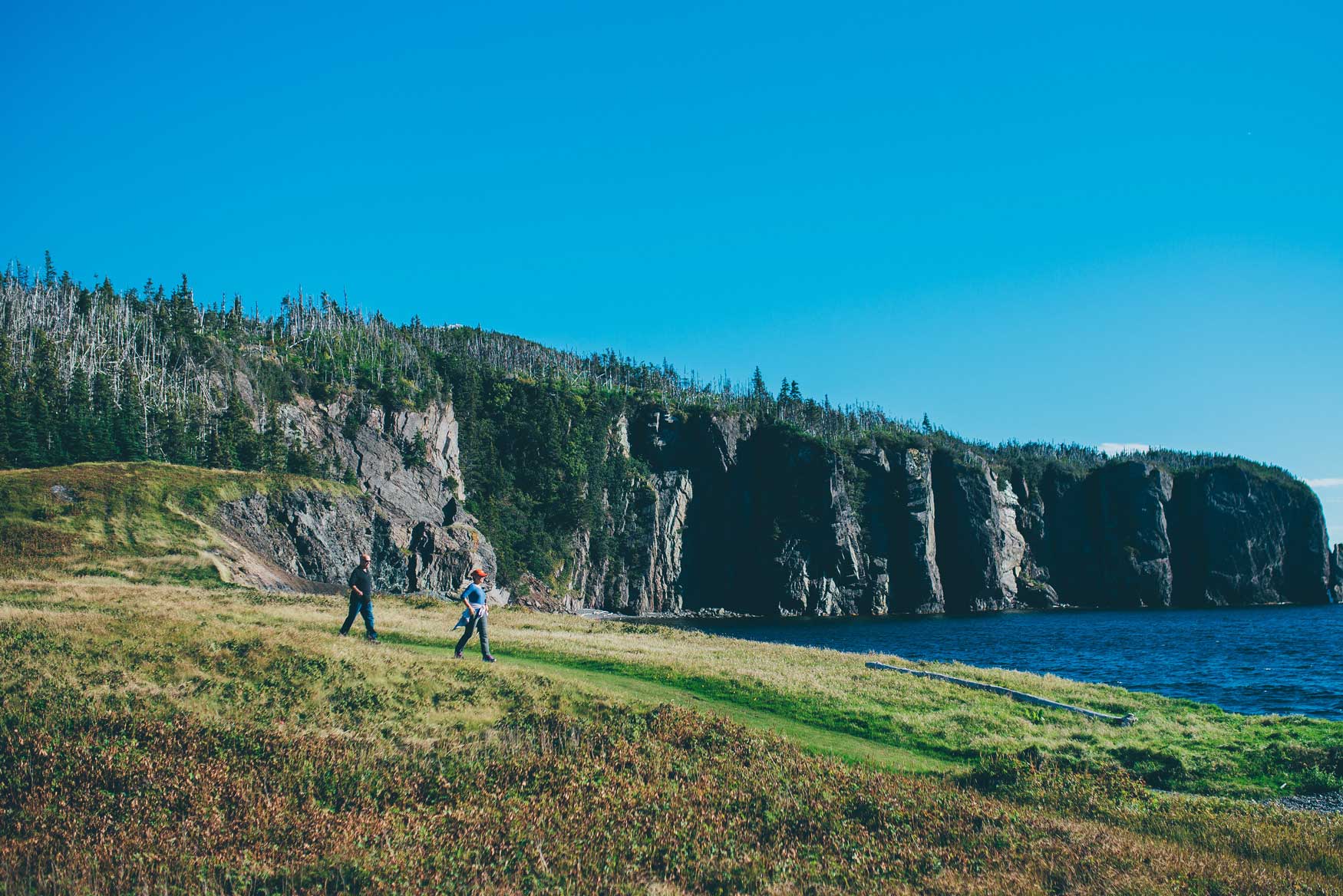 The shoulder season means you will be sharing the trails with fewer fellow travellers.  For more details on the below trails visit our Hiking section.
Skerwink Trail – Moderate to Difficult
5.3km Loop
Approximately 2 hours
Gun Hill Trail – Easy to Moderate
2km Lower Trail loop, 1km Upper Trail
Approximately 1-2 hours for both
Fox Island Trail – Moderate
5.5km
Approximately 2 hours
Murphy's Cove Trail – Moderate
7.7km Loop
Approximately 3 hours
Cape Shore Trail – Easy
3.5km one-way
Approximately 1.5 hours one-way
Lighthouse Trail – Easy
3.5km outside loop
1.7km inside loop
Approximately 1.5 hours Outside Loop, 45 minutes Inside Loop
Klondike Trail – Easy
3.0 km 1 way
Approximately 1 hour – 1 way
Visit HIKING AND WALKING ON THE BONAVISTA PENINSULA
GUIDED TOURS
Wildlife during September and October Sea of Whales Adventures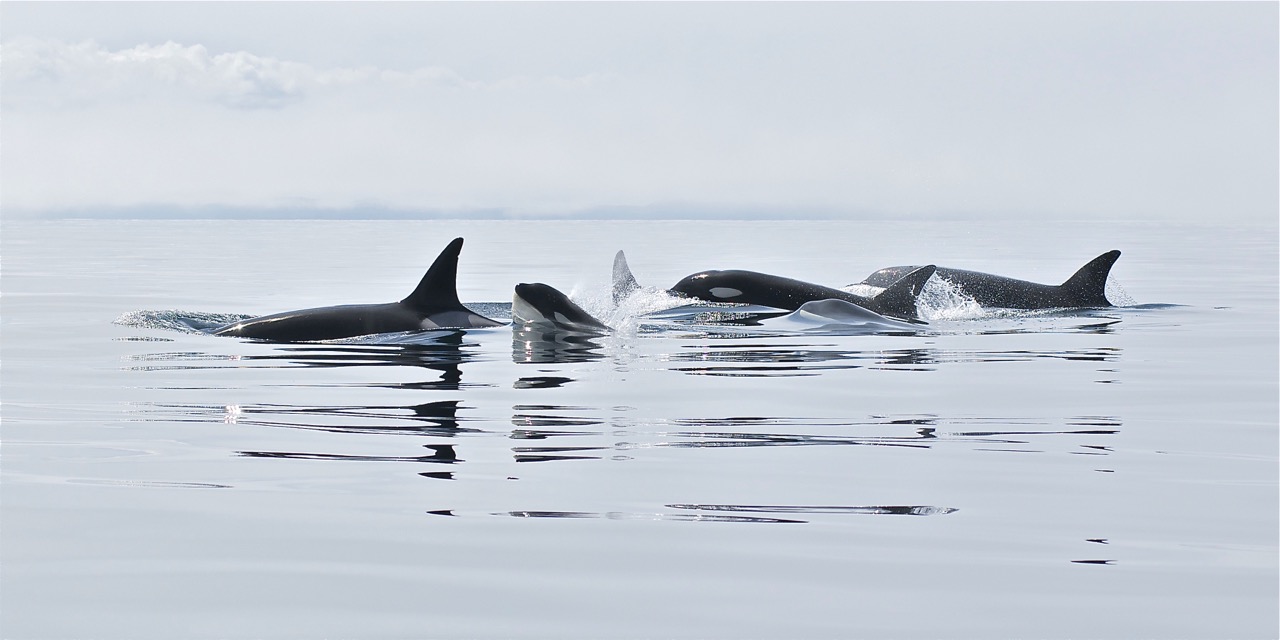 By late August the puffins will have departed from their colonies to resume living on the ocean.  Humpback whales typically finish feeding on capelin by late August, but a scattered few still hang on. Icebergs are more typical during the Spring months and have rarely been spotted during the fall. If seeing one of these 3 things is essential to your trip to Newfoundland this may not be the time for you to visit.  Boat Tour operators do continue throughout the Fall, with each operation ending on a different date.  Visit our page on Whale Watching for contact information. If you are interested in various types of wildlife, the Bonavista Peninsula still has lots to offer. In addition to wildlife, the stunning geology of the Bonavista Peninsula is worth a trip out. While we can never guarantee day-to-day sightings, these logs from Sea of Whales Adventures' Fall trips should provide an idea of what nature has to offer.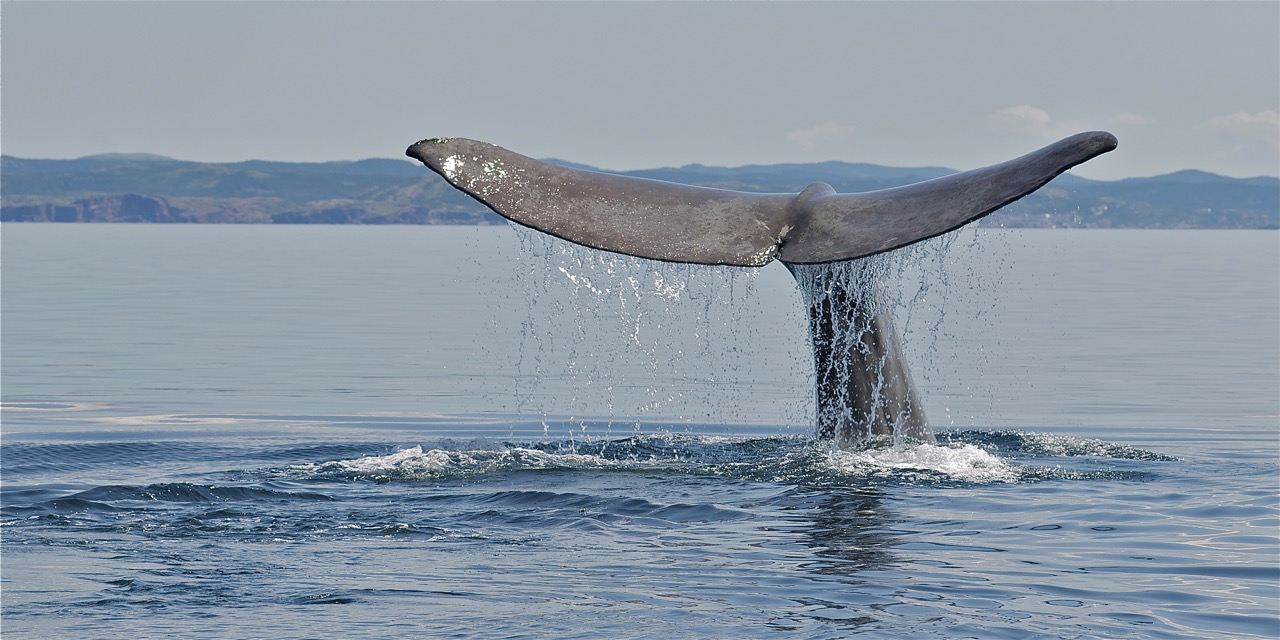 A Super Superpod
Posted on September 25, 2017
A super pod of 1000+ white sided dolphins today with blue fin tuna, bald eagles, arctic terns, gannets, and northern fulmars.
A Lovely Day
Posted on October 9, 2017
A lovely day on the water with 2 minke whales, double crested cormorants, red necked phalaropes, and bald eagles.
Dolphins Great and Small
Posted on October 10, 2017
What a day out there with 12 Orcas (the largest dolphins), 40-50 white beaked dolphins (some of the smallest dolphins), 1 sei whale, gannets, and murres.
Wonderful Warm
Posted on October 11, 2017
A wonderful warm day out there with a minke whale, gannets, murres, and bald eagles.
Bonavista Adventure Tours
Bonavista Adventure Tours will be offering most of their tours until the end of October. Their boat tour and beach boil come to an end in late September, but they are offering a forage and boil up until the end of October.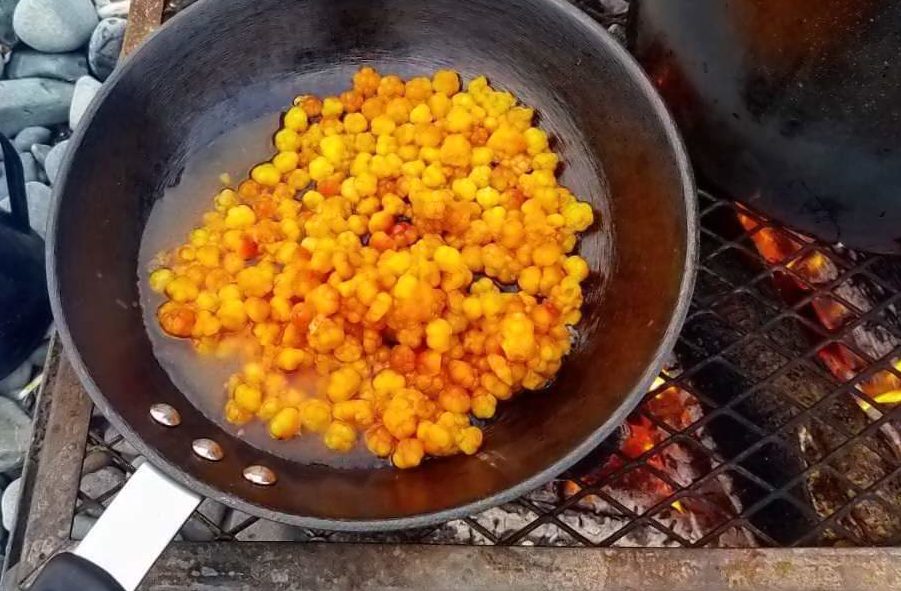 GEOLOGICAL HIGHLIGHTS AND POINTS OF INTEREST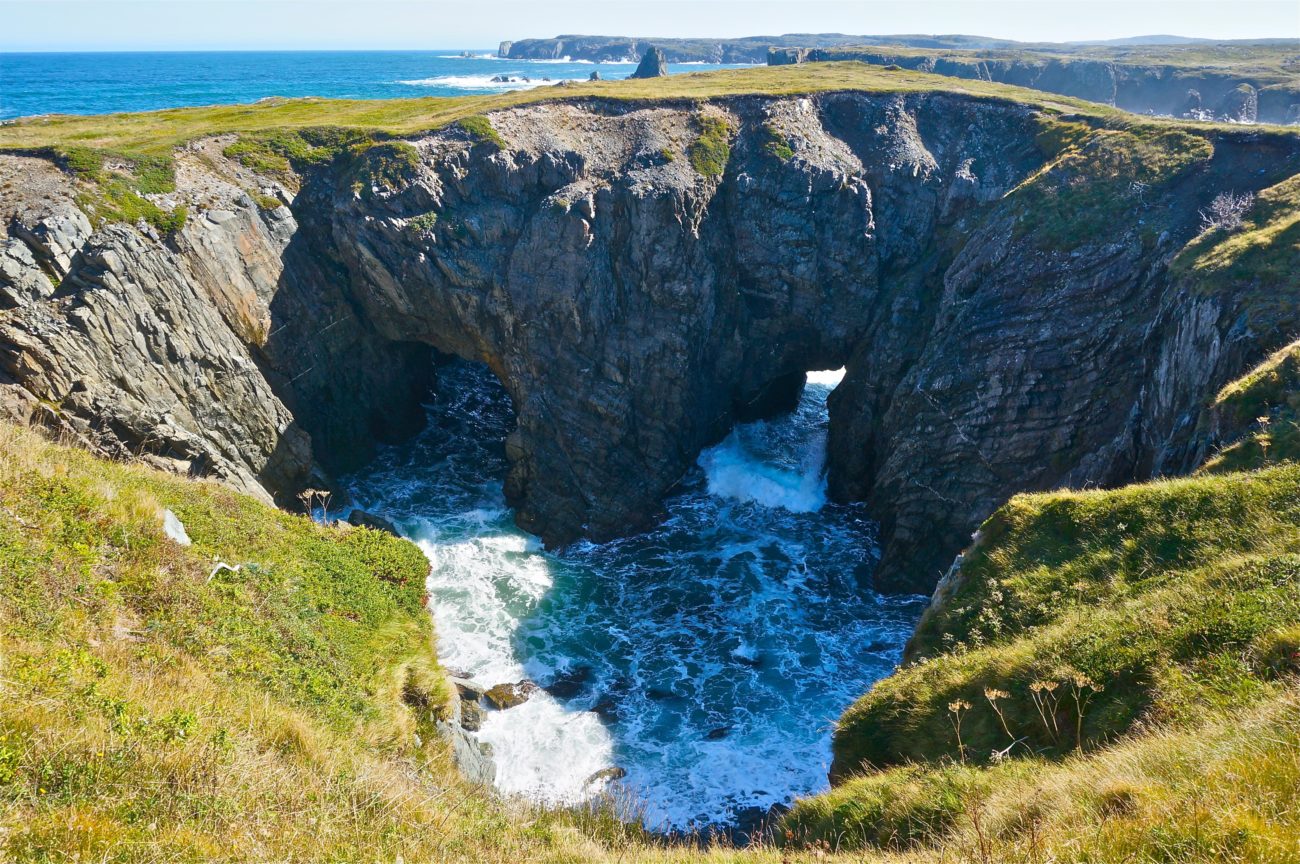 Detailed driving directions to these sites are provided in our multi-day itinerary
Dungeon Provincial Park
Spillar's Cove Sea Stack
Tickle Cove Sea Arch
Fort Point Lighthouse and Beach
Horsechops – English Harbour
Elliston Root Cellars
Sealer's Memorial Statue in Elliston
John Cabot Statue in Bonavista
Bonavista Lighthouse
Port Union Fossils
Bonavita Biennale Exhibit in King's Cove: Upside Down Trees
DINE AT THE TWINE LOFT RESTAURANT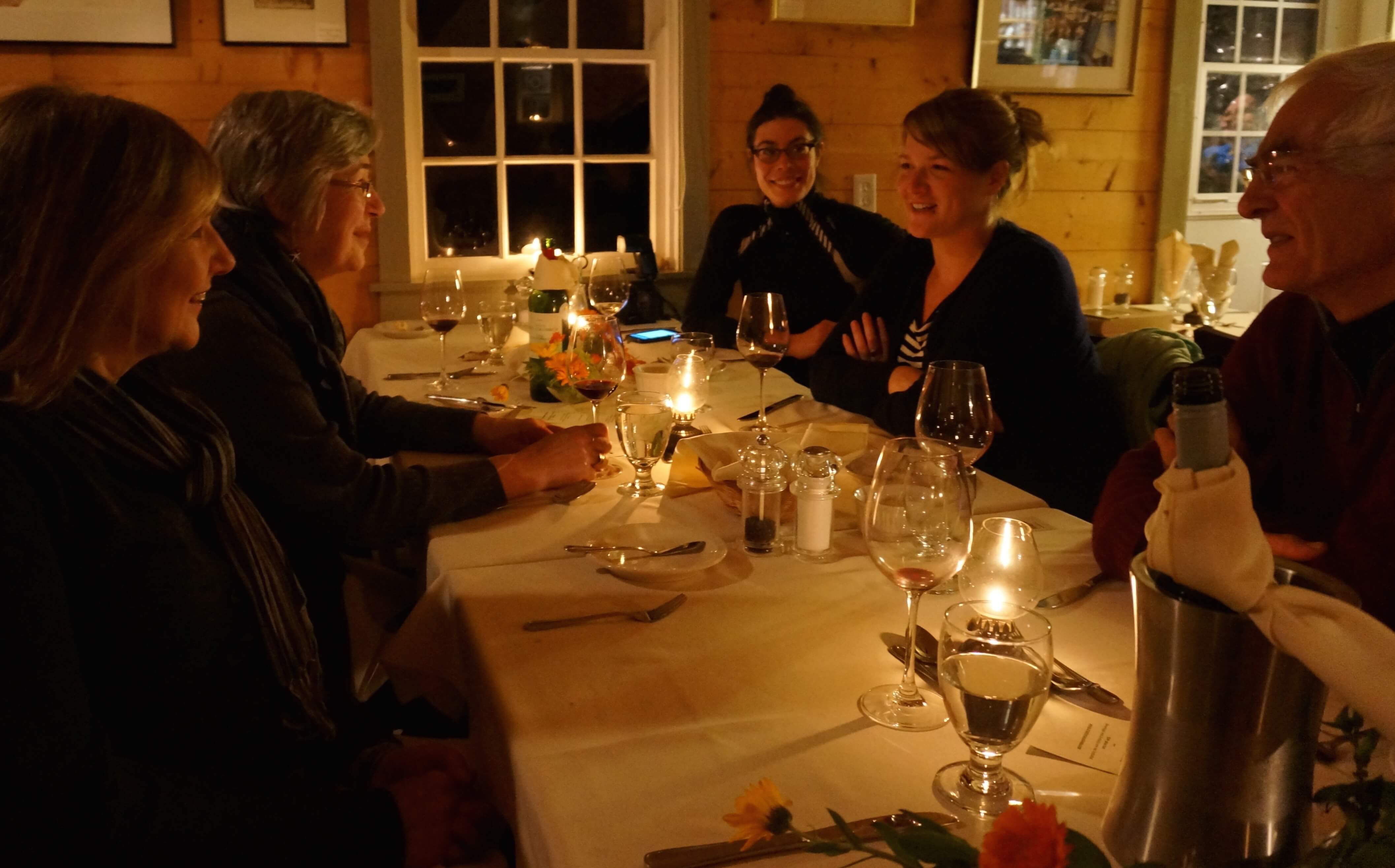 Dine by candlelight in a restored shed, once used to repair fishermen's nets. Wrap up in a blanket on the waterside deck for a pre-dinner drink or watch the sunset from the upstairs loft.  The Twine Loft is recommended by Where to Eat in Canada and Lonely Planet.
The restaurant is licensed to serve the public so one does not need to be a guest of the inn to make a reservation, however, we will only operate on nights when we have guests of the Artisan Inn booked for dining or there are a minimum of 6 people booked from outside the inn.   If you would like to dine with us around this time, whether you are a guest of the inn or not, please contact us as soon as possible to make your reservations to help us know which days we should encourage others to book.  Stay and Dine Packages are available for the month of October.
Throughout the Peninsula, a handful of dining establishments stay open for the entire month of October, including: Two Whales Coffee Shop (5 days a week) Fisher's Loft, Seaport Inn's Fireside Dining Room, The Galley Restaurant and Harbour Quarters.  Please check with each individual establishment for fall hours.
PORT REXTON BREWERY
Port Rexton Brewery was Newfoundland's first rural microbrewery, located only a 10-minute drive from the Artisan Inn.  Please check with the brewery for their schedule.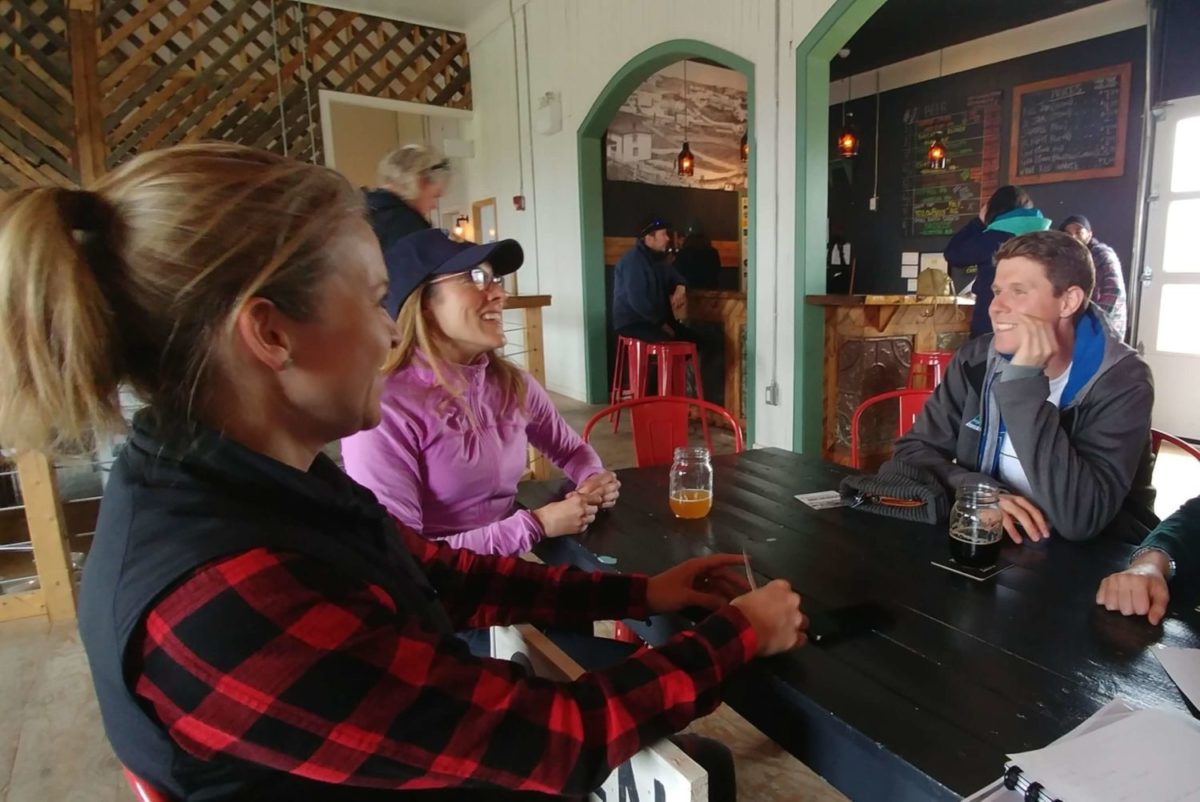 ADMIRE THE ARCHITECTURE & CHARM OF TRINITY
Walk the white-picket-fence lined streets of Trinity during a time of year with fantastic light and take in the stunning architecture of clapboard saltbox houses.  If you are interested in seeing some of the historic sites after they have been closed for the season, let us know and we can do our best to arrange for a private tour of the municipal sites.  Even late into October, you will find the doors of the Green Family Forge open on weekdays when the two trained blacksmiths are preparing orders for the Christmas season.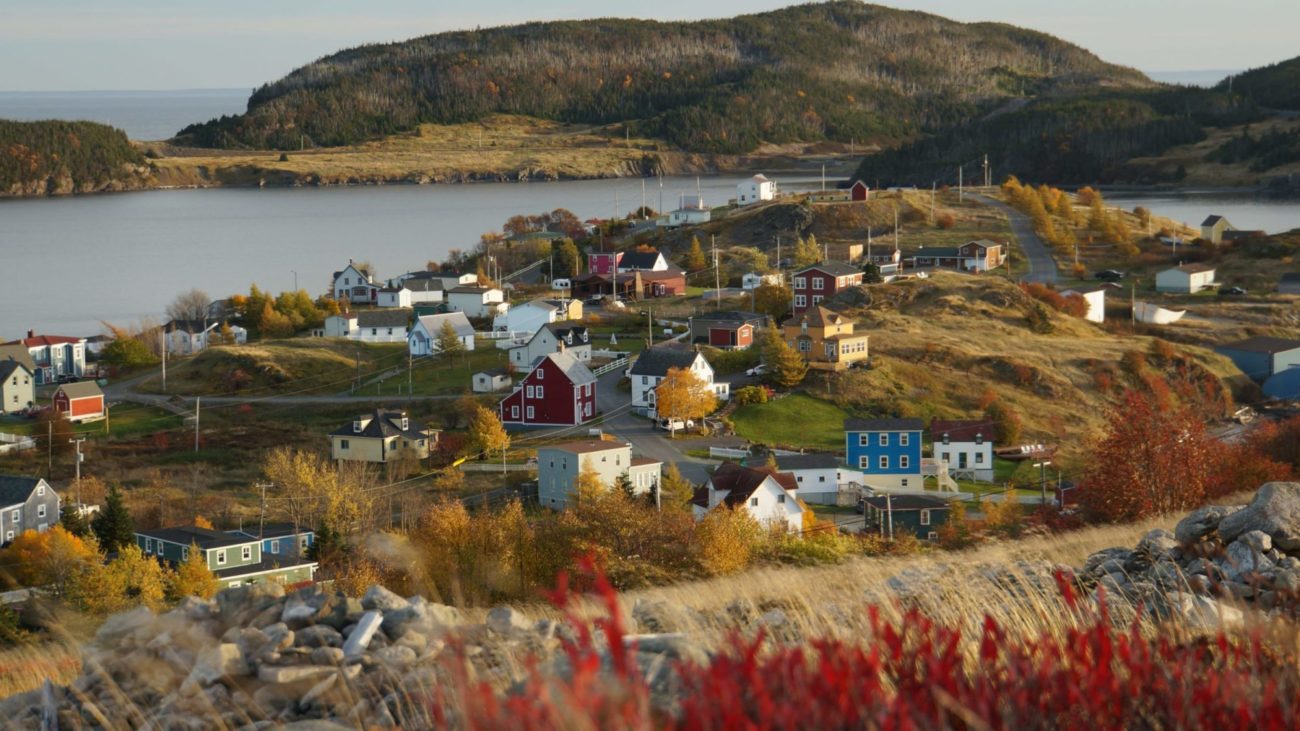 Take a PHOTO TOUR OF TRINITY for more pictures.
VISIT TRINITY'S FORGE
Operating Monday – Friday this is the only historic site that remains operating for the entire month of October.  At this time the certified blacksmiths are creating products for Christmas craft fairs and to fill online orders from around the world.  There is no official charge to visit the forge, however, we encourage visitors to leave a donation that contributes to the Trinity Historical Societies daily operations.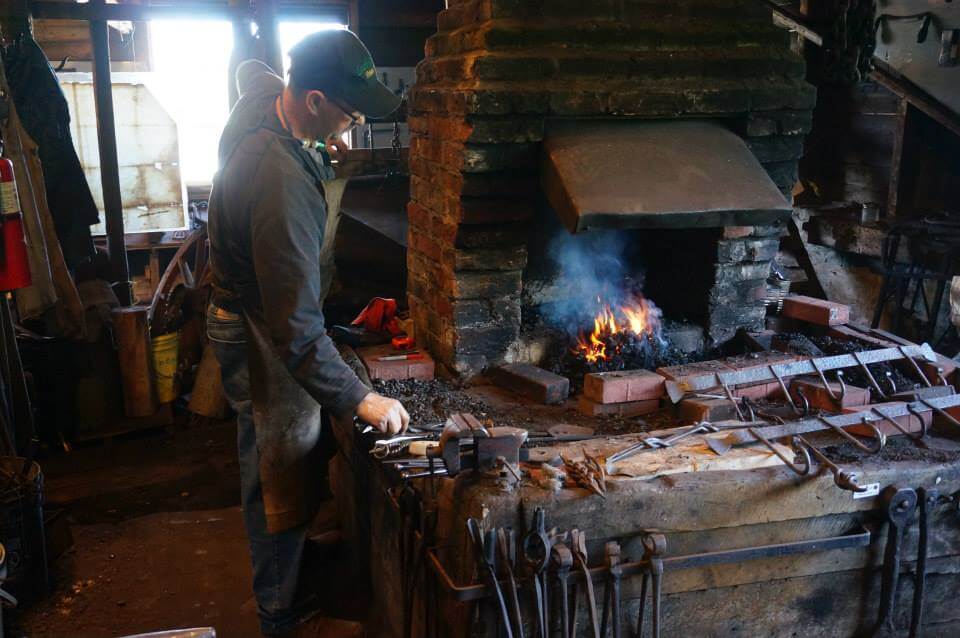 TAKE TIME TO RELAX AT THE ARTISAN INN
The Bonavista Peninsula is a stunning destination.  One of the most common complaints we hear upon check out is that guests forgot to schedule the time to do nothing.   Even on days of cooler, or even wild weather, curling up with a book in one of our properties can do wonders for the soul. Some rooms and houses even come with their own private libraries.  We provide copies of the films The Grand Seduction, Maudie, Random Passage and The Shipping News to guests to watch in their rooms or vacation homes.  We also offer directions to many locations where these films were shot. If you love history and are disappointed to be missing the historic sites and museums, consider renting one of our properties built in the 1800s.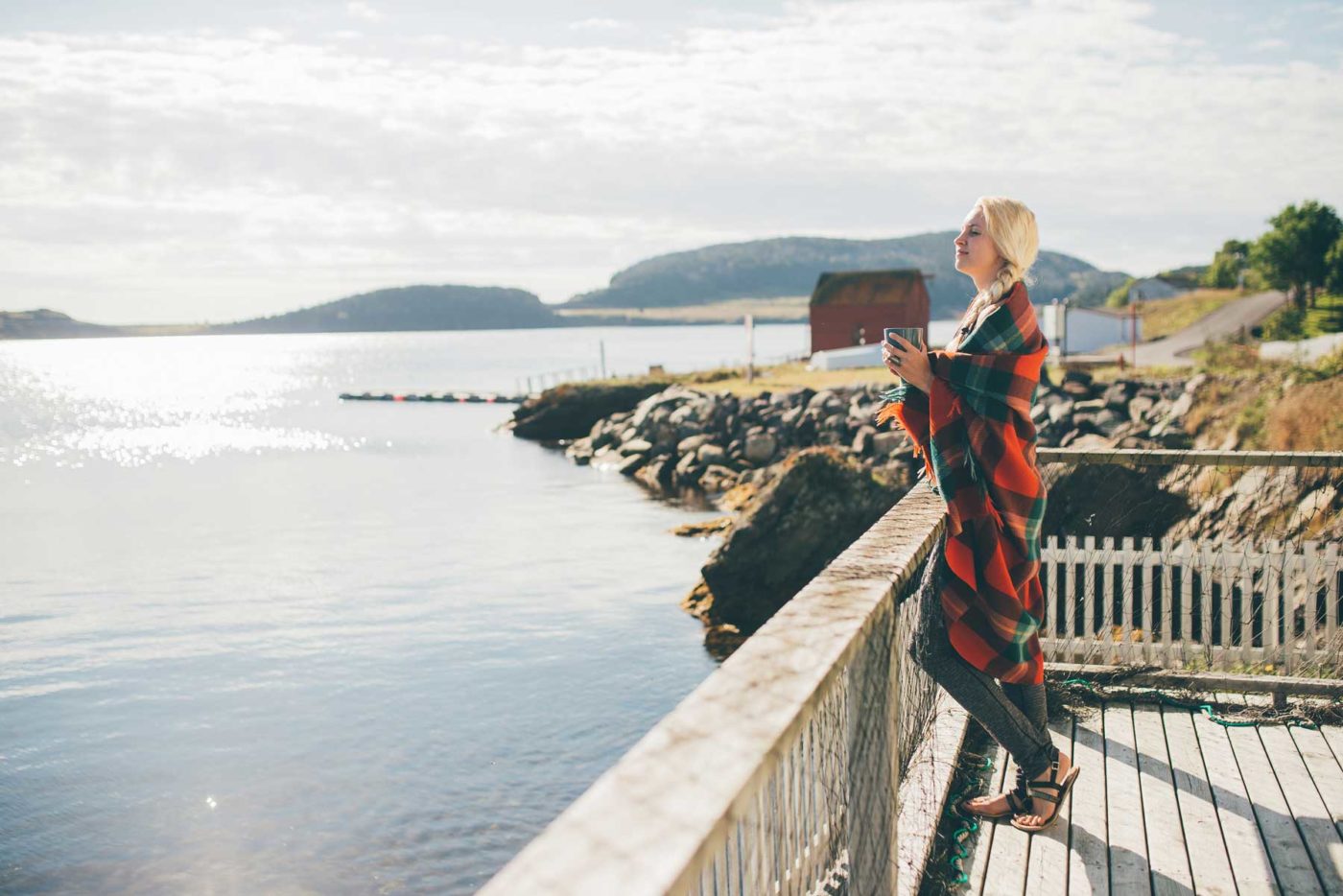 EARLY OCTOBER OPERATIONS
Dock Marina and Gift Shop – Open until Thanksgiving
The Dock Marina Restaurant and Gift Shop will likely stay open until the end of Thanksgiving Weekend
Mirabella – Open until October 2nd
Mirabella Shop will remain open until the end of Thanksgiving Weekend.
Boat Tours
Boat tour operators in Trinity continue offering trips until mid-October. They will pull their boats from the water once they feel they can no longer meet the minimum number of passengers necessary to continue operating.
Trinity Historic Sites – Open until Thanksgiving
All Trinity Municipal and Historic Sites remain open until the Friday of Thanksgiving weekend.
Craft Shops – Open until Thanksgiving
The Stores associated with the historic sites, Trinity Crafts and Lester Garland Gift Shop will operate until the Friday of Thanksgiving weekend as will the store at the Eriksen Premises.
Businesses in Trinity that only operate for the first few days of October
Aunt Sarah's Chocolate – Open until Thanksgiving
Aunt Sarah's Chocolate typically stays open for the first few days of October.  Be advised that the owners of Aunt Sarah's do respond to chocolate emergencies!  If you know you will want to purchase their chocolate, please let us know in advance and we will do our best to arrange for that to happen.