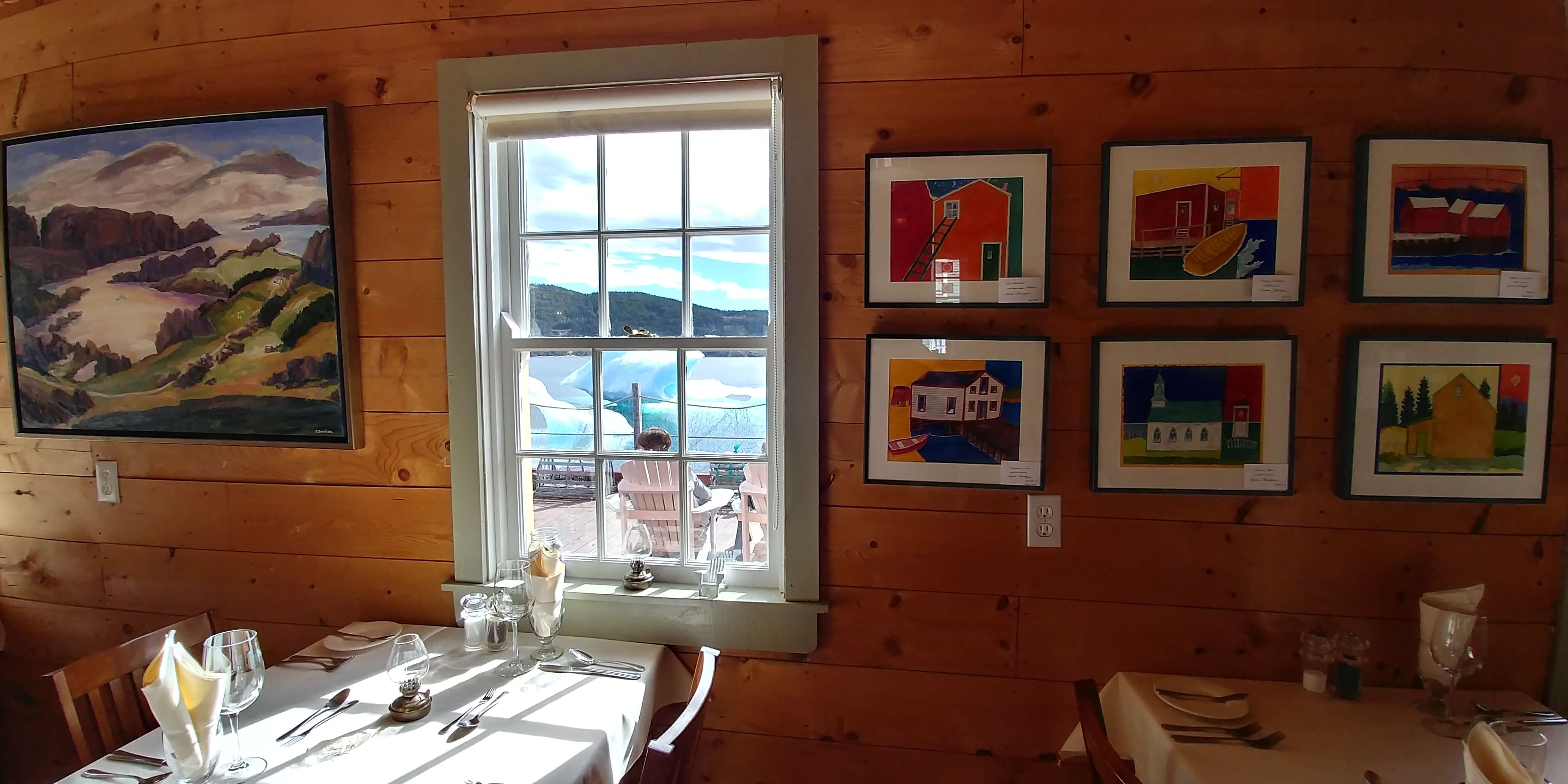 The Artisan Inn exhibits the original artwork of various artists and the public are welcome to view and purchase these pieces.
FEATURED ARTISTS 2018
Kathleen Knowling
Kathleen was born in St. John's, where she still resides. The Newfoundland land and seascapes never fail to inspire her.
"I love to paint. I love to look at paintings. I love to talk about painting. To me it is a delight to sit on a rock and try to translate the scene before me and my emotions about it into two dimensions.
Paints themselves, fat tubes of delicious colour that promise a masterpiece, brushes and pencils, paper and canvas, call me and invite me to buy. A visit to an art supply store is hazardous to my credit card. I always come away with something.
The very act of painting itself inspires me. The application of thick, juicy paint to canvas or the splash of brilliant watercolour onto white paper exhilarates me. Their excitement never fails.
Sylvia Bendzsa
Sylvia Bendzsa is a St. John's painter and printmaker. Active in the arts since early in life she has contributed strongly to the arts organizations and St. Michael's Printshop. She likes to divide her art practice between etching, printmaking, printing on canvas and watercolours. She has had many solo and group exhibitions and her work is collected widely.
Also Represented by
Red Ochre Gallery, St. John's
Devon House Craft Shop, St. John's
Hollander York Gallery, Toronto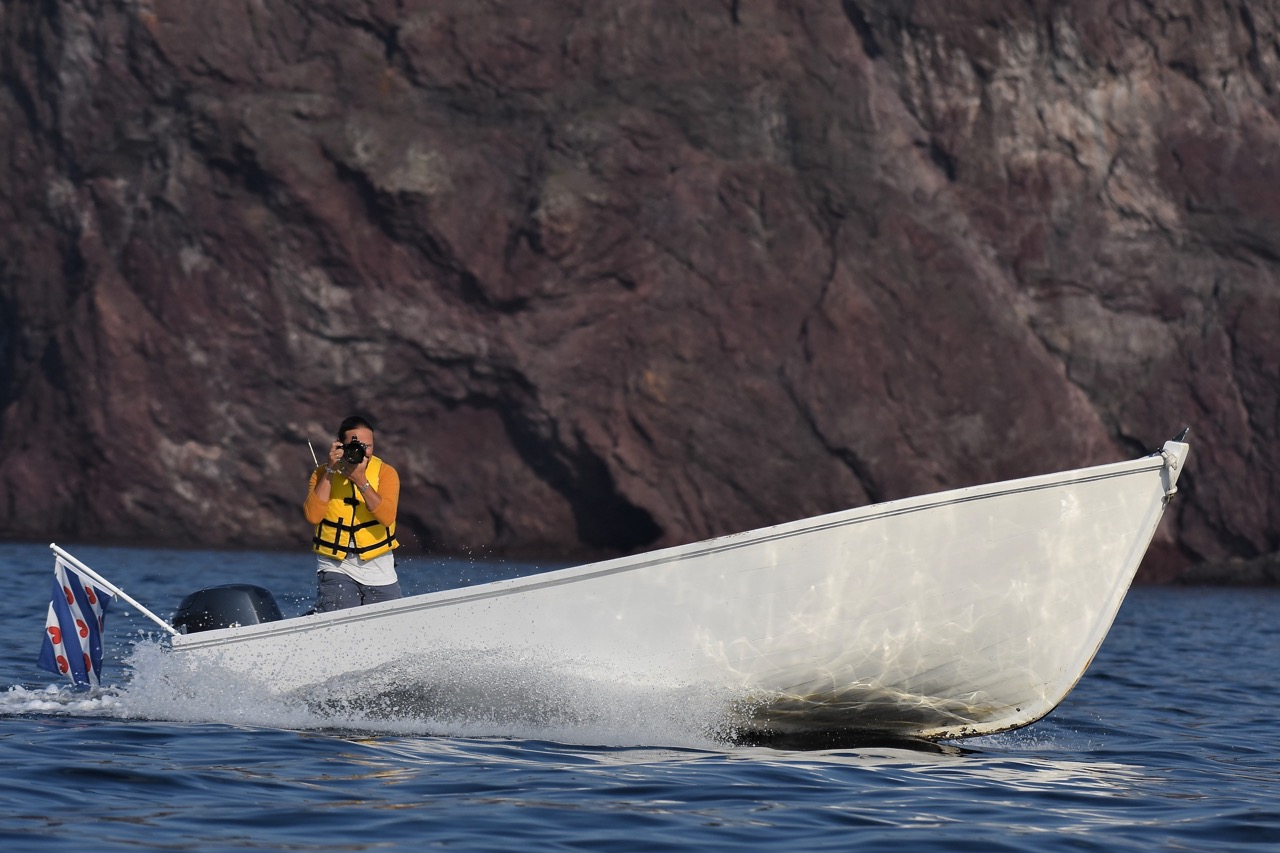 Paul Dolk
"Paul Dolk's work is his stretch. He reaches out with a mindful heart and captures the breadth and width of a single moment. And with each extension of his lens, the air is stilled, illuminating the graceful power of a whale or the relentless intent of an eagle. That these moments depict the relationship between himself, wildlife and the sea is clear and inseparable. As when the sea drapes over the nose of a surfacing orca, each one describes the other."Some photographers take reality… and impose the domination of their own thought and spirit. Others come before reality more tenderly and a photograph to them is an instrument of love and revelation" -Ansel Adams-
Paul Dolk's photographs embody his spirit of devotion towards the natural world of Newfoundland, the thrill of the photographer's process and a heart that is oceans wide and deep. Framing the fluid nature of a whale's descension or extension into the sky, the images are stretched beyond the normal and proper limits of our expectations"
Paul's studio is located in Open Hall on Route 235. Once in Open Hall, pass the Church and take the second gravel road on your left. The studio features a mural with a large Sperm Whale painting.  See the COMMUNITIES AND DIRECTIONS page for directions to Open Hall.